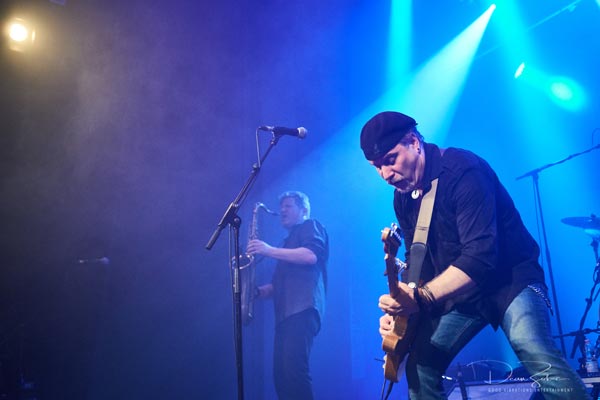 (ASBURY PARK, NJ) -- While it's hard to put a finger on any one sound that defines "American music," the compositions of Bill Toms are as close a template as any. The Pittsburgh native, along with his band Hard Rain, delivers a sound that takes the greatest of America's most beloved genres and melds them into a poetic representation of the best the country has to offer.  
With his ninth full-length studio release, Good For My Soul (street date October 27), Toms channels a foot-stomping, wall-shaking blend of soul, blues, gospel, and rock vibes, all brought together with his lyrical specialty -- stories of everyday men and women doing their best to stay ahead while still managing to keep a dream or two in their heads.  Grushecky will celebrate the record's release with a release party at The Saint in Asbury Park on Friday, December 8th at 6:00pm. Tickets are $15 in advance and $18 at the door.  Chris Berardo from Silvermine, CT, is also on the bill.
Soaring horns, gritty licks, toe-tapping rhythms, and Toms' own rough-hewn vocals will draw listeners in, as well as well-deserved comparisons to the greats such as Dr. John, Little Feat, Springsteen, Joe Tex, The Blasters, Otis Redding, and Rufus Thomas.  
"The idea of a horn section behind my songs has been something I've thought about for a while," explains Toms.  "Albert King, and all the Stax artists come to mind when I think of what true rhythm and blues can do. I wanted a piece of that; creating dynamics, and drama within the song; and fostering the deep emotion that a great horn section can give. The words also needed this place-- in order to be fully interpreted as the representation of 'my America,' and the people who make up my small part of this world."  
Good For My Soul was recorded in February 2017 by Oscar-winning composer Rick Witkowski, who also co-produced the set with Will Kimbrough (Rodney Crowell, Todd Snider). Both artists have collaborated with Toms frequently on his earlier catalog.  
---
The article continues after this ad
---
---
Toms launched his musical career in 1987 as lead guitarist of Pittsburgh's legendary band Joe Grushecky and The Houserockers, During that period, he opened for and played with such legendary names as The Band, Bob Dylan, Bruce Springsteen, Little Feat, and Stevie Ray Vaughn. While playing guitar, co-writing, and adding backup vocals for the Houserockers, Toms and the band recorded six studio albums and one live concert album. In 1995, The Houserockers released American Babylon, which was recorded and produced by Springsteen himself.  
As a solo artist, Toms has opened for the likes of Levon Helm, Marshall Crenshaw, The Kennedys, Steve Forbert, and Ellis Paul. He's plotting a string of regional east coast dates to support Good For My Soul, as well as a full European tour in 2018.
The Saint is located at 601 Main Street in Asbury Park, New Jersey.
originally published: 2017-10-18 00:00:00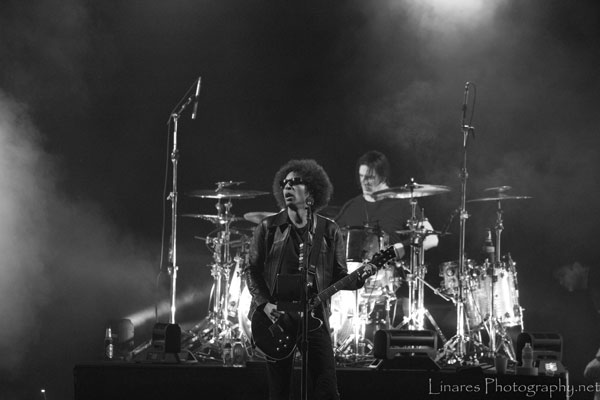 ON THE ROAD: Alice In Chains at Lunatic Luau18 In Virginia Beach
Lunatic Luau18 took place Saturday, May 5th at the Veterans United Home Loans Amphitheater at Virginia Beach, VA.  The festival included performances by Alice in Chains, Stone Sour, Stone Temple Pilots, Bullet For My Valentine, Sevendust, and Tremonti on the Main Stage, and Steel Panther, Popevil, The Sword, Unlocking The Truth, and RVNT on the Side Stage.  Photographer Mischa Linares was on hand to cover the event.  Here are photos of Alice in Chains from the festival.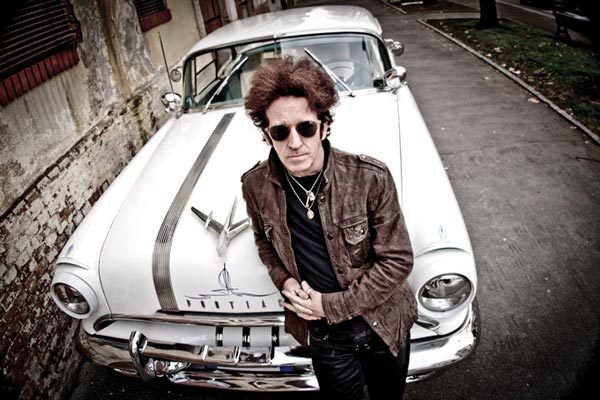 Willie Nile's Birthday Bash To Take Place At House Of Independents
(ASBURY PARK, NJ) -- No stranger to the Jersey Shore, Willie Nile returns to Asbury Park on Saturday, June 9 for a Rock 'N Roll Birthday Bash at House of Independents. He will be supported by local favorites Colossal Street Jam.  Doors are at 7:00pm. Tickets range from $30 to $60.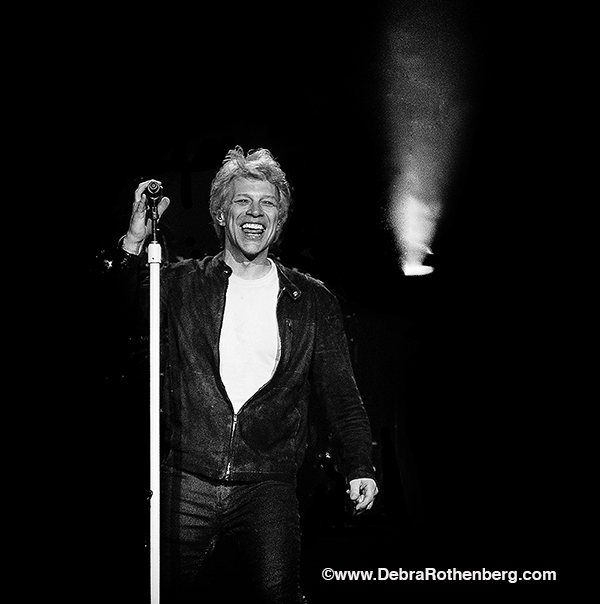 Around NY: Bon Jovi at MSG
(NEW YORK, NY) -- On Wednesday, May 9th, Bon Jovi headlined a sold out show at Madison Square Garden.  Photographer Debra L. Rothenberg was on hand to capture some shots of the newly inducted member of the Rock and Roll Hall of Fame.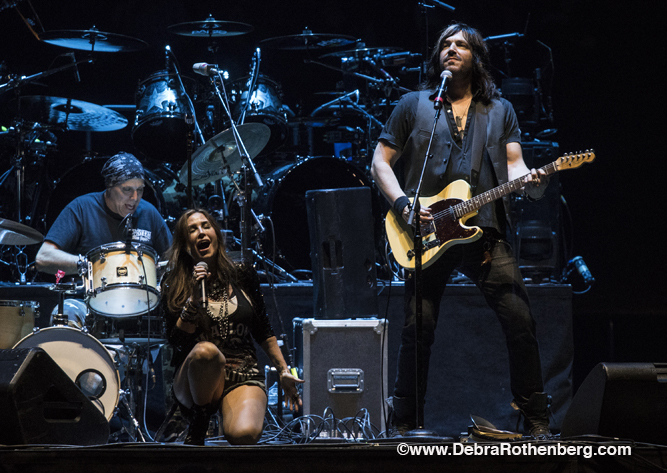 Around NY: Williams Honor At MSG
(NEW YORK, NY) -- On Wednesday, May 9th, Williams Honor - a band born out of the Jersey Shore and Nashville - got the opportunity to open for Bon Jovi at Madison Square Garden.  Photographer Debra L. Rothenberg was on hand to capture the night.