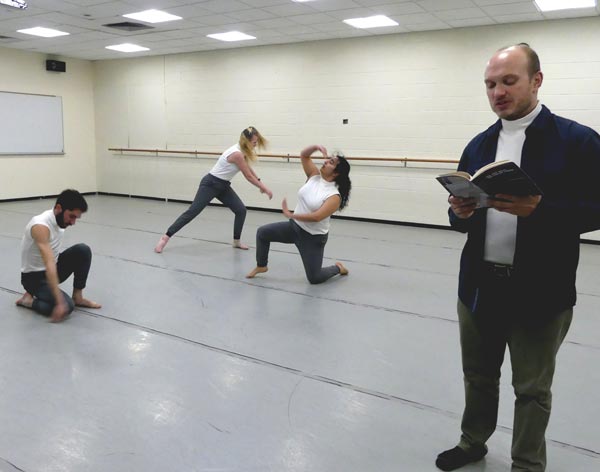 (BRANCHBURG, NJ) -- Raritan Valley Community College's (RVCC) Visual and Performing Arts Department will present DanceWorks, an evening of student and faculty dance performances, Wednesday and Thursday, December 13 and 14 at 8:00pm. The event will be held in the Edward Nash Theatre at the College's Branchburg campus. The concert is being produced by Loretta Fois, Director of RVCC's dance program.
The program will feature works created by faculty and students—all performed by RVCC student dancers. Six student pieces were chosen for the concert. The student choreography is the culmination of a semester of classwork as the students created and rehearsed the new works to be performed. Choreographers include Kirsten Bashford (Milford), Tina Chen (Branchburg), Layla Grier (Bernardsville), Melissa Goldstein (Stockton), Ariel Lleva (Raritan) and Arica Zentner.
Faculty choreography will include the premiere of A Soldier to Himself, a group piece choreographed by Professor Loretta Fois in collaboration with Professor Charlie Bondhus of RVCC's English Department. Selected poems from Bondhus' book, All the Heat We Could Carry, will be featured in the performance, read live by the poet. All the Heat We Could Carry received the 2013 Main Street Rag Poetry Book Award and the 2014 Thom Gunn Award for Gay Poetry.
Evasive Movers, an improvisational-style group dance for five, will be premiered by guest artist Stephanie Beauchamp. Beauchamp was awarded a choreographic residency through COLAB, an organization that pairs artists with advocacy organizations. Her work (a pairing with NeighborCorps) focuses on the successful re-entry of individuals imprisoned in Middlesex County Correctional Facility.
General admission tickets cost $12 each, $8 for students and seniors. For tickets, call 908-725-3420. For additional information, call 908-218-8876.
---
The article continues after this ad
---
---
Raritan Valley Community College's main campus is located at 118 Lamington Road in Branchburg, NJ. For further information, visit www.raritanval.edu.
PHOTO: Professor Charlie Bondhus, right, rehearses A Soldier to Himself with RVCC dance students, from left, Nathan Forster, Layla Grier and Elanna Etemad. The piece is choreographed by Professor Loretta Fois.
originally published: 2017-11-28 01:00:00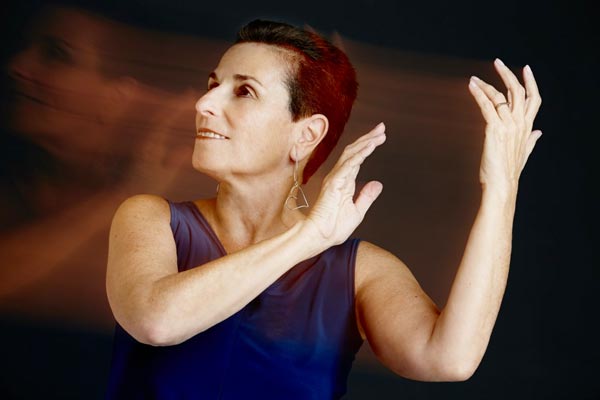 The Legacy of Hope: Carolyn Dorfman Dance at Monmouth University
"I didn't intend to make work about my Jewish legacy. It just kind of percolated," says Carolyn Dorfman, choreographer and artistic director of Carolyn Dorfman Dance.  Now in its 35th season, Carolyn Dorfman Dance explores a wide range of subjects, including the changing nature of love, the power of the natural world, even the meaning and attraction of tattoos.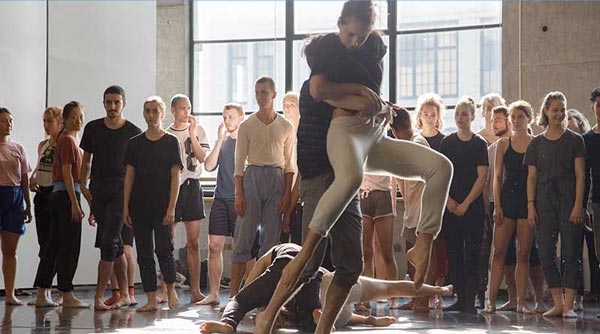 Why MIP(R) 2018 Will Play an Integral Role in Your Professional Dance Education
This year MOVEMENT INVENTION PROJECT (MIP®) celebrates its 10th anniversary at the Baryshnikov Arts Center, and with this milestone, a series of exciting new changes. Internationally acclaimed Francesca Harper takes the lead as MIPs new Artistic Director, another extraordinary line-up of artists are on faculty, and new experience-enhancing technologies will be included. It's clear that a unique season awaits, but before we get into detail let me tell you more about the program as whole.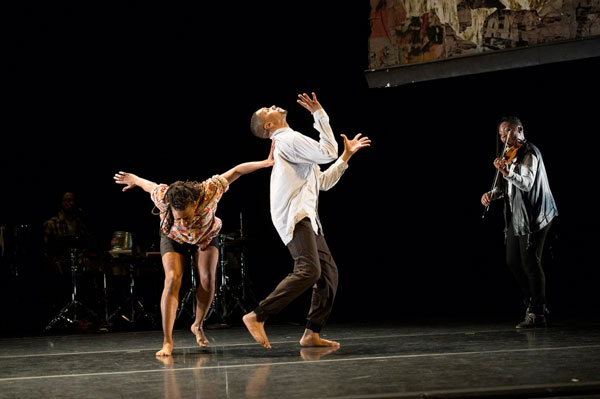 CAMILLE A. BROWN'S "INK" AT PEAK PERFORMANCE
From February 1 through 4, Peak Performances at Montclair State University presents Camille A. Brown and her dancers in "ink," the final installment in Brown's dance theatre trilogy about identity. The first installment was "Mr. TOL E. RAncE" in 2012 and "BLACK GIRL: Linguistic Play" from 2015. The hour-long "ink" is a new work, having received its premiere on December 2, 2017 in Washington, D.C.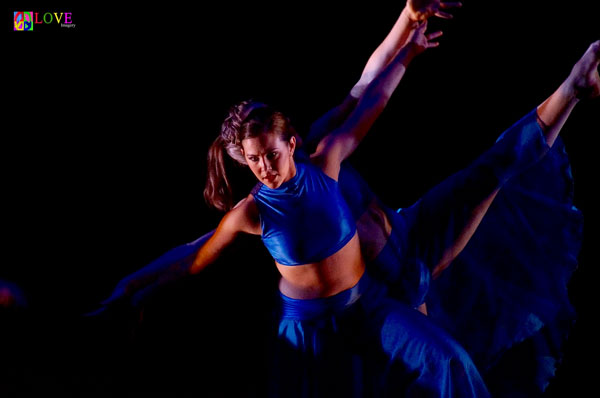 An Interview with Ariel Grossman, Choreographer of Ariel Rivka Dance's "The Book of Esther and Other Works" at NJ's Roxbury Performing Arts Center, Oct. 15
Ariel Rivka Dance is a critically acclaimed all-female contemporary dance company led by choreographer Ariel Grossman and her husband, composer David Homan. Based in the New York metropolitan area, Ariel Rivka Dance is a company which is committed to creating innovative work with new music that explores emotionally-driven movement with underlying currents of technique and structure.