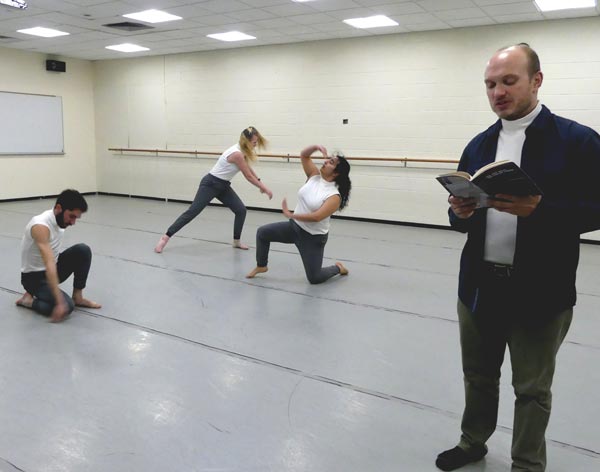 (BRANCHBURG, NJ) -- Raritan Valley Community College's (RVCC) Visual and Performing Arts Department will present DanceWorks, an evening of student and faculty dance performances, Wednesday and Thursday, December 13 and 14 at 8:00pm. The event will be held in the Edward Nash Theatre at the College's Branchburg campus. The concert is being produced by Loretta Fois, Director of RVCC's dance program.
The program will feature works created by faculty and students—all performed by RVCC student dancers. Six student pieces were chosen for the concert. The student choreography is the culmination of a semester of classwork as the students created and rehearsed the new works to be performed. Choreographers include Kirsten Bashford (Milford), Tina Chen (Branchburg), Layla Grier (Bernardsville), Melissa Goldstein (Stockton), Ariel Lleva (Raritan) and Arica Zentner.
Faculty choreography will include the premiere of A Soldier to Himself, a group piece choreographed by Professor Loretta Fois in collaboration with Professor Charlie Bondhus of RVCC's English Department. Selected poems from Bondhus' book, All the Heat We Could Carry, will be featured in the performance, read live by the poet. All the Heat We Could Carry received the 2013 Main Street Rag Poetry Book Award and the 2014 Thom Gunn Award for Gay Poetry.
Evasive Movers, an improvisational-style group dance for five, will be premiered by guest artist Stephanie Beauchamp. Beauchamp was awarded a choreographic residency through COLAB, an organization that pairs artists with advocacy organizations. Her work (a pairing with NeighborCorps) focuses on the successful re-entry of individuals imprisoned in Middlesex County Correctional Facility.
General admission tickets cost $12 each, $8 for students and seniors. For tickets, call 908-725-3420. For additional information, call 908-218-8876.
---
The article continues after this ad
---
---
Raritan Valley Community College's main campus is located at 118 Lamington Road in Branchburg, NJ. For further information, visit www.raritanval.edu.
PHOTO: Professor Charlie Bondhus, right, rehearses A Soldier to Himself with RVCC dance students, from left, Nathan Forster, Layla Grier and Elanna Etemad. The piece is choreographed by Professor Loretta Fois.
originally published: 2017-11-28 00:00:00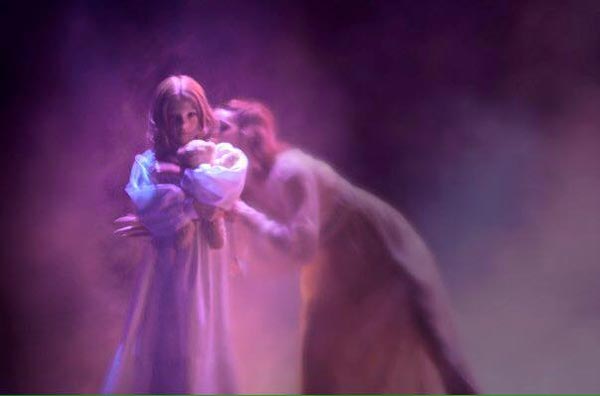 Roxey Ballet Presents "Dracula"
Roxey Ballet kicks off its 21st season with its dance adaptation of Bram Stoker's "Dracula". Roxey Ballet's "Dracula" interprets Stoker's famed horror story through a complete sensory experience of movement, music and spoken word with pyrotechnic, sound and lighting effects. Showcasing 14 professional dancers, the performances take place in the intimate, 72-seat Canal Studio Theater in Lambertville.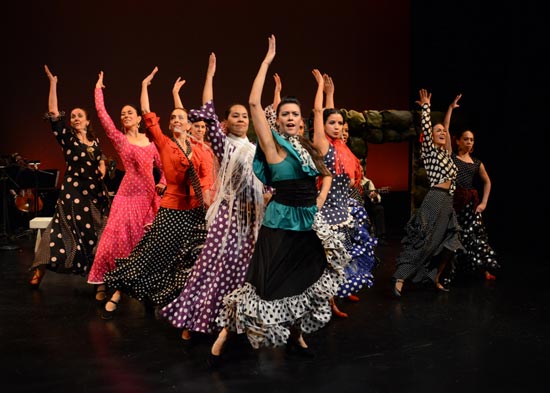 Alborada Spanish Dance Theatre Celebrates 20 Years
Celebrate the past, present and future of the widely acclaimed Alborada Spanish Dance Theatre on Friday, September 25 at 7:30pm for a special anniversary production "20 Years of Flamenco and Spanish Dance in New Jersey", at Crossroads Theatre (located at 7 Livingston Avenue, New Brunswick, NJ). Tickets are $30 VIP/Front Row Seating; $25 General seating and $18 Seniors/Students. Order tickets on-line at http://alborada.bpt.me or call 800-838-3006. For more information AlboradaDance.org.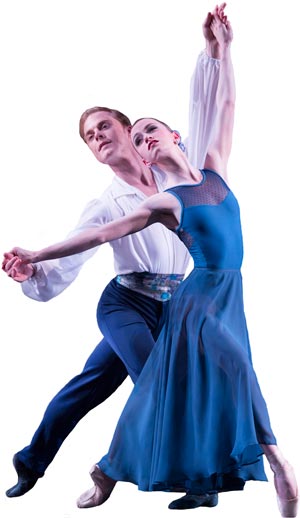 Inside American Repertory Ballet's 2015-2016 Season
The upcoming season for American Repertory Ballet (ARB) includes performances throughout New Jersey and New York City. The 2015-2016 season will kick off on September 24 at Rider University Bart Luedeke Center with an open rehearsal and State of the Art Address, celebrating five years of Artistic Director Douglas Martin's artistic leadership.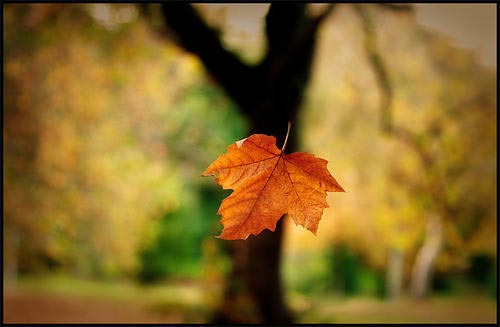 Roxey Ballet Presents Fall
"Fall," a world premier dance/music collaboration, celebrates the 20th Anniversary Season of Roxey Ballet. Choreographed for Roxey Ballet company members by Founder and Artistic Director Mark Roxey, with a newly-commissioned score by composer Robert Maggio, "Fall" also features video art and live music performed by violinist Ruotao Mao and cellist Thomas Kraines. Inspired by the story "The Fall of Freddie the Leaf" by best-selling author Leo Buscaglia, "Fall" examines the natural, interconnected circle of life through an exploration of music and movement.