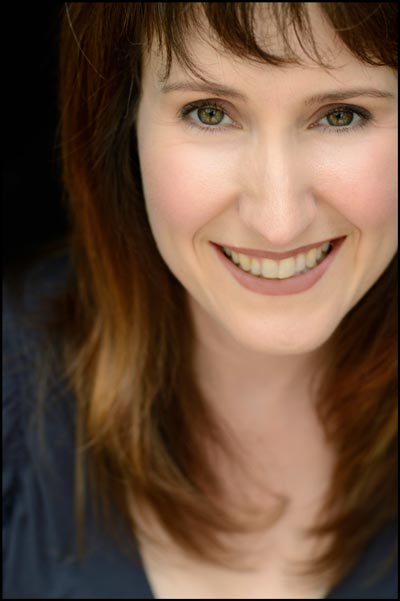 (SUMMIT, NJ) -- Dreamcatcher Repertory Theatre, professional Theatre in Residence at the Oakes Center in Summit, will offer an Open Level Improv class for adults and teens beginning April 7. Improv expert Lulu French will teach the six-week Improv Comedy for Teens and Adults class. The class is open to both students who have taken Lulu's Level 1 class and beginners,  runs from April 7 through May 12 on Saturdays from 12:00 – 2:00 pm at MONDO, 426 Springfield Avenue in Summit.  Enrollment is also open for the Summer sessions, when both Level 1 and Level 2 will be offered.
These classes delve deep into the craft of improv with more complex games as the weeks progress. The Improv Class is great for new improvisers, and also for actors who want to add another dimension to their skills. For those who come with a foundation of improv skills, Lulu will introduce games that require keeping many balls in the air at once. The environment is supportive and responsive to the needs of students with any level of experience.
Improv is a valuable skill for countless situations such as public speaking, auditions and job interviews as well. Lulu French has long performed with and taught for Gotham City Improv in New York City, and has taught improv to theatre students at the Tisch School of the Arts at NYU, among many other places. The cost for the class (six weeks) is $210.
At MONDO, parking is available in the garage behind the building on Springfield Avenue, on the street, and at the municipal lots on DeForest Avenue.  The facility is wheelchair accessible. To register for the class or for information on any of Dreamcatcher Repertory Theatre's programs, please visit www.dreamcatcherrep.org.
Dreamcatcher was founded in 1994, and is a non-profit professional ensemble of actors who build community with the audience by sharing life-affirming stories in an intimate environment.  We seek to expose theatregoers to ideas and lives like and unlike their own, to awaken their imaginations and create empathy for others. The company focuses on deepening the experience of our patrons by supplementing the performances with personal contact through receptions, talkbacks, and interactive programs.
Dreamcatcher's core company of professional local actors performs contemporary work that entertains and challenges, and has at its heart a belief in the essential goodness of people. The company's activities include mainstage productions, improvisational comedy and cabarets, new play readings and a variety of educational and senior outreach programs.
---
The article continues after this ad
---
---
Dreamcatcher's programs are funded by the New Jersey State council on the Arts/Department of State, a Partner Agency of the National Endowment for the Arts, the Geraldine R. Dodge Foundation, Dramatist Guild Fund, The Summit Area Public Foundation, the Manley-Winser Foundation, and many other corporations, foundations and individuals.  Dreamcatcher Repertory Theatre is a senior member of the New Jersey Theatre Alliance.
Photo of Lulu French by David Miceli.
originally published: 2018-03-13 00:00:00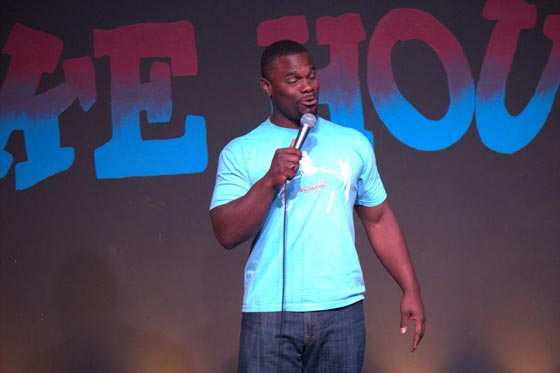 Corey Rodrigues
He was named the Funniest Comic in New England, but Corey Rodrigues hopes to put that title in the rear-view mirror soon. His appearance on Gotham Live helped, but a shot at being the Last Comic Standing might place his career in the fast lane. And he's got a shot. By the time Corey Rodrigues returns to Uncle Vinnie's Comedy Club in November, he will have been part of the second round. If he's lucky, he'll continue on to the TV show.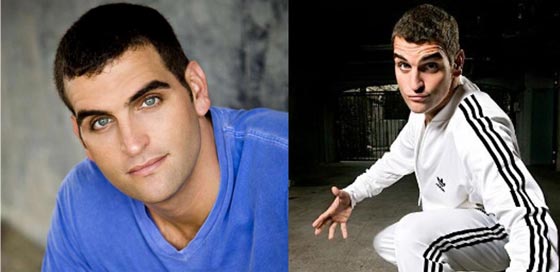 A Little Bad Luck Won't Stop Bret Ernst
Growing up in New Jersey, comedian Bret Ernst moved around an awful lot as a kid. He estimates he attended about 15 different schools before moving to Florida for high school. As anyone who was ever the new kid knows, it can be a little rough; but, it also helped him find his calling.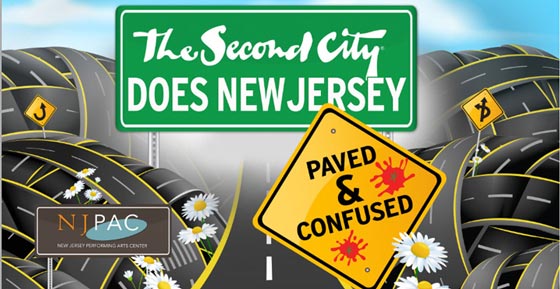 The Second City Does New Jersey
The legendary improvisation group The Second City is coming to the New Jersey Performing Arts Center for shows on November 7th and 8th with a show that's somewhat different from their standard touring production. New Jersey Stage spoke with Kelly Leonard, Executive Vice President of Second City about the show and his upcoming book Yes, and.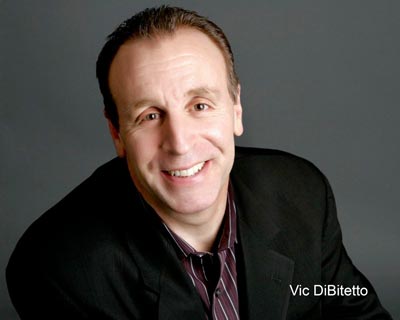 Vic Dibitetto finally gets his shot
Eight months ago, comedian Vic Dibitetto uploaded "Who's gonna give me my shot?!" on YouTube. In the video, Dibitetto, who lives in Central Jersey, makes a plea for somebody to give him a shot at a television role, rattling off a list of comedians he started out with that are world famous today. "If I suck, I suck," he says, "just give me my shot."