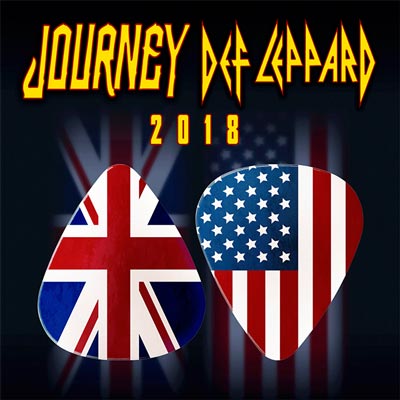 (NEWARK, NJ)-- Promising to be one of the Tours of the Year, two of the world's greatest rock bands - DEF LEPPARD and JOURNEY - are teaming up for a massive co-headlining North American tour composed of both stadium and arena concerts, half the shows being closed by Journey and  half by Def Leppard. The tour will head to Prudential Center on Friday, June 15 and will feature complete sets and all-new production from both bands, and an arsenal of their hits such as "Pour Some Sugar on Me," "Lights," "Photograph," "Don't Stop Believin'," "Rock of Ages" and "Faithfully."
Neal Schon said, "These co-headlining Journey/Def Leppard dates will be epic classic rock shows. So many hits. It will be great to see you all, friends!"
Said Joe Elliott, "This tour is going to be a blast! We've toured together before and it was massive.  This time it's going to be even bigger and better!"
Jonathan Cain added, "We are all anxious to share our sound with the world again and, along with Def Leppard, we are part of a world-class package to the rock stage that spans decades and represents a multi-platinum legacy."
Added Rick Savage of Def Leppard, "12 years ago we embarked on a US tour with Journey and it was an absolute blast. Looking forward to hooking up again. Believe me, this will be even more spectacular."
---
The article continues after this ad
---
---
JOURNEY – Neal Schon (founding member and lead guitarist), Ross Valory (co-founding member and bassist), and longtime members Jonathan Cain (keyboardist), Steve Smith(drummer) and Arnel Pineda (lead singer) - is one of the most popular American rock bands of all time, creating some of the best-known songs in modern music, with iconic hits such as "Lights," "Faithfully," "Any Way You Want It," "Wheel In The Sky," "Separate Ways," "Who's Crying Now," and the seminal "Don't Stop Believin'," which is the top-selling digital catalog track in history. Since the group's formation in 1973, the band has earned 19 top 40 singles and 25 Gold and Platinum albums and has sold nearly 100 million albums globally.  Their Greatest Hitsalbum is certified 15 times-Platinum, bringing Journey into the elite club of Diamond-certified award holders. The band continues to tour and record into the 21st century, performing concerts for millions of fans worldwide, and received the prestigious Billboard "Legends of Live" touring award.  Journey received a star on the Hollywood Walk of Fame, was inducted into the Hollywood Bowl Hall of Fame, and is the subject of the award-winning documentary, 'Don't Stop Believin': Everyman's Journey.'  In 2017, Journey was inducted into the Rock and Roll Hall of Fame.
With more than 100 million albums sold worldwide and two prestigious Diamond Awards in the U.S., Def Leppard - Joe Elliott (vocals), Phil Collen (guitar), Rick "Sav" Savage (bass), Vivian Campbell (guitar) and Rick Allen (drums) — continue to be one of the most important forces in rock music. Over the course of their career the band has produced a series of classic ground-breaking albums that set the bar for generations of music fans and artists alike. The group's spectacular live shows and arsenal of hits have become synonymous with their name, leading Def Leppard to be heralded as an institution in both the music and touring industry. Def Leppard's influential career includes numerous hit singles and ground-breaking multi-platinum albums—including two of the best-selling albums of all time, Pyromania and Hysteria, capturing the group's legendary tracks, bringing together classic Leppard hits such as "Rock of Ages", Pour Some Sugar on Me" and "Foolin." The band's most recent self-titled studio album debuted at #1 on Billboard's Top Rock Albums and Top Independent Albums charts. The album also took the #5spot on Billboard's Top Current Albums and #10 spot on the Top 200, as well as claiming 15 top 10 debuts around the world.  
Prudential Center is located at 25 Lafayette Street in Newark, New Jersey.
originally published: 2018-01-19 00:00:00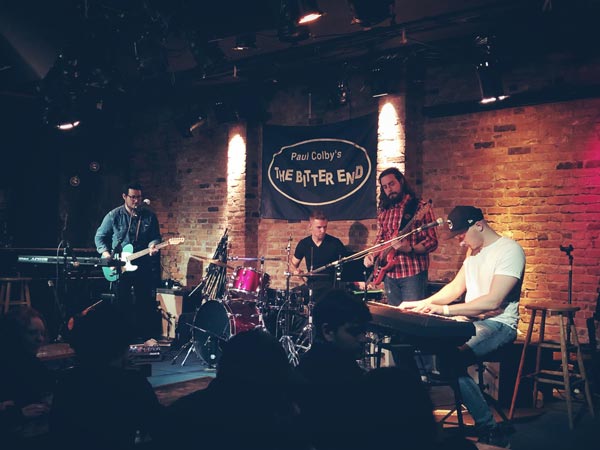 Erik Mason Returns To The Jersey Shore For Three Shows Benefiting Three Non Profits
(ASBURY PARK, NJ) — Piano-based singer-songwriter Erik Mason returns to the Jersey Shore for three shows this summer.  Mason, raised in Brielle, will be performing at The Saint (June 21 at 10:00pm) and House of Independents (July 5 at 7:00pm) in Asbury Park, and at Beach Haus Brewery (August 17 at 7:00pm) in Belmar.  He is donating proceeds from these shows to three nonprofit organizations in the area: Monmouth County SPCA, Big Brothers Big Sisters of Monmouth and Middlesex Counties, and Foodstock NJ.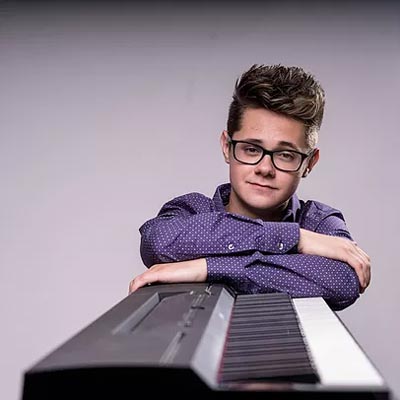 VIDEO PREMIERE: "The Prayer" by John Paciga and Charlotte MacMurray
It's a busy time for John Paciga these days.  The young musician has just graduated from Delbarton School in Morristown, New Jersey and is preparing to start a new chapter at Yale University.  He's also just released a cover of "The Prayer" with Charlotte MacMurray and New Jersey Stage is proud to premiere the video.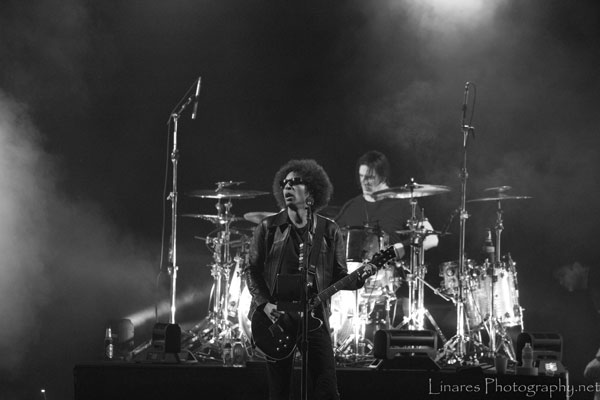 ON THE ROAD: Alice In Chains at Lunatic Luau18 In Virginia Beach
Lunatic Luau18 took place Saturday, May 5th at the Veterans United Home Loans Amphitheater at Virginia Beach, VA.  The festival included performances by Alice in Chains, Stone Sour, Stone Temple Pilots, Bullet For My Valentine, Sevendust, and Tremonti on the Main Stage, and Steel Panther, Popevil, The Sword, Unlocking The Truth, and RVNT on the Side Stage.  Photographer Mischa Linares was on hand to cover the event.  Here are photos of Alice in Chains from the festival.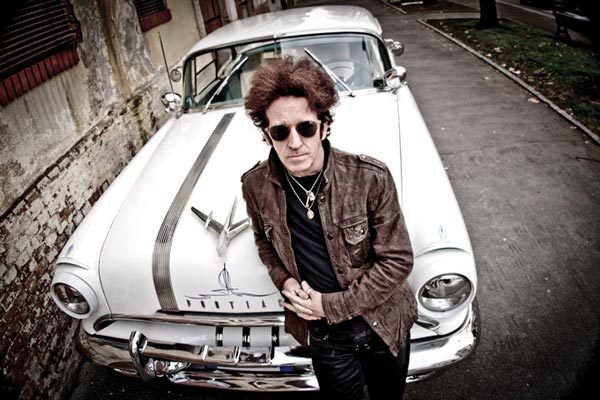 Willie Nile's Birthday Bash To Take Place At House Of Independents
(ASBURY PARK, NJ) -- No stranger to the Jersey Shore, Willie Nile returns to Asbury Park on Saturday, June 9 for a Rock 'N Roll Birthday Bash at House of Independents. He will be supported by local favorites Colossal Street Jam.  Doors are at 7:00pm. Tickets range from $30 to $60.