---
Did you know NJ Stage offers FREE Event Listings? Nearly 100,000 listings were viewed in January. Be sure to add your events to our calendar and get your shows noticed!
---
D&R Greenway Land Trust Hosts "Delaware Dreams: Return to the River" Art Exhibit
originally published: 09/11/2018
(PRINCETON, NJ) -- D&R Greenway Land Trust's Marie L. Matthews Galleries celebrate our founding river with "Delaware Dreams: Return to the River" art exhibition through November 9.  Place-based artists include Anne Abo-Harb, Bob Barish, Kate Graves, Erica Harney and Frank Sauer. Small animals of the Delaware Valley will 'attend' the reception, provided by the Center for Aquatic Sciences. D&R Greenway is a member of the Alliance for Watershed Education (AWE).  
Curator Diana Moore has gathered a multi-media extravaganza honoring the Delaware River and its historic, multi-productive valley. Rarities feature Kate Grave's provocative sculptures of legendary sturgeon and Frank Sauer's close-up portraits of fig buttercups and wood anemones. The Robert Wood Johnson Gallery walls are studded with Bob Barish's evocations of Delwaware River and Canal bridges from the 1800s to the 21st-Century.
Gallery hours are Monday through Friday from 10:00am to 5:00pm: Call to be sure galleries not rented at time of prospective visit. D&R Greenway:  One Preservation Place, Princeton NJ, off Rosedale Road www.drgreenway.org.
An artists' reception will be held on Friday, September 14 from 5:30pm - 7:30pm.  Reception is free, but please call (609) 924-4646 or rsvp@drgreenway.org to register.
D&R Greenway Land Trust was founded in 1989 to preserve land near the D&R (Delaware and Raritan) Canal in Mercer County. Its preservation and stewardship now stretches through seven New Jersey counties. Central to our mission and our state is our founding river, amplified in this exhibition.  The Delaware is the longest un-dammed river in the United States east of the Mississippi, extending 330 miles from the confluence of its East and West branches at Hancock, N.Y. to the mouth of the Delaware Bay where it meets the Atlantic. There could well be signs along the Delaware's New Jersey and Pennsylvania shores, "The ocean begins here."  
---
The article continues after this ad
---
---
D&R Greenway Land Trust is in its 29th year of preserving and protecting natural lands, farmlands and open spaces throughout central and southern New Jersey. Through continuous preservation and stewardship -- caring for land and easements to ensure they remain protected and ecologically healthy in perpetuity -- D&R Greenway nurtures a healthier and more diverse environment for people and wild species in seven counties. Accredited by the national Land Trust Accreditation Commission, D&R Greenway's mission is to preserve and care for land and inspire a conservation ethic, now and for the future. Since its founding in 1989, D&R Greenway has permanently preserved more than 20,000 acres, an area 20 times the size of New York City's Central Park, including 30 miles of trails open to the public. The Johnson Education Center, a circa 1900 restored barn at One Preservation Place, Princeton, is D&R Greenway's home. Through programs, art exhibits and related lectures, D&R Greenway inspires greater public commitment to safeguarding land.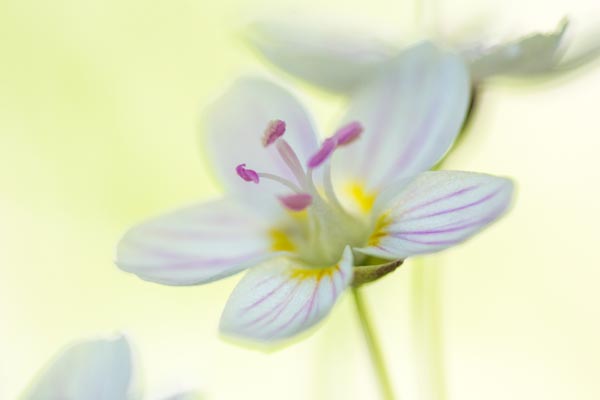 IMAGES BY FRANK SAUER


D&R Greenway Land Trust Presents The Juried Exhibition "Lovely as a Tree"
(PRINCETON, NJ) -- D&R Greenway Land Trust's juried exhibition, Lovely as a Tree, includes the work of more than 80 artists responding to the words of poet Joyce Kilmer: "I think that I shall never see  a poem lovely as a tree." The artwork is on view November 19, 2018 through January 25, 2019 at D&R Greenway's Johnson Education Center, 1 Preservation Place, Princeton. 
---
Getting Graphic: Novels, Memoirs & Comics Returns To Visual Arts Center
(SUMMIT, NJ) -- The second annual edition of Getting Graphic: Novels, Memoirs & Comics, will take place at the Visual Arts Center of New Jersey on December 1, from 12:00pm–7:00pm. Incredibly popular last year, this free event for all ages will feature graphic novelists, graphic memoirists, and comic book artists showcasing and discussing their work, signing books, and selling merchandise at tables set up throughout the Art Center.
---
South Jersey Artisans To Take Part In Holiday Gift Boutique In Brigantine
(BRIGANTINE, NJ) -- November is finally here and that means the holidays are right around the corner. The elves are busy getting things ready at the north pole.  In South Jersey, the artists are busy getting unique items together for you to come shop, grab a drink & enjoy complimentary hors d'oeuvres at the Holiday Gift Boutique on Sunday, December 9th at The Cove Restaurant in Brigantine. The event runs from 1:00pm to 6:00pm.  
---
Grants Are Now Available for Garden State Organizations from the New Jersey State Council on the Arts
(TRENTON, NJ) -- The New Jersey Council on the Arts has announced grants for New Jersey Arts Organizations to help with General Operating Support (GOS), General Program Support (GPS), and Arts Project Support (APS). The Notice of Intent to Apply is December 4, 2018 and the application deadline is February 13, 2019.  The application will be available in mid-January. State Arts Council staff is available to help with questions specific to your application. Program Officers in each discipline are reachable by telephone and email, or you may schedule an appointment. The schedule of technical assistance webinars will be made available in the near future.  
---
Barsky Gallery To Host "Rhythms" - A New Duo-art Exhibition
(HOBOKEN, NJ) -- Barsky Gallery in Hoboken will host a new duo-art exhibition – RHYTHMS featuring works of two talented artists, debuting on Saturday, November 3rd, 2018 to coincide with the Hoboken Art + Studio Tour scheduled for the same weekend. The exhibition will run through November.
---


PODCAST: An Artist Asks "The 20 Most Important Scientific Questions Of The 21st Century"
In this podcast, we speak with them about art, activism and how women invented Postmodernism. "The 20 Most Important Scientific Questions of the 21st Century" runs through December 14th at Douglass Library.
---
Artist Mel Leipzig At 83
We recently met up with artist Mel Leipzig at Artworks in Trenton. He was there to do what he does every day – create big paintings of people he likes. While the Artworks staff went about their business getting the space ready for this year's Art All Day event, happening this Saturday, Mel pulled a few of them aside to capture them in their natural habitat in acrylic.
---
Heather Ujiie Explores "Terra Incognita" At Rowan University Art Gallery
"My life's mission is to challenge myself to go to new places," said Heather Ujiie, a Bucks County, PA, multimedia artist whose latest work, "Terra Incognita," is on display at the Rowan University Art Gallery now through November 17, 2018.
---
Kevin Sampson: Solo Exhibitions In New Jersey and Beyond
"I'm a Civil Rights baby. I grew up laying across picket lines and blocking traffic." Artist Kevin Sampson's father, Stephen, was a well-known Civil Rights leader in New Jersey, and he instilled a commitment to community that his son still honors.
---
Basking Ridge Resident Returns to Matheny to Help Assist in Strategic Planning for 'This Amazing Place'
When Ellen Lambert was director of development at the Matheny School and Hospital in Peapack, NJ, from 1993 to 1995, one of her major achievements was the formation of a fundraising plan for what would eventually become the Robert Schonhorn Arts Center. The concept of Matheny's Arts Access Program  -- which enables people with disabilities to create art, assisted by professional artist-facilitators  -- was emerging in '93, and the arts center was eventually built in 2000.
---
Event calendar
Friday, Nov 16, 2018
---
MUSIC

---
---
---
---
---
---
---
---
THEATRE

---
Annie

@ Broad Street United Methodist Church, Burlington - 8:00pm
---
---
Annie

@ Axelrod Performing Arts Center, Deal Park - 8:00pm
---
Apples In Winter

@ Centenary Stage Company - Kutz Theater of the Lackland Center, Hackettstown - 8:00pm
---
---
---
---
---
---
---
---
Into the Woods

@ Studio Playhouse Upper Montclair, Upper Montclair - 8:00pm
---
---
COMEDY

---
---
---
KIDS

---
---
Nugget & Fang

@ The Levoy Theatre, Millville - 10:30am and 12:30pm
---
View all events
---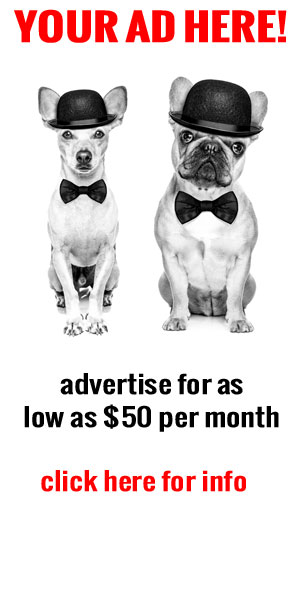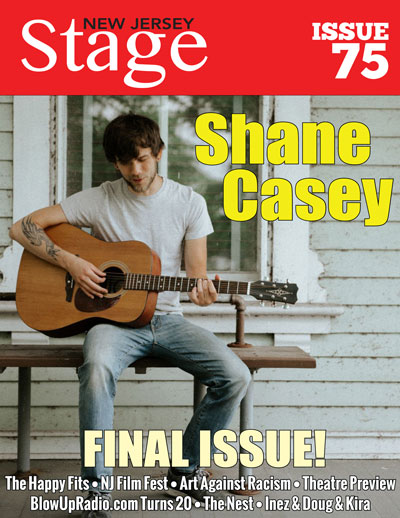 For more on our awards, click here