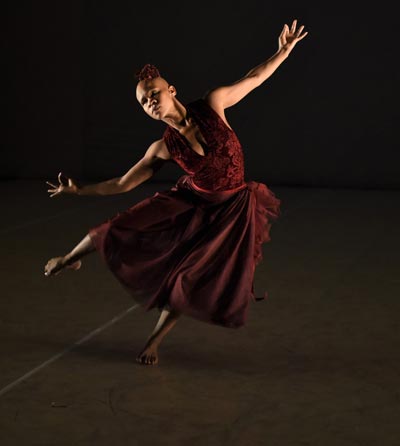 (FAIRFIELD, CT) -- After receiving critical acclaim for her previous reinterpretations of great classics including Romeo and Juliet, Carmen, and Swan Lake, choreographer Dada Masilo has set her sights on another classic: Giselle. The story of a peasant girl's experience of love and betrayal, Masilo's latest feminist revision is a bold theatrical performance that comes to the Quick Center for the Arts at Fairfield University on Wednesday, April 18.
Featuring her signature choreographic style, which combines classical ballet and contemporary dance with traditional African dance, Masilo's Giselleis empowering and truly distinct from romantic, traditional performances of the ballet. By setting her interpretation in rural South Africa and infusing it with African rituals and ceremonies, Masilo is able to further highlight the tale's themes of heartbreak, grief, anger, and revenge. Featuring a cast of 12 dancers, Masilo's Giselle is set to an original score by South African composer Philip Miller, which complements Adolphe Adam's original music.
This year the Quick Center is offering the unique opportunity for a double dose of Giselle: the traditional ballet will first be performed by the Moscow Festival Ballet on April 6, and Dada Masilo's contemporary reinterpretation will take the stage on April 18. Tickets for both performances can be purchased together for the single price of $85 (Section A only – call the Box Office for this special offer). This performance is sponsored by Bridgeport Holiday Inn and Moffly Media.
Dada Masilo and her company, The Dance Factory, will perform Giselle on Wednesday, April 18 at 8:00 p.m. at the Quick Center for the Arts at Fairfield University. Tickets are $45, 35 | $27 for Quick Members. For more information about the performance or to reserve your seat, visit www.quickcenter.com or call the box office at 203-254-4010 or call toll free at 1-877-ARTS-396.
Fairfield University is a modern Jesuit Catholic university rooted in one of the world's oldest intellectual and spiritual traditions. More than 5,000 undergraduate and graduate students from the U.S. and across the globe are pursuing degrees in the University's five schools. Fairfield embraces a liberal humanistic approach to education, encouraging critical thinking, cultivating free and open inquiry, and fostering ethical and religious values. The University is located on a stunning 200-acre campus on the scenic Connecticut coast just an hour from New York City.
---
originally published: 2018-03-28 00:00:00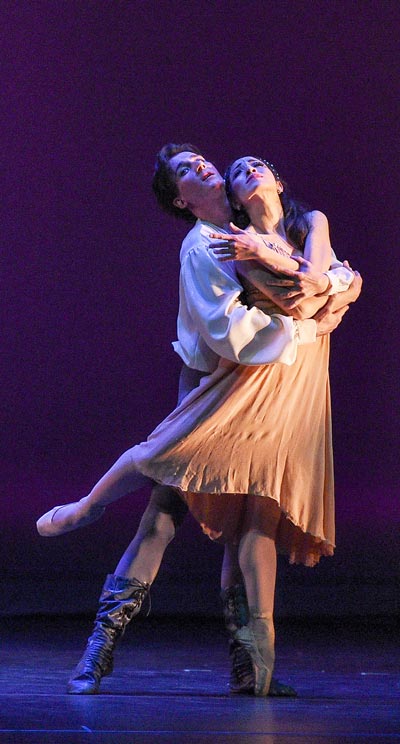 New Jersey Ballet Presents Two Events At MPAC In May
(MORRISTOWN, NJ) -- Enjoy a weekend of fabulous ballet when New Jersey Ballet performs two events at Mayo Performing Arts Center in May. On Saturday, May 19 at 8:00pm, the company presents The Bard's Ballet's: Romeo and Juliet and MacBeth.  Then on Sunday, May 20 at 1:30pm and 4:30pm, the family favorite Cinderella takes the stage.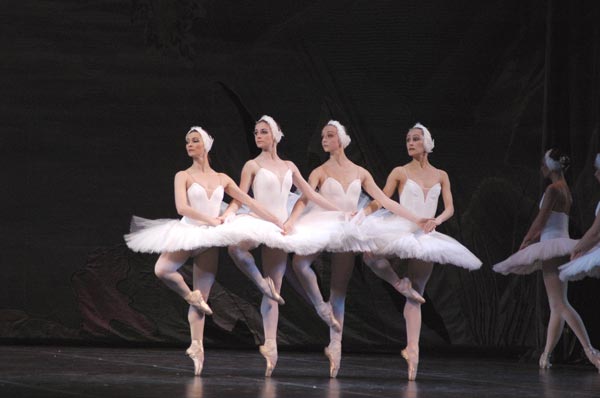 Moscow Festival Ballet To Present Swan Lake at Mayo Performing Arts Center
(MORRISTOWN, NJ) -- The Moscow Festival Ballet presents Swan Lake on Wednesday, May 9 at 7:30pm at Mayo Performing Arts Center. Tickets range from $29-$59.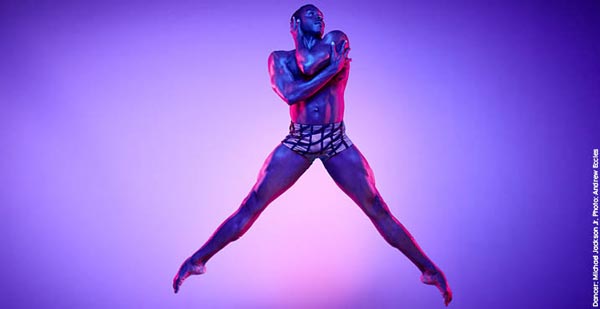 Alvin Ailey American Dance Theater 20th Annual Celebration at NJPAC
(NEWARK, NJ) -- Alvin Ailey American Dance Theater returns to New Jersey Performing Arts Center (NJPAC) for their 20th annual performance run on Mother's Day Weekend from May 11-13. The three-show celebration is the culmination of the Company's 21-city North American tour. Artistic Director Robert Battle leads Ailey's 32 extraordinary dancers as they continue the Company's legacy of using the African-American cultural experience and the American modern dance tradition to uplift, unite, and enlighten. Three diverse and exciting programs spotlighting premieres and new productions by influential choreographic voices will inspire audiences at Prudential Hall, all closing with a stirring finale of Alvin Ailey's always must-see American masterpiece, Revelations.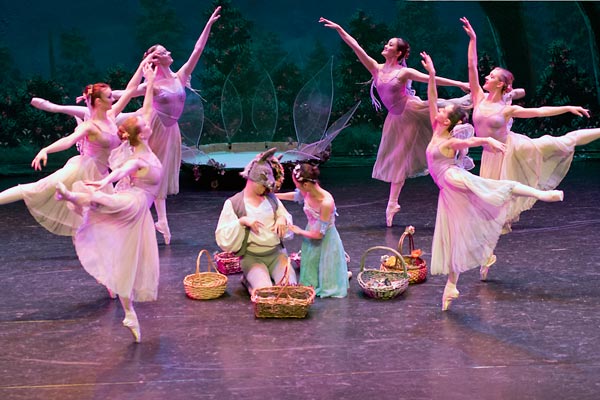 Atlantic City Ballet To Perform A Pair Of Works Based on Shakespeare
(ATLANTIC CITY, NJ) -- The Atlantic City Ballet will be returning in April to Atlantic City to end their 35th season by presenting two ballets of Shakespeare's best known works that each speak to audiences with themes of love, both comedic and passionate. First up is a performance of Midsummer Night's Dream on April 14 at 7:00pm. One of Shakespeare's best-known comedies, A Midsummer Night's Dream is a ballet about the transforming power of love. Based on William Shakespeare's comedy about the romantic adventures and misadventures, of two pairs of mortal lovers and the king and queen of the fairies, the ballet, through its themes of reality versus illusion, displays love in all its guises.