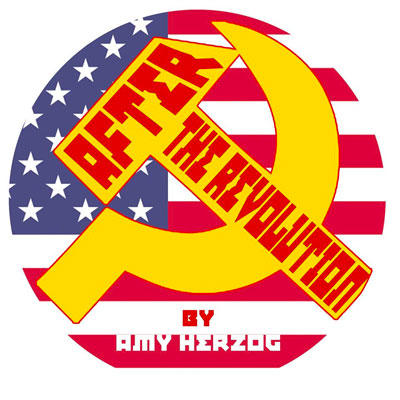 (PISCATAWAY, NJ) -- Circle Players presents After the Revolution by Amy Herzog, weekends from February 1st to February 17th. The production is directed by Alicia Harabin. In the play, Emma Joseph is a bright, hard-working, law school graduate continuing her family's business of fighting for progressive ideals. 
Emma founded the Joe Joseph Fund four years ago, named for her grandfather who was blacklisted during the McCarthy era for refusing to name names. A curveball comes hurdling Emma's way, however, when she finds out that her grandfather may have been passing information to Russians while working for the US government; a fact that was hidden from her by her father for her whole life, and one that calls into question her whole ideology.
The cast includes Melissa Mugica of Edison (Emma); Mike Johnson of Hillsborough (Ben); Stephen Mennella of Somerset (Leo); Megan O'Brien of Rahway (Mel); Meghan Coates of Clinton (Jess); Susan Schwirck of Monroe (Vera); Martin Honig of Somerset (Morty); and Victor Martinez of Mount Laurel (Miguel).
Performances will take place Fridays: February 1st and 15th at 8:00pm; Saturdays: February 2nd, 9th, and 16th at 8:00pm; and Sundays: February 10th and 17th at 3:00pm. Tickets are $20 for adults/$18 for seniors/students. A complimentary wine and cheese reception will be held following the opening night performance, and a talkback will be held following the Sunday, February 10th performance.
The theater is located at 416 Victoria Avenue in Piscataway, New Jersey. Please be advised: due to the unique layout of this theater in the round, latecomers cannot be seated after the performance has started. Please plan to arrive at least 15 minutes before curtain.
---