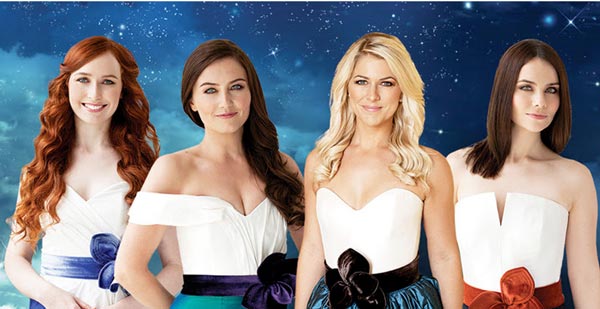 (NEWARK, NJ) -- Celtic Woman, the multi-platinum international music sensation, is returning with a brand new live show for an extensive North American tour beginning Spring 2018 with a stop in Newark, NJ on Saturday, March 24, 2018 at New Jersey Performing Arts Center (NJPAC). The much-anticipated concert, 'Homecoming,' will play in more than 90 U.S. and Canadian cities from coast-to-coast.  
Celebrating Ireland's rich musical and cultural heritage, Celtic Woman combines finest musical talent with epic stage productions to present a unique, inspiring live experience. From the debut, Celtic Woman has touched the hearts of a huge global audience. Now, with Homecoming, Celtic Woman brings the next chapter of an extraordinary musical journey. It's a universal celebration of life. It's traditional, it's contemporary. It's yesterday, today and tomorrow.
Continuing its remarkable legacy of introducing some of Ireland's most talented singers and musicians onto the world stage, the Grammy winning group Celtic Woman --featuring the angelic voices of Susan McFadden, Mairéad Carlin, Éabha McMahon and the breathtaking Celtic violinist Tara McNeill, accompanied by a full ensemble of musicians and dancers -- will embark on a four month tour.  The 90-city trek will take Celtic Woman across the country before wrapping June 17 in Rosemont, IL. 
Following its debut on PBS in 2005, Celtic Woman has achieved massive success encompassing twelve chart-topping albums, nine DVDs and nine public television specials leading to sales of over ten million albums, with platinum success in nine countries. Each of the twelve CDs—including 2016's Voices of Angels—has reached #1 on Billboard's World Albums chart. The group has been named Billboard Magazine's #1 World Albums Artist six times. Celtic Woman received its first-ever Grammy-nomination in the World Music category for its 2016 release Destiny. As a touring powerhouse, the group has performed for over four million fans across 24 countries and six continents, with an especially devoted following in America. With a repertoire that encompasses traditional Irish classics, contemporary songs, classical favorites and originals, their shows are renowned as high-quality entertainment with exceptional musical performances and stunning visual productions, enthralling audiences of all ages.
NJPAC is located at One Center Street in Newark, New Jersey.
---
originally published: 2018-03-13 00:00:00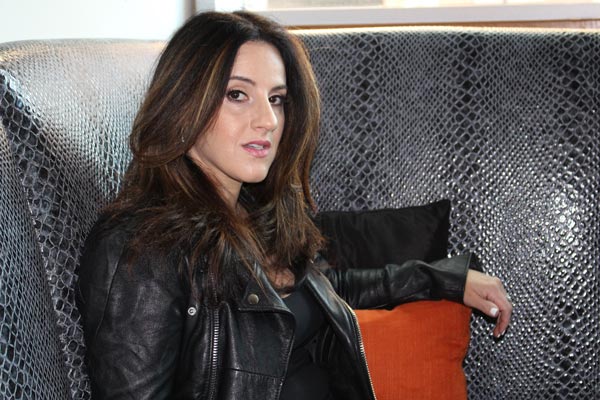 Stacie Rose
One thing many female singer-songwriters have in common is that they all seem to disappear when they have a child.  Taking time off is to be expected, but time flies and before they know it a decade has already passed since they last performed or recorded new music.  New Jersey native Stacie Rose did not put her career on hold. In fact, she found herself in a burst of creativity, leading to a complete album in 2013 written from the end of her pregnancy to her son's infancy. Rose continues to move forward with the recent release of her self-titled album.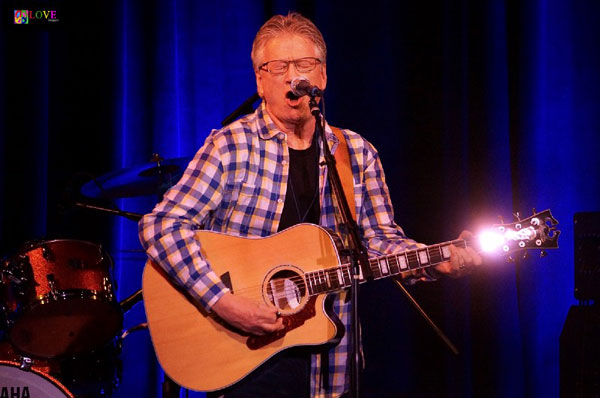 An Interview with Richie Furay
Rock and Roll Hall of Famer Richie Furay — credited as one of the founders of country-rock — is coming to the New Jersey area in June where he will play concerts on June 13 at SOPAC in South Orange, on June 14 at The Record Collector in Bordentown, and on June 15 at the Turning Point Café in nearby Piermont, NY.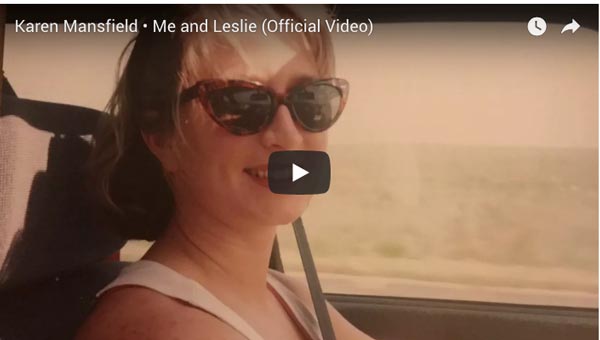 Featured Music Video: "Me and Leslie" by Karen Mansfield
This month's featured music video is "Me and Leslie" by Karen Mansfield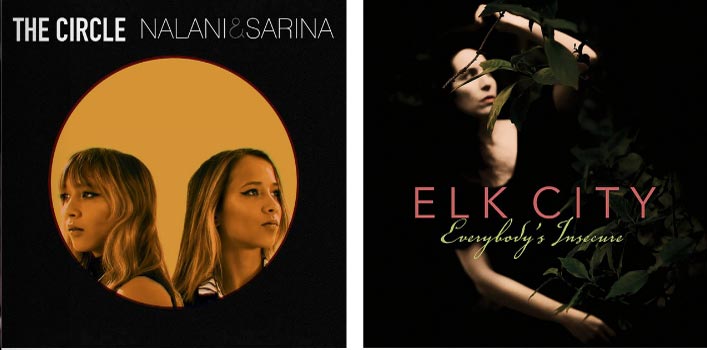 Makin Waves Record Roundup with Nalani & Sarina and Elk City
I usually can tell within the first 30 seconds of a song whether I want to write about a new band or one I've never heard before. I'll forward through about four songs until something strikes me, and if it doesn't by then, I move on.