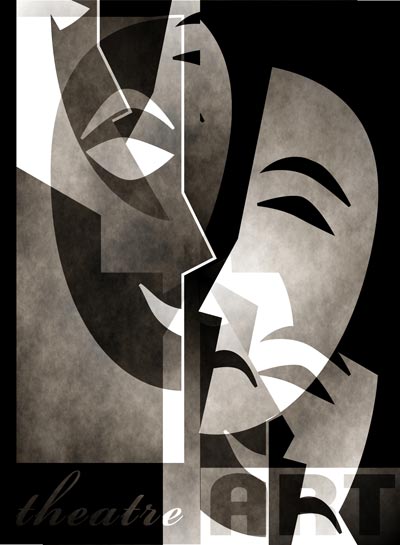 (CRANFORD, NJ) -- CDC Theatre, which is beginning its 100th Anniversary Season, will be presenting the Second Annual Short Play Festival September 6-8 featuring a limited engagement of The Vagina Monologues. Their anniversary season will include productions of A Few Good Men, Seussical, Mamma Mia!, and Newsies.
Playwright and performance artist Eve Ensler interviewed over 200 women from a wide range of ages and cultural backgrounds and in 1996, The Vagina Monologues began as a one-woman show. This Obie Award winning tour of a forbidden zone is comprised of a series of character-driven pieces, almost like poetry, each revealing a different woman's experience with topics such as sex, love, tenderness, embarrassment, cruelty, pain, and pleasure. As the show increased in popularity, it began to be performed by an ensemble of actresses.
The CDC Theatre production will feature a cast of 16 actors, Katherine Brown, Faith Dowgin, Stephanie Ferreira, and Sheila Harding. Dana Harris, Kelsey Hoffman, Danielle Mastropiero, Krystina Matos, Christine Nau, Megan O'Brien, Shaina Panos, Kate Porzuelo, Susan Schwirck, Andrea Thibodeau, Rachel Valovcin and Sam Vargas and three directors, Anita Esteve, Meg Fry and Edgar Hidalgo.
A portion of the proceeds from the production will be donated to the Union Co. chapter of NOW, the National Organization for Women. The Union County chapter of NOW focuses on six priority issues including reproductive rights, ending sex discrimination/constitutional equality, promoting diversity and ending racism, economic justice, stopping violence against women, and LGBTQIA rights. The chapter welcomes new members to help fight for women's rights on the local and national level.
"I am very excited to co-direct this production of The Vagina Monologues.", offered director Meg Fry. "In my day job as a journalist who covers women-in-business, I often speak with diverse women of all ages who unfortunately share the common experiences of sexual harassment, workplace bias, lower pay, and more. The Vagina Monologues not only addresses the more difficult parts of being a woman, but also, some of the more spiritual and empowering parts, too. To be able to openly discuss and present the shared female experience to audiences while also supporting NOW in its mission to combat violence against women is a gifted opportunity that I am simply honored to accept." 
---
The article continues after this ad
---
---
Additional information about the production and how to purchase tickets can be found by visiting the theatre's website, cdctheatre.org