---
Did you know NJ Stage offers FREE Event Listings? Nearly 100,000 listings were viewed in January. Be sure to add your events to our calendar and get your shows noticed!
---
Booze, Aliens & Nashville Inspire "Take Me to Your Liter" by Rich Lynch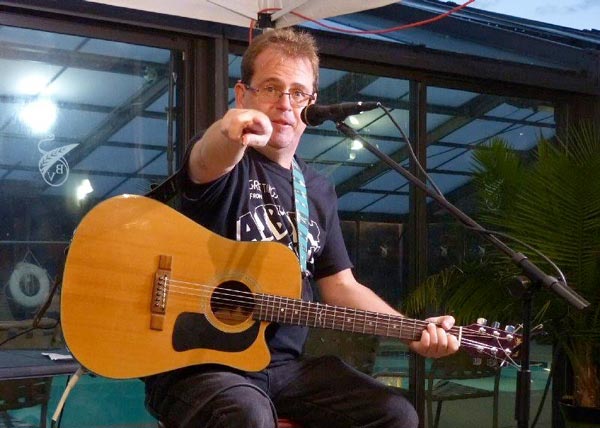 (NASHVILLE, NJ) -- Former New Jersey native turned Nashville rocker Rich Lynch returns just in time for the hot summer season with a brand new song that documents the long lonely journey of an extraterrestrial alien who seeks solace at a local watering hole on Planet Earth.

Make that a 'double shot' of "Take Me to Your Liter" as two versions of the track have just been released to all reputable online sales outlets in time for the traditional summer season in the western hemisphere. But, it's not simply a party song - there's a surprising depth of content packed into the four-minute plus rocker.

"Anyone who knows me well understands my fascination with UFOs, the paranormal and abduction stories," Lynch detailed in an interview for the double single release. "I was in the second grade and the first time I visited a book fair the paperback I gravitated to was 'UFOs: Past, Present & Future'. The rest, as they say, is history."
"One of my rehearsal bands back in New Jersey was called 'The Aliens' and the title first came up at a weekend jam session," Lynch continued. "My friend who was sitting in that day said we should write a song called 'Take Me To Your Leader' but I wasn't crazy about the idea."

Lynch warmed up to the thought after living many months in Nashville, Tennessee.

"I awoke one night with a chorus fully formed in my head," Rich remarked offering insight into the creative process. "Once I thought of it as a drinking song I got very excited for the lyrical possibilities."

The story describes the plight of an out of this world foreigner who winds up exiled in his own personal Area 51 estranged from everything he ever once knew and loved.

"In some ways it's autobiographical and a lot of inspiration came from moving to a new part of the country," Lynch confessed, continuing, "and, I'm all too familiar with the concept of being isolated and separated from everything I once held dear."

"I've watched a lot of those Amish documentary shows," Lynch said trying to clarify the thematic direction of his new single. "Those poor kids who get shunned or cast out of their society simply because they have unique beliefs or want to pursue the greater promises of our prosperous society. To me, this eternal silent treatment they end up receiving, it's the cruelest thing you can do to a person."

The heavy subject matter weaves it's way through three verses that detail the alien's departure, isolation and potential return to his home planet. But, before he makes it back he ends up in a bar to think and drink.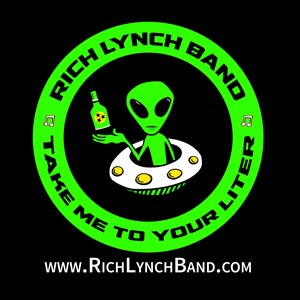 "We think this track is a potential number one," Lynch concludes. "Nashville is such a drinking town and many of the country music stars have their own boutique label brands of whiskey or vodka, it rubs off on you. We wrote it with them in mind and we're waiting for a call."

The two editions are similar but noticeably different from one another. "Take Me to Your Liter" is a straight up fast rocker with a classic rock feel. Version #2 is the original acoustic take. It's a bit slower and considerably more moody and vulnerable.

"We put both out," Lynch concludes. "One is perfect to get the party started - the other is more suited to the nightcap or the morning after. We're proud of both of them. We can't wait for the fans to hear it!"

Lynch didn't stop there, either. Like any good rock act he went ahead and produced apparel to document the release of "Take Me to Your Liter".

"We have a great limited edition T-Shirt available for fans to get a hold of," Lynch added saying that some might recognize the logo. "We put our old friend Kweevak - who was our alien mascot in the late 90's - back to work. He is prominently featured on the single cover and the shirt. Except now, instead of holding a musical note he's reaching for a bottle of Tennessee's finest!"
---
originally published: 2017-07-24 00:00:00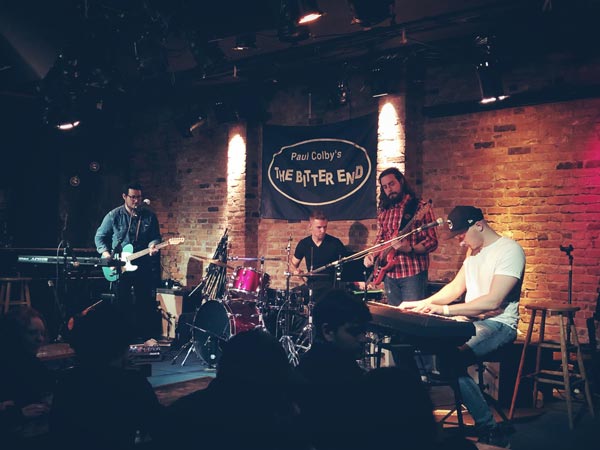 Erik Mason Returns To The Jersey Shore For Three Shows Benefiting Three Non Profits
(ASBURY PARK, NJ) — Piano-based singer-songwriter Erik Mason returns to the Jersey Shore for three shows this summer.  Mason, raised in Brielle, will be performing at The Saint (June 21 at 10:00pm) and House of Independents (July 5 at 7:00pm) in Asbury Park, and at Beach Haus Brewery (August 17 at 7:00pm) in Belmar.  He is donating proceeds from these shows to three nonprofit organizations in the area: Monmouth County SPCA, Big Brothers Big Sisters of Monmouth and Middlesex Counties, and Foodstock NJ.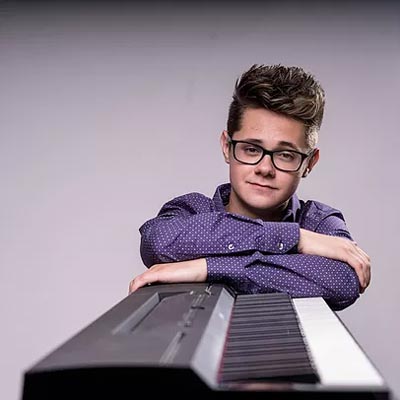 VIDEO PREMIERE: "The Prayer" by John Paciga and Charlotte MacMurray
It's a busy time for John Paciga these days.  The young musician has just graduated from Delbarton School in Morristown, New Jersey and is preparing to start a new chapter at Yale University.  He's also just released a cover of "The Prayer" with Charlotte MacMurray and New Jersey Stage is proud to premiere the video.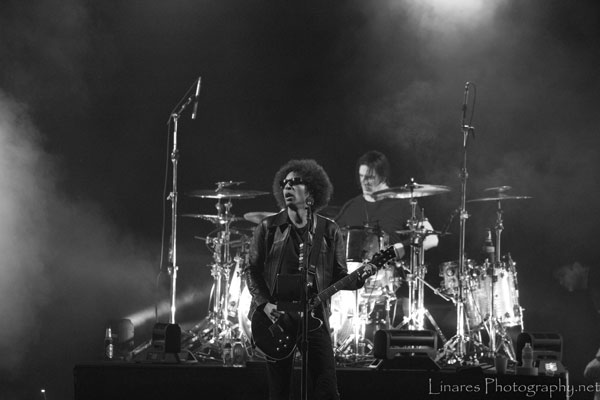 ON THE ROAD: Alice In Chains at Lunatic Luau18 In Virginia Beach
Lunatic Luau18 took place Saturday, May 5th at the Veterans United Home Loans Amphitheater at Virginia Beach, VA.  The festival included performances by Alice in Chains, Stone Sour, Stone Temple Pilots, Bullet For My Valentine, Sevendust, and Tremonti on the Main Stage, and Steel Panther, Popevil, The Sword, Unlocking The Truth, and RVNT on the Side Stage.  Photographer Mischa Linares was on hand to cover the event.  Here are photos of Alice in Chains from the festival.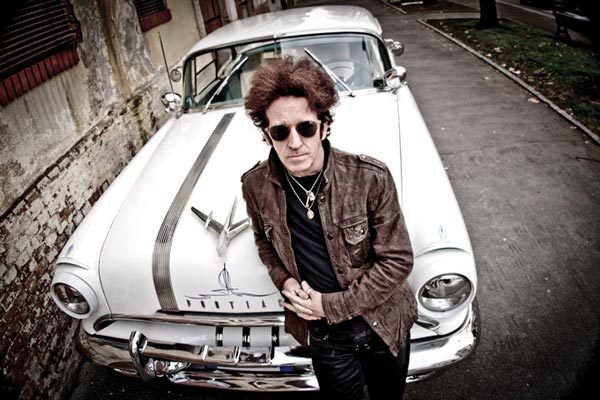 Willie Nile's Birthday Bash To Take Place At House Of Independents
(ASBURY PARK, NJ) -- No stranger to the Jersey Shore, Willie Nile returns to Asbury Park on Saturday, June 9 for a Rock 'N Roll Birthday Bash at House of Independents. He will be supported by local favorites Colossal Street Jam.  Doors are at 7:00pm. Tickets range from $30 to $60.



New Jersey Stage © 2018 by Wine Time Media, LLC | PO Box 140, Spring Lake, NJ 07762 (732) 280-7625 | info@newjerseystage.com

Images used on this site have been sent to us from publicists, artists, and PR firms.
If there is a problem with the rights to any image, please contact us and we will look into the matter.