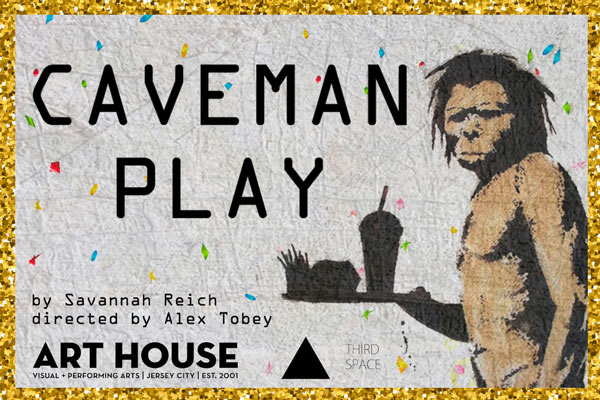 (JERSEY CITY, NJ) -- Art House Productions presents Caveman Play by Savannah Reich from January 10-12 at 8:00pm. In this new play, directed by Alex Tobey, we are given an opportunity to go back to the moment when humanity had a choice. One path led us towards global warming, institutionalized racism, and snapchat filters. The other path led mostly to being eaten by tigers. Is it time to admit that we chose wrong?
Rocky and Dandelion are the first Cave-people to adopt agriculture. Douglas is the first domesticated animal. Together, they have prepared a presentation for you, the other Cave-people, to tell you all about the joys of agriculture. Agriculture is really great. You're going to love it.
Art House Productions is located at 272 17th Street in Jersey City, New Jersey.
Art House Productions is a home for adventurous artists, audiences, and ideas. They engage, inspire, entertain and challenge audiences with ambitious visual and performing arts programs; they provide arts education programs that promote life-long learning to a diverse community; and they celebrate the essential power of the arts to illuminate our common humanity.
Since 2001, Art House has been a pioneering force in the Jersey City Arts movement, supporting artists in the creation and presentation of primarily new work, and encouraging artistic growth and experimentation across all mediums, while fostering a widespread appreciation for the arts in our community. From their theater productions to gallery exhibitions to multi-media art festivals, Art House reminds you that home is where the art is. 

 
---