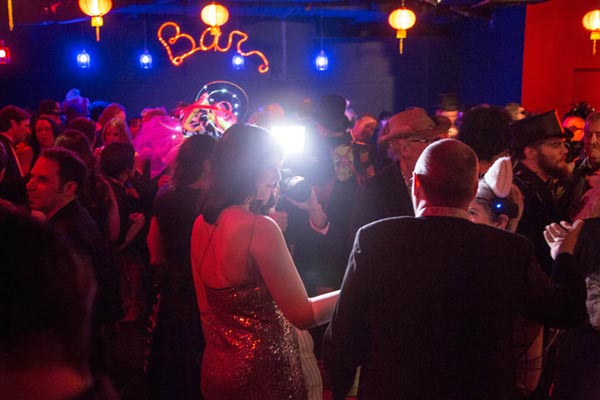 (JERSEY CITY, NJ) -- Art House Productions presents their 12th Annual Snow Ball Gala on Saturday, January 27th, 2018 from 8:00pm-12:00am at Art House's brand new location at the Cast Iron Lofts, 262 17th St, Jersey City, NJ. Tickets are $100 in advance ($110 at the door) and $150 for VIP reception.  This year's Snow Ball features live music by Bryan Benninghove and The Hangmen, live and silent auctions, including Hamilton tickets and an exclusive country weekend getaway.
The gala also boasts a costume contest, raffle with cash prizes, and late night dancing with DJ George Soul. Wine & beer is sponsored by CoolVines, specialty cocktails by Stateside Vodka, craft beer by NJ Beer Co. and light fare by WHEALTH and Milk Sugar Love.
Proceeds benefit an ambitious season of visual and performing arts and education, with another semester of our Stages! program offering new and innovative approaches to children's theater education, and more original theater on the mainstage this spring. Tickets may be purchased at www.arthouseproductions.org. 
"We are so excited for the 12th annual Snow Ball," said Meredith Burns, Art House's Executive Director. "This magical, creative black tie event sells out every year, welcoming over 350 politicians, community leaders, area residents, and professional artists. Get your tickets early!"
The VIP experience includes a 7:00pm champagne toast with Snow Ball honorees Lou Mont and Sandy Weiss of Manhattan Building Company, first look at the silent auction, and an exclusive thematic performance.
---
The article continues after this ad
---
---
In case of snow date, the alternate date is Saturday, February 3rd.
Art House Productions is a 501(c)(3) nonprofit organization committed to the development and presentation of the performing and visual arts in Jersey City, NJ.  Art House's 5,500 square foot facility has elevator access, accessible bathrooms, and wheelchair ramp accessibility.  Art House Productions presents original theater, events, visual arts, adult and youth theater classes, and the citywide arts festival, JC Fridays.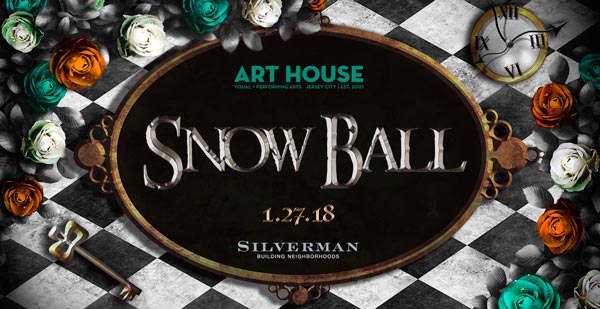 originally published: 2017-12-18 00:00:00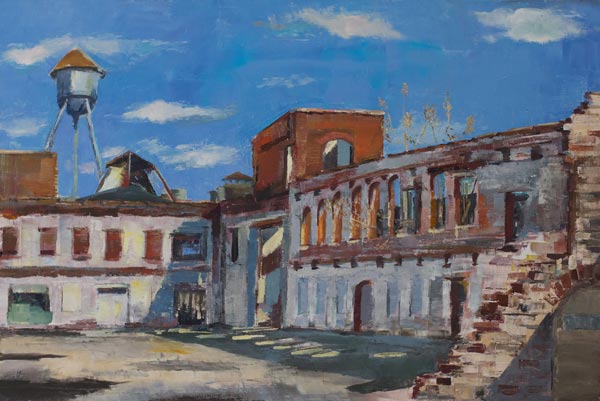 Rider University Art Gallery features works by Suzanne Dinger
(LAWRENCEVILLE, NJ) -- The Rider University Art Gallery will present an exhibit of works by alumna Suzanne Dinger, from Thursday, March 1 through Sunday, April 15. In addition to earning a bachelor's degree from Rider, Dinger received a master's degree in Fine Arts from the Pennsylvania Academy of Fine Arts in Philadelphia. An adjunct member of Rider's faculty, she says, "I'm really excited to have this opportunity to show my work, especially at Rider. I have students that I've taught over the last four years, and fellow faculty members coming. It's an honor to share my work with them and with the school."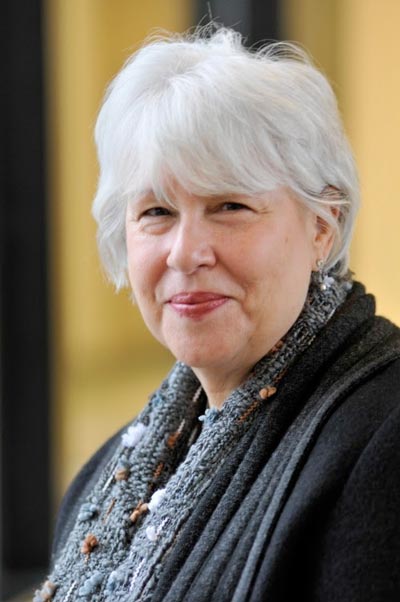 Newark Arts to Celebrate Ellen Lambert: A Champion for Diversity, Philanthropy and The Arts
(NEWARK, NJ) -- Newark Arts will celebrate the outstanding life and career of Ellen Lambert, recently retired Chief Diversity Officer of PSEG, President of PSEG Foundation and Senior Director of Corporate Citizenship and Culture on April 11, 2017 at 15 Washington Street, Newark, NJ.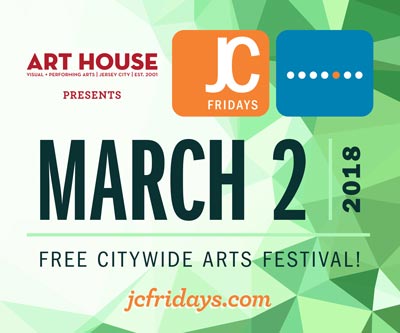 Art House Kicks Off The Spring With A City-Wide, All-Day Celebration of Art & Culture in Jersey City
(JERSEY CITY, NJ) -- Spring is on the way, and Art House's JC Fridays will kick off the season with 20 exciting visual and performing arts events! Come out and celebrate with this city-wide festival on Friday, March 2nd, 2018. Restaurants, galleries, stores, and event spaces throughout Jersey City will showcase a variety of art-related happenings including visual exhibitions, live music, performance acts, educational demonstrations, and more. All events are free and open to the public.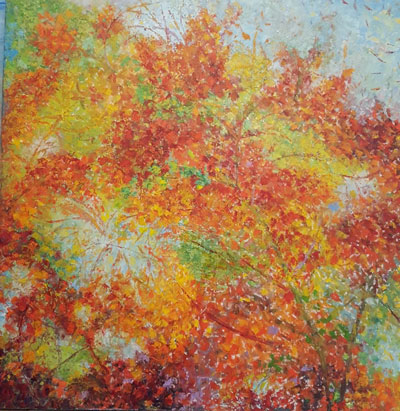 The Ceres Gallery To Host "The Sky's The Limit: Paintings By Marsha Heller"
Leonia artist Marsha Heller has been selected to show her work at the Ceres Gallery, the first gallery in New York City devoted to showcasing and promoting the work of women artists.   Her work will be shown in the solo exhibition, The Sky's The Limit: Paintings by Marsha Heller, from February 27 to March 24, 2018.