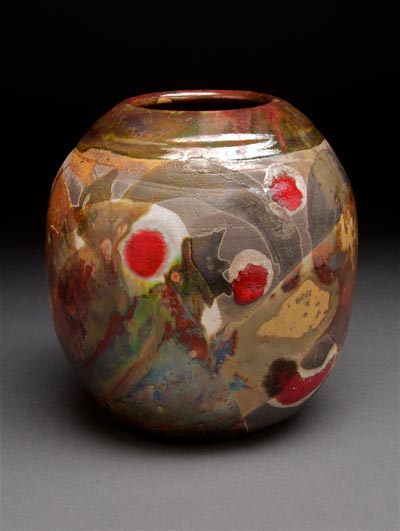 (BRANCHBURG, NJ) -- Raritan Valley Community College's (RVCC) Visual and Performing Arts Department will present its annual Holiday Art Show and Sale, December 4-8. The show will be held in the Art Gallery (lower level, College Center) at RVCC's Branchburg campus. Gallery hours for the sale are December 4-7, noon-8:00pm, and December 8, noon-6:00pm.
The exhibition and sale will feature a varied display of work created by RVCC's ceramics students, instructors and several alumni. The ceramic work ranges from low-fire smoked and Raku vessels to high-fire functional and sculptural pieces in porcelain and stoneware. Other show highlights include artist greeting cards by Darren McManus, artwork by Phil Smith, knitwear by Stephanie Beauchamp, and jewelry by Nancy Zarbock.
Refreshments will be served at the noon opening on Monday, December 4. For further information, contact Ann Tsubota at 908-526-1200, ext. 8373.
Raritan Valley Community College's main campus is located at 118 Lamington Road in Branchburg, NJ. Serving Somerset and Hunterdon County residents for close to 50 years, RVCC is an educational and cultural center that is nationally recognized for its innovative programming, service to the community and environmental leadership. The College offers more than 90 associate degrees and certificates, as well as career training, professional development, and adult and youth personal enrichment courses. The College also has a performing arts center and planetarium.
RVCC is committed to offering a quality and affordable education through effective teaching, liaisons with the community's businesses, and state-of-the-art technology. For further information, visit www.raritanval.edu.
IMAGE: Raku Vase, raku, by Ann Tsubota, 2016
---
originally published: 2017-11-20 00:00:00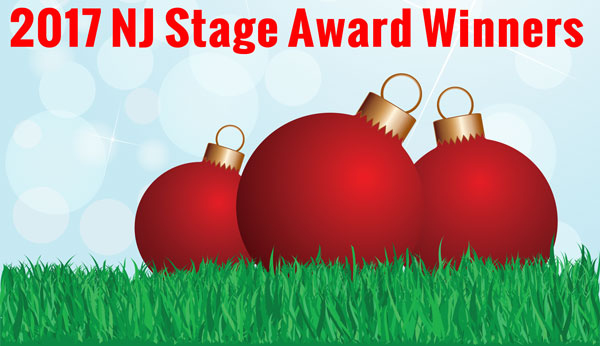 2017 NJ Stage Award Winners!
The NJ Stage Awards were create to promote places to experience the arts throughout the state. Initial voting takes place October 1-14 when the public gets the chance to vote on the full list of nominees. From there we tally the votes and create 10 finalists per category, based on a mix of the public vote and NJ Stage staff picks.  The public then votes on the finalists for the final 2 weeks of October.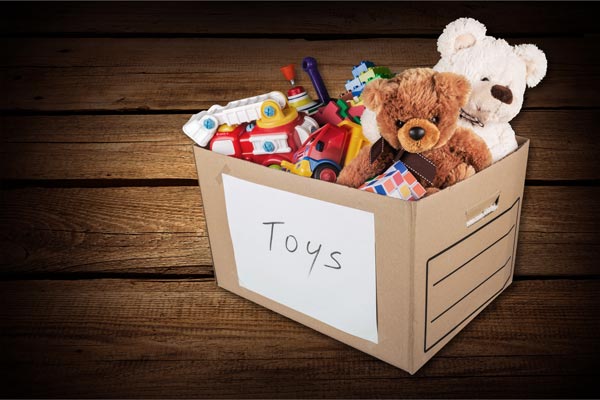 Arts Marketing Tips: Promoting Benefits
The holiday season helps bring out the best in people.  For arts organizations and artists, this often means taking part in benefits.  Whether it is helping to raise money or food for the local food bank, collecting blankets or clothing for the homeless, toys for tots, or bringing attention to a blood drive,  art is an excellent way to bring attention to a cause.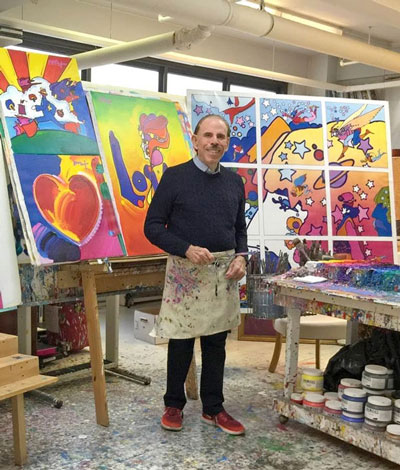 Peter Max: A Life In Art
When honoring iconic, global artists, no other humanitarian spirit, career or artistic expression emulates Peter Max. For the past six decades, Max has been part of the fabric of American pop culture, spreading peace, love and his universally recognized art across generations, cultures and eras. His work was and is for all - a democratization of art.  In October, Max celebrated his milestone 80th birthday, making him one of the last living pop artists of this generation.




Arts Unbound
The year was 2000 and Catherine Lazen was inspired to create an art school which would champion people with disabilities.  Fittingly, Lazen named it Arts Unbound.   Seventeen years later the nonprofit, located in Orange, New Jersey, is providing professional fine arts education, vocational assistance and a gallery exhibition space to 200-300 artists annually, thereby  challenging the stigma and lack of viable employment opportunities that all too often are associated with their constituency.