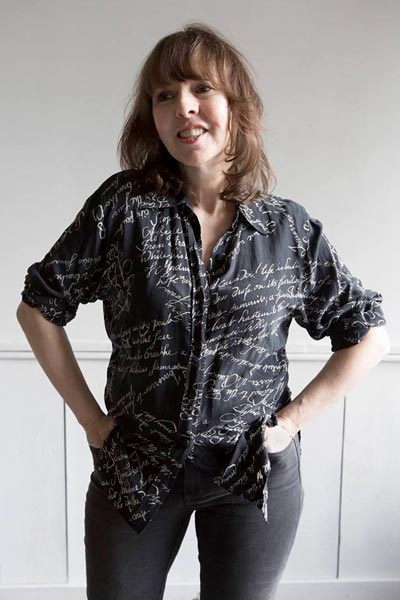 (ASBURY PARK, NJ) -- Singer-songwriter Amy Rigby will perform at The Saint in Asbury Park on Wednesday, March 14 shortly before heading out to the UK for a series of dates. Rigby has made a life out of writing and singing about life. With bands Last Roundup and the Shams in eighties NYC East Village to her solo debut Diary Of A Mod Housewife out of nineties Williamsburg; through a songwriting career in 2000s Nashville and during the past decade with duo partner Wreckless Eric, she's released records on visionary independent labels Rounder, Matador, Signature Sounds and reborn Stiff Records as well as her and Eric's own Southern Domestic Recordings. 
The Old Guys, her first solo album in a dozen years, measures the weight of heroes, home; family, friends and time. Philip Roth and Bob Dylan, CD/cassette players, touring, the wisdom of age and Walter White, groupies, Robert Altman, egg creams and mentors are paid tribute. Twelve songs written by Amy and recorded by Wreckless Eric in upstate New York, The Old Guys is the sound of a good girl grown up, never giving up.
The New York Times said, "Her whimsical, often autobiographical songs are masterful. Funny and enticing, she is up there with the likes of Paul Simon and Randy Newman." The Village Voice wrote, "Rigby combines formidable aural craftsmanship with blunt, self-deprecating honesty."
The Saint is located at 601 Main Street in Asbury Park, New Jersey.
---
originally published: 2018-02-14 00:00:00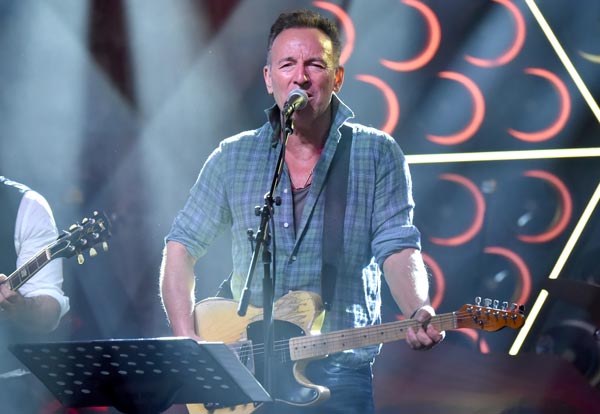 Bruce Springsteen Jams At The Official Reopening Of Asbury Lanes
(ASBURY PARK, NJ) -- It's often been said that venues in Asbury Park do not truly exist until Bruce Springsteen drops by.  Having him spotted at a venue puts it on one level and having him play there puts it on an even higher level.  The newly renovated Asbury Lanes wasted no time to reach the higher echelon by inviting him to be a special guest at the venue's offical reopening on June 18th.  The night's lineup was already stacked with Portugal. The Man and Tangiers Blues Band.  But, as many expected, Springsteen wasn't listed as a special guest just to make an appearance - he was there to play.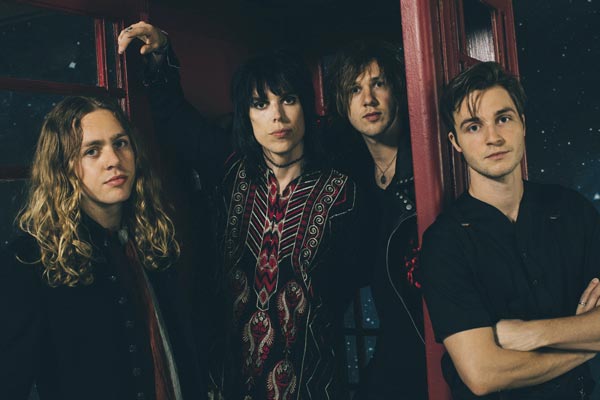 The Struts To Open For Foo Fighters At BB&T Pavilion In Camden
(CAMDEN, NJ) -- Acclaimed UK rock band The Struts will open for the Foo Fighters on their national tour this summer, which comes to the BB&T Pavillion in Camden on July 7th at 7:30pm. The band's new single, "Body Talks," was just released in June.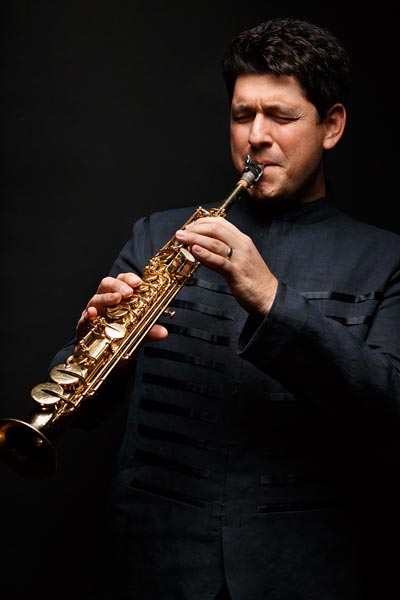 Danny Bacher and his All-Star Band To Perform at The Bickford Theatre
(MORRISTOWN, NJ) -- The Bickford Theatre at the Morris Museum presents Danny Bacher and his All-Star Band in concert on Thursday, July 12, as part of the popular Summer JazzFest. The show, "Accentuate the Positive," draws on tunes from his soon-to-be-released "Still Happy" CD as well as his exciting salute to Louis Armstrong, Louis Jordan and Louis Prima from his best-selling debut CD. Danny will also premiere several new arrangements including a tribute to the great Johnny Mercer.




Ocean Grove's Summer Stars Classical Series Presents Imperial Brass
(OCEAN GROVE, NJ) -- Ocean Grove's ever-popular "Summer Stars Classical Series" kicks off on Thursday, July 5 with the renowned Imperial Brass, the NJ-based 28-piece brass ensemble founded in 1991 by Rutgers University alumni. Imperial Bras performs at 7:30 pm in the Great Auditorium located at Pilgrim and Ocean Pathways in Ocean Grove, NJ. Tickets are $17.00 (plus applicable fees).