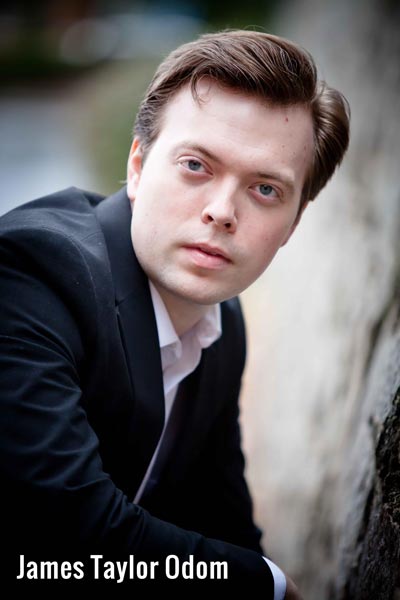 (NEW BRUNSWICK, NJ) -- The National Tour of the Tony® Award-winner for Best Musical, A Gentleman's Guide to Love & Murder, produced by NETworks Presentations, announced full casting for the premiere New Brunswick engagement at State Theatre New Jersey on Friday, April 6 and Saturday, April 7, 2018. James Taylor Odom will play the role of the eight D'Ysquith heirs and Blake Price will portray the role of Monty Navarro. Tickets range from $35-$98.
Gentleman's Guide tells the uproarious story of Monty Navarro, a distant heir to a family fortune who sets out to jump the line of succession, by any means necessary. All the while, he's got to juggle his mistress (she's after more than just love), his fiancée (she's his cousin but who's keeping track?), and the constant threat of landing behind bars! Of course, it will all be worth it if he can slay his way to his inheritance… and be done in time for tea.
One of Broadway's most celebrated musicals, Gentleman's Guide received ten 2014 Tony® Award nominations, winning four awards: Best Musical, Direction of a Musical, Book of a Musical, and Best Costume Design. In addition, it won the Best Musical prizes from the Drama League, Drama Desk, and Outer Critics Circle, and received a 2015 Grammy® Award nomination for Best Musical Show Album.
The production will also feature Colleen McLaughlin (Sibella Hallward) and Erin McIntyre (Phoebe D'Ysquith). The tour also includes Timothy Aaron Cooper, Ashton Michael Corey, Mia Fitzgibbon, Colleen Gallagher, Briana Gantsweg, Kristen Kane, Tyler Lenhart, Conor McGiffin, Ryne Nardecchia, and Rosie Webber.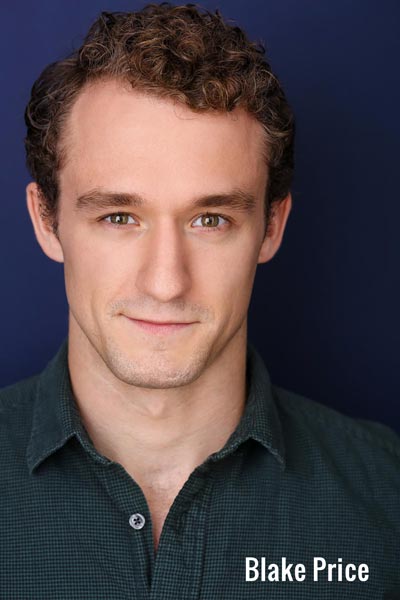 A Gentleman's Guide to Love & Murder features a book and lyrics by Robert L. Freedman and music and lyrics by Steven Lutvak. The creative team for this production includes direction and choreography by Peggy Hickey (Anastasia), based on Broadway's original Tony Award®-winning direction by Darko Tresnjak (Anastasia), and her own original choreography. The design and production team is comprised of two-time Tony Award® nominee Alexander Dodge, scenic design (Anastasia, The Hunchback of Notre Dame); Tony Award®-winning Linda Cho, costume design (Anastasia); Adam Cates, Associate Director and Choreographer (Anastasia); Philip S. Rosenberg, lighting design (The Elephant Man, It's Only a Play); four-time Tony Award®-nominated Dan Moses Schreier, sound Design (Into the Woods, American Psycho); Aaron Rhyne, and Jason Styres, CSA, casting. Original orchestrations are by Jonathan Tunick and Vocal Arrangements are by Dianne Adams McDowell and Steven Lutvak. Paul Staroba serves as Music Supervisor.
---
The article continues after this ad
---
---
Gentleman's Guide received critical acclaim on Broadway, where The New York Times raved "Gentleman's Guide will LIFT THE HEARTS of all those who've been pining for what sometimes seems A LOST ART FORM." The Hollywood Reporter enthused Gentleman's Guide "Restores our faith in musical comedy!" and Time Magazine said "Just as I was about to give up on musicals, along comes A Gentleman's Guide to Love and Murder!"
STATE THEATRE NEW JERSEY is located at 15 Livingston Ave in New Brunswick, New Jersey.
originally published: 2017-09-18 00:00:00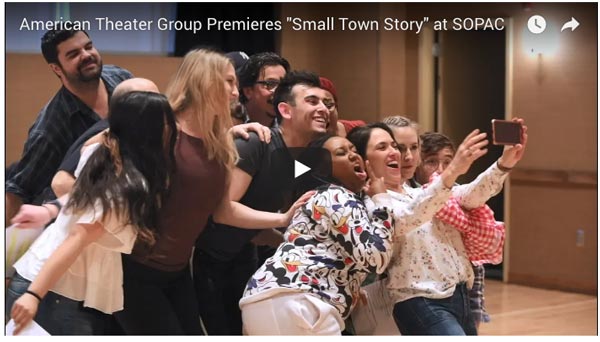 American Theater Group's "Small Town Story" Premieres at SOPAC
Can the power of theatre convince a small town to overcome its prejudices? That's what's at the heart of "Small Town Story," American Theater Group's new musical based on actual events. Making its premiere at South Orange Performing Arts Center Thursday, May 31 through Sunday, June 10, this show explores the power of theatre, the inherent dangers of silence and the potential of young people to change the world. Join Jesse and Dave at rehearsal and find out more from the team behind this meaningful show.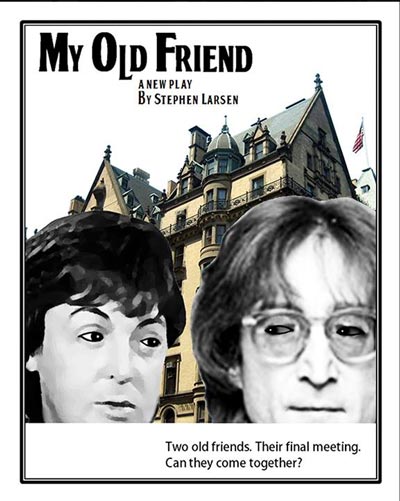 An Interview With Stephen Larsen About "My Old Friend" - The Final Meeting of John Lennon and Paul McCartney
(HOLMDEL, NJ) -- The Holmdel Theatre Company will present a reading of Stephen Larsen's play My Old Friend on Monday, June 4th at 7:00pm. The play is about a little-known final meeting of John Lennon and Paul McCartney.   This is the first public reading of the play. Admission is free and coffee is served.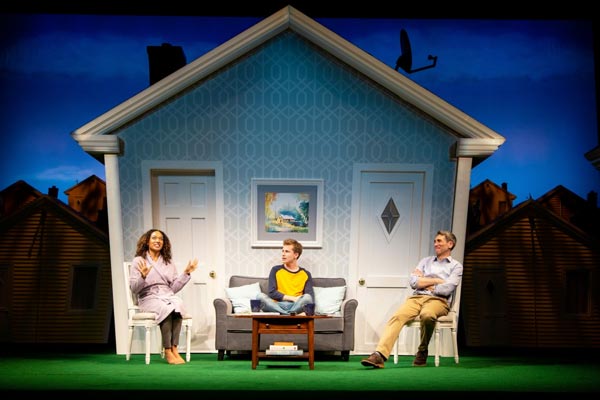 Good Friends Bring "Turning Off The Morning News" To The Stage
Mark Twain once observed, "The secret source of humor itself is not joy but sorrow." One of America's funniest playwrights, Christopher Durang, is proof. His plays are absurd, comical, and, almost always, very dark.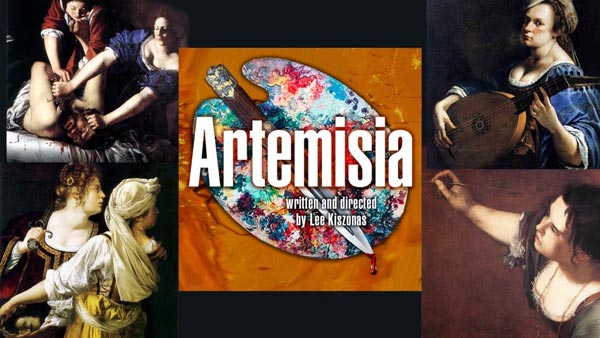 Who In The World Is Artemisia Gentileschi?
You know of Michelangelo, Da Vinci, Van Gough and Picasso. And, if you've ever been to elementary school, you've probably been taught about Georgia O'Keeffe. But what about Artemisia Gentileschi?