---
Have you seen our monthly magazine? It's available for free at NJArtsMag.com
---
Nai-Ni Chen Dance Company Celebrates the Year of the Rooster
By Jesse & Dave, JerseyArts.com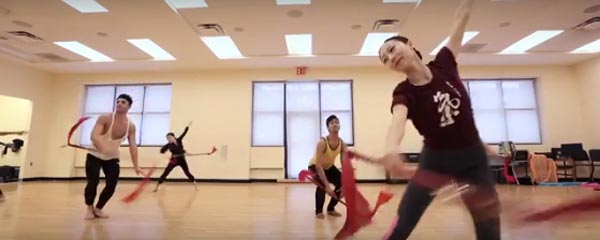 A taste of China, right here in New Jersey. The Nai-Ni Chen Dance Company brings the sights and sounds of China's Spring Festival to the New Jersey Performing Arts Center in Newark with "The Year of the Rooster." Featuring dancing lions and beautiful Chinese music and costumes, the show offers an immersive cultural experience. Join Jesse and Dave at rehearsal to find out more from the dancers and acrobats about this vibrant production celebrating the Spring Festival.
Nai-Ni Chen Dance Company will perform "Year of the Rooster" Saturday & Sunday, January 28 & 29 at 2:00 p.m. in the Victoria Theater of NJPAC. For tickets and more information about demonstrations and fun activities staged in the lobby before the performance, visit NJPAC's website.
---
About the author: Jesse is a digital content producer living in New York. His work has been seen in Entertainment Weekly, People, The New York Times, Broadway.com, and 92nd Street Y. He is also the editor and founder of Stage Rush. Jesse is also a chicken fried steak connoisseur and loves a good roller coaster. | Dave Tavani is a freelance video story teller and photographer. In addition to contributing to Jersey Arts, Dave works mainly for nonprofit and arts organizations in the Philadelphia area. His recent clients include Visit Philadelphia, The Pew Center for Arts and Heritage, McCarter Theatre Center, Philadelphia Magazine, The Food Trust, Association for Public Art, and the John S. and James L. Knight Foundation. He lives in Philadelphia with his wife and basset hound.


Content provided by

Discover Jersey Arts

, a project of the ArtPride New Jersey Foundation and New Jersey State Council on the Arts.



---
originally published: 2017-01-19 00:00:00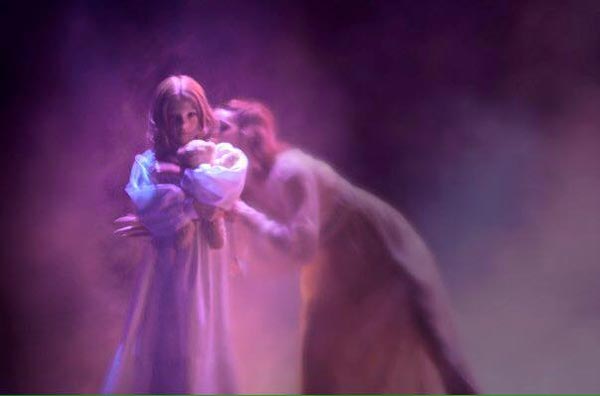 Roxey Ballet Presents "Dracula"
Roxey Ballet kicks off its 21st season with its dance adaptation of Bram Stoker's "Dracula". Roxey Ballet's "Dracula" interprets Stoker's famed horror story through a complete sensory experience of movement, music and spoken word with pyrotechnic, sound and lighting effects. Showcasing 14 professional dancers, the performances take place in the intimate, 72-seat Canal Studio Theater in Lambertville.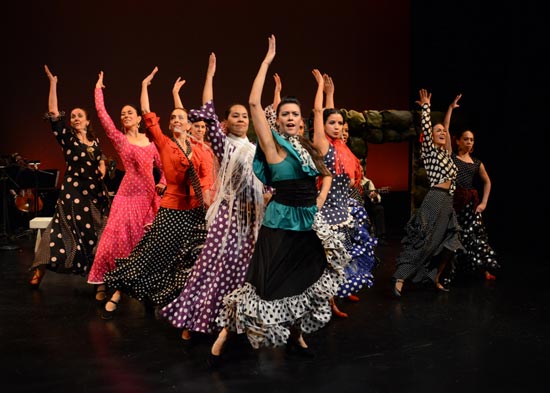 Alborada Spanish Dance Theatre Celebrates 20 Years
Celebrate the past, present and future of the widely acclaimed Alborada Spanish Dance Theatre on Friday, September 25 at 7:30pm for a special anniversary production "20 Years of Flamenco and Spanish Dance in New Jersey", at Crossroads Theatre (located at 7 Livingston Avenue, New Brunswick, NJ). Tickets are $30 VIP/Front Row Seating; $25 General seating and $18 Seniors/Students. Order tickets on-line at http://alborada.bpt.me or call 800-838-3006. For more information AlboradaDance.org.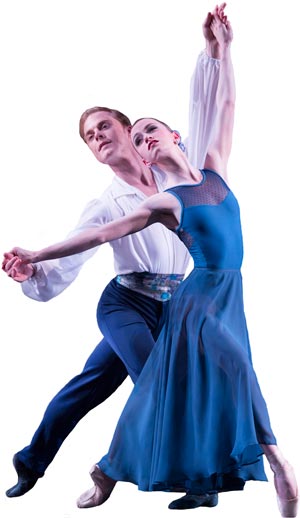 Inside American Repertory Ballet's 2015-2016 Season
The upcoming season for American Repertory Ballet (ARB) includes performances throughout New Jersey and New York City. The 2015-2016 season will kick off on September 24 at Rider University Bart Luedeke Center with an open rehearsal and State of the Art Address, celebrating five years of Artistic Director Douglas Martin's artistic leadership.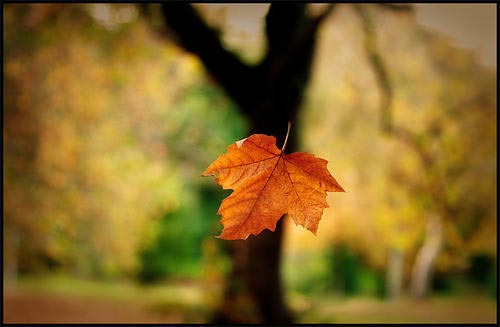 Roxey Ballet Presents Fall
"Fall," a world premier dance/music collaboration, celebrates the 20th Anniversary Season of Roxey Ballet. Choreographed for Roxey Ballet company members by Founder and Artistic Director Mark Roxey, with a newly-commissioned score by composer Robert Maggio, "Fall" also features video art and live music performed by violinist Ruotao Mao and cellist Thomas Kraines. Inspired by the story "The Fall of Freddie the Leaf" by best-selling author Leo Buscaglia, "Fall" examines the natural, interconnected circle of life through an exploration of music and movement.



EVENT CALENDAR
Monday, Feb 19, 2018
---
Add your events to the calendar for free,
Click here
Sorry, no events listed for today.
Here are some upcoming events.
---
2018-02-20
Count Basie Theatre @ 7:30pm
Red Bank
---
2018-02-25
Pollak Theatre @ Monmouth University @ 4:00pm
West Long Branch
---
2018-03-01
Mayo Performing Arts Center (MPAC) @ 7:30pm
Morristown