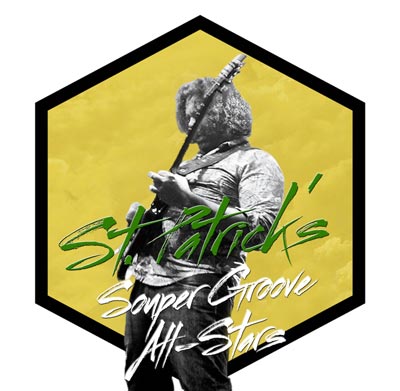 (ASBURY PARK, NJ) -- Fresh off a headlining slot at the Stone Pony, Turtle Soup and the Souper Groove All-Stars are planning a FREE 4+ hour show immediately following the St. Patrick's Day Parade at House of Independents on Cookman Avenue on March 13 at 2:00pm. Led by music producer Jeff "Mudd" Mahajan, Turtle Soup and the Souper Groove All-Stars are known for keeping the hits coming non-stop, but also jamming out originals as well, which helps keep their sound fresh and distinct from any other band.
"Since it's St. Patrick's Day party, we're going to throw a nod to one of my favorite Irish soul bands, The Commitments," said Mahajan. "The setlist that we have planned goes from soul to funk to rock, and every song is just as good as the other. The cast is really stunning, with artists like Constantine Maroulis, Kenny Simmons, Audrey Kate-Geiger, Angel Eduardo, Mike Montrey, Randy Preston, Dave Brumberg, Andy Feldman, Waiting on Mongo, DAB5, and many more. We have over 30 musicians and singers ready to perform all day."   
Their first show of the year was to a near-capacity crowd at House of Independents and included songs from Rolling Stones, Phish, Bruce Springsteen, Lettuce, Stevie Wonder,Turtle Soup, Tony Tedesco and more. Local legends Eric Safka (Matt O'Ree Band), Sandy Mack (Dead On Live) jammed with up-and-coming stars such as Nik Greeley and Karlee Bloom. One of the many memorable moments was when Ron Santee (The Battery Electric) sang "Freebird" as Mahajan (Turtle Soup) took the rousing guitar solo from on top of the drum risers.
Souper Groove All-Stars lineups have included members and former members of: Steely Dan, James Brown, The Pretenders, Blondie, Steve Vai, Joe Cocker, Screaming Headless Torsos, RAQ, Kung Fu, Splintered Sunlight, Juggling Suns, Solar Circus, Turtle Soup, Dead On Live, Mack & Friends, The Brummy Brothers, Natural Breakdown, Karmic Juggernaut, Remember Jones, UFOTOFU, DAB5, Tony Tedesco & Full Fathom 5, The Union, Downstream, Waiting on Mongo, and many more.
The Souper Groove All-Stars next performance is a free show on Sunday, March 13 at House of Independents in Asbury Park starting at 2:00pm.
---
originally published: 2016-02-29 08:08:19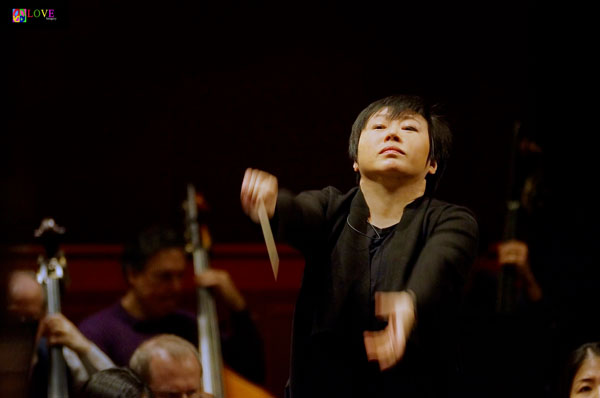 Music Speaks! The NJSO and Conductor Xian Zhang Announce their 2018–19 Season
"Music Speaks" is the theme for the New Jersey Symphony Orchestra's upcoming 2018–19 season, announced by conductor and music director Xian Zhang during a special day-long program held for NJSO donors and members of the media on Friday, January 26, 2016 at NJPAC in Newark.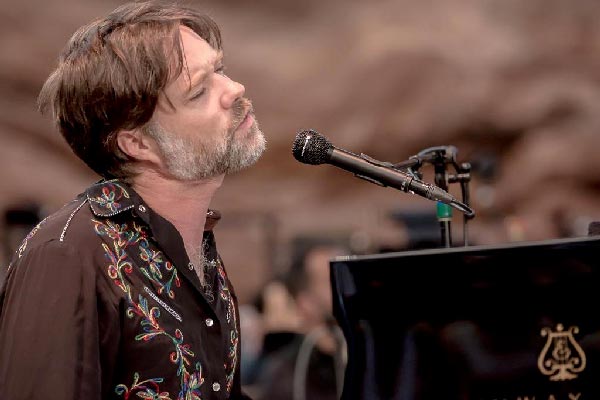 Rufus Wainwright To Appear At BergenPAC For 20th Anniversary of Career
Rufus Wainwright has seen a lot in his wildly eclectic and colorful music career the last few decades — but never what happened last month in Minneapolis.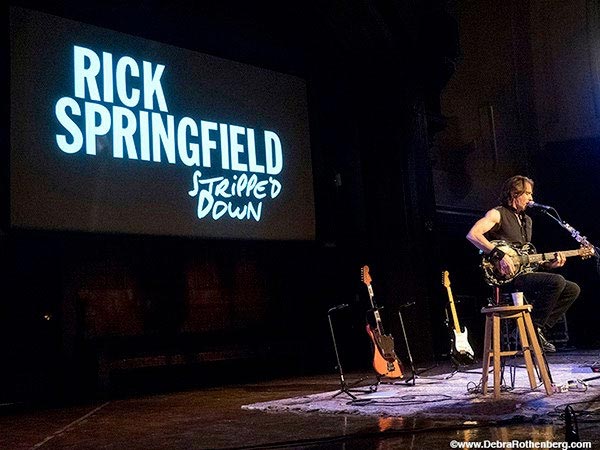 Rick Springfield Gets "Stripped Down" In Morristown
No matter how many hits he's had throughout his career, Rick Springfield will always be associated with the '80s – a period in which he portrayed Dr. Noah Drake on the hit soap opera, "General Hospital," while topping the charts with "Jessie's Girl." But that's only part of his story.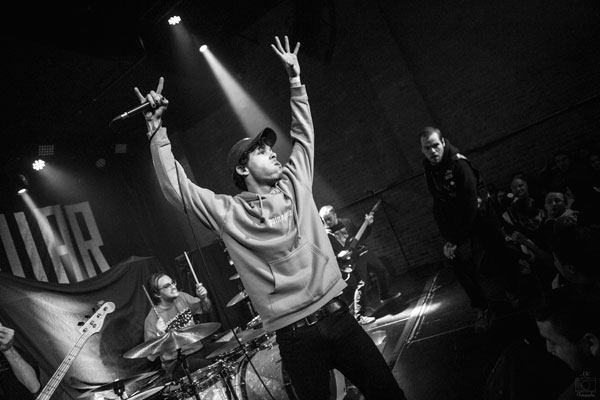 Photos from House of Independents Show With Wage War, Oceans Ate Alaska, Gideon, Loathe, and Varials
(ASBURY PARK, NJ) -- On December 10, the House of Independents in Asbury Park had a metal night featuring Wage War, Oceans Ate Alaska, Gideon, Loathe, and Varials.  Photographer Alex Collins was on hand to take some shots.