(BOONTON, NJ) -- The New Jersey Highlands Coalition is sponsoring a juried Art and Photography Exhibit in conjunction with its third annual Highlands Festival at Waterloo-an environmental festival celebrating the local food, music, arts, history, cultural and natural resources of the New Jersey Highlands to be held at Waterloo Village in Byram Township on September 19 and 20.  All 2D work (paintings, drawings, pastels, watercolors, photography, etc.) will be considered as long as it features the landscapes, flora, fauna, natural or cultural resources of the New Jersey Highlands.  Some 3 dimensional work will also be considered (see website for more details).
All artists over 18 years of age, regardless of experience are invited to enter.  Winning artists and a selection of finalists will have their work featured in a special exhibit at the Morris Museum in Morristown, NJ, to be held this Fall in conjunction with the Highlands Festival.  All finalists' work will be featured on digital display at the Festival in addition to the Festival's website and social media sites.  Curated by New Jersey photographer Dwight Hiscano, juried by a panel of prominent local artists, and judged by Angela Sergonis-Melchion, associate curator for the Morris Museum, the exhibit, and the display at the Festival offers artists an opportunity to reach a much wider audience than in past exhibits.  Additional prizes will include gift certificates for framing, art supplies and outdoor equipment.  For more information, visit the "Activities" page on the Festival website: www.highlandsfestivalatwaterloo.org.  
Initial digital entries must be received by midnight, September 8, 2015.  Please visit http://highlandsfestivalatwaterloo.org/activities for submission guidelines.
Upon notification, winners' work must be delivered, ready to hang, to the Morris Museum between September 21 and September 24, and picked up between November 30 and December 2.
About the Morris Museum
---
The article continues after this ad
---
---
Founded in 1913, the Morris Museum is an award-winning, community-based arts and cultural institution which serves the public through high caliber exhibitions in the arts, sciences and humanities.  The Museum also offers educational programs, family events, and is home to the Bickford Theatre and its wide range of performing arts offerings.  For more information, visit www.morrismuseum.org.
originally published: 2015-08-12 14:31:06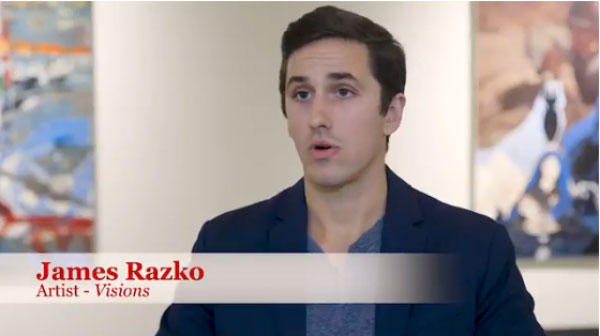 James Razko: Visions
In "James Razko: Visions," on view through March 28 at the Stockton University Art Gallery, Iraq veteran and Stockton alumnus James Razko recounts and reimagines his experiences of combat through his paintings.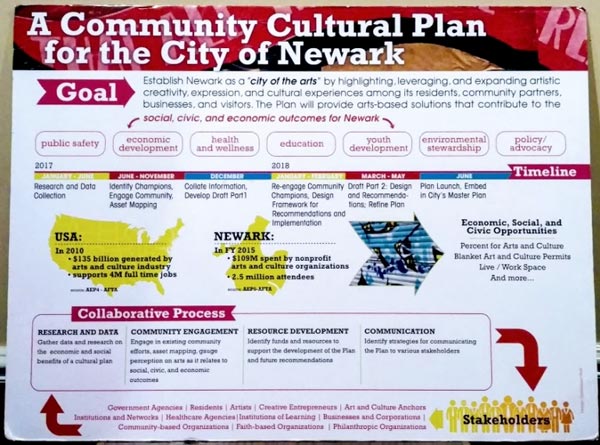 Making Newark A City Of The Arts
If you recall, back in January, I reported on Newark's community info session for the conversion of a long dormant bank building on South Ward's Clinton Ave. into an artist's housing and creative community center. That session, and the details shared, is just one of the multi-pronged efforts Brick City is making to revitalize every ward in Newark, not just the downtown area. It's also a part of Newark's efforts to brand itself as a "city of the arts."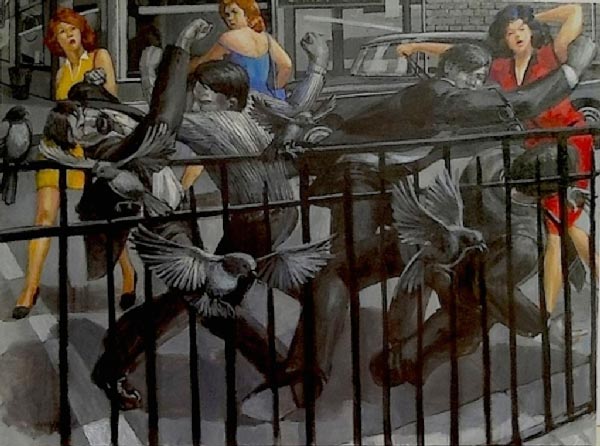 "Heroes of Comic Art" At The Arts Council of Princeton
Looking at the paintings of Charles David Viera, one wouldn't guess that he's a life-long comic book buff, but a new exhibit he curated for the Arts Council of Princeton is shining a light on the genesis of the medium.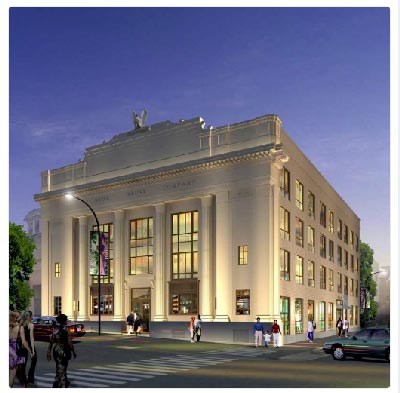 An Anchor For Artists: The Nina Simone House
Is Newark on the verge of developing its first artists' housing co-op? That was the $64,000 question asked at the community meeting for the future Nina Simone House in Brick City's South Ward neighborhood held on January 10. Spearheaded by the Mayor's office along with the Newark Community Economic Development Corporation (NCEDC), the efforts to renovate the abandoned Clinton Trust bank building into a space residents could be proud of has been a long time coming.