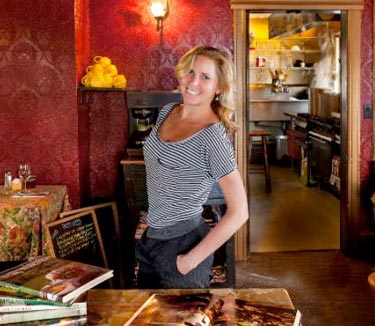 Belmar's 7th Annual Restaurant Tour will take place on Sunday, March 8th and this year's tour is dedicated to the life and legacy of Tracie Orsi, the beloved chef/owner of Ragin' Cajun who passed away last month after battling cancer. The restaurant tour runs from 11:30am until 4:30pm.
Taste your way through more than thirty restaurants, ranging from Jersey Shore standards The WindMill, Surf Taco and new-to-Belmar Federici's on 10th to sublime gourmet offerings from Brandl. Find a wide variety of ethnic tastes from 10th Avenue Burrito, Cielito Lindo, Ma's Italian Specialties, and La Dolce Vita. Enjoy right-off-the-dock fresh seafood from Mr. Shrimp or Klein's Waterside Cafe and sample the famous roast suckling pig at Jersey Shore BBQ. Got a taste for something sweet? Turnstile Café, Chill Bubble Tea, Sweet! and Sweet Tease will satisfy with fresh-roasted coffee, cozy teas, scones and muffins, and delightful cupcakes and chocolates.
Belmar's restaurateurs approach the tour as a way to launch the coming season. "We'll be sampling entree items from our new menu," said Barry Petersen of Stay Gold Café. Executive Chef Chris Brandl will be sampling dishes from all three Brandl eateries: a braised short rib sandwich with caramelized onions from the Brandl Boardwalk Cuisine food truck, a seasonal shake from Jake's Downtown, scheduled to open in the new Beach Haus, and a gourmet specialty from the eponymous Brandl. "We look forward to this event every year because it gives all the eateries in town an opportunity to put their best food forward."
Free shuttles will be circulating Belmar throughout the day, with stops centering from the Belmar Plaza parking lot, site of Belmar's NJ TRANSIT station. Tickets are only $30 in advance and available at Brandl or 10th Avenue Burrito in Belmar Plaza or at Mr. Shrimp, located at 16th Ave. and Rt. 71, or purchase tickets online at www.visitbelmarnj.com. Tickets are $35 on day of the event and available at Brandl restaurant. The Belmar Restaurant Tour is presented by the Belmar Tourism Commission. For more information, call 732-681-3700.