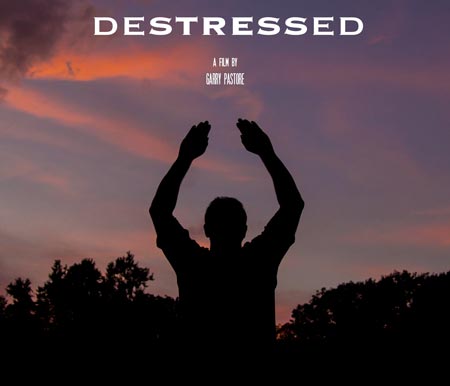 (ATLANTIC CITY, NJ) -- Garry Pastore's feature length docu-dramady "Destressed" will have its US premiere at the Garden State Film Festival on Saturday, April 5th at 3pm. The film will be screened in the Xanadu Theater at Trump Taj Mahal. The film tells the story of a man whose stress levels place him in the hospital in grave condition. After much soul searching and another chance at life he embarks on an amazing and sometimes hilarious journey to search for his zen. He realizes that helping others is the true key to unlocking the secrets about stress management.
Pastore, founder of Willowcreek Entertainment, is the director and producer of the film. He has previously won 6 awards combined in the Best Director category and Best Picture category for the film "Waiting For... Budd" -- his 2009/2010 directorial debut. Pastore has since been nominated for a 2012 SAG Award for his contributions to the mega hit "The Dark Knight Rises" and has been the recipient of the ensemble Emmy Award for his work on the hit show 30 Rock.
"Destressed" was recently screened to test audiences in The Netherlands and Belgium and the exuberant reactions to the film were overwhelming for a US film debut. A haunting and magnetic score from the Top 40 band, Edison's Children coupled with spellbinding cinematography by award winning cameraman Fokke Baarssen of The Netherlands 'blend together in this breathtaking confluence of cinematic magic'.
For more information about the film, Please visit http://www.destressedfilm.com