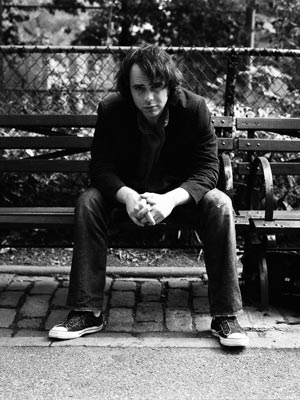 For the seventh consecutive year, BlowUpRadio.com is bringing together some of the best indie musicians for Banding Together: A Benefit For The Spondylitis Association of America. It will take place October 18-20, 2013.
This year the benefit will be a three stage virtual festival with different bands performing live on BlowUpRadio.com, ThePenguinRocks.com, and 40FootHoleStudio.com.
With over 50 bands performing throughout the weekend, there will be something for everyone.
Artists scheduled to perform during Banding Together include:
The Accelerators, Accidental Seabirds, Bloke Joke, The Break Evens, Brett Fuentes, Brett Harris, Brian Colburn, Bruce Tunkel, Catherine Wacha, Christian Beach, Colie Brice, Craig Greenberg, The Cucumbers, Deirdre Forrest, Diego Allesandro & Lot 25, Ed Tang, The Everymen, The Extras Inc., Fairmont, The Grahams, Greg D, Howlin' Brothers, J Orellana (Erase:Rewind), Jack Brag, Jason Didner, Jason The First, Jim Testa, Joe Canzano, Joe Miller, John Raido, John Rango, Jon Caspi & The First Gun, Jonathan Andrew, Joshua Bicknell, Joshua Van Ness, Kagero, Keith Monacchio, Little Dipper, Matt Colligan, Michael Brett, Mkey Arto, O'Neill & Martin, Pat & Skiz Of Sir Dove, Pat Veil, Paul Rosevear, The Porchistas, Quincy Mumford, Raving Knaves, Resurrextion, Scruff Cardinale, September's Ghost, Snowball 37, Son Of Dov, Sunburst Carrier, Thomas Johnston, Tony Tedesco, Wag, Williamsboy, Zach Moyle (Lost In Society), Zak Smith, Zigman Bird...with more to be announced shortly.
(artists performing are subject to change)
During the course of Banding Together, listeners will be encouraged to donate money via a secure on-line section of the Spondylitis Association Of America's website.
Everybody donating during the webathon will receive a free digital download of an exclusive collection of songs from many of the bands performing. A complete track listing will be available in early October on http://www.BlowupRadio.com
The Spondylitis Association Of America (SAA) is a non-profit organization that was the first and remains the largest resource for people affected by spondylitis. Through their efforts, they help advance education, research and treatment for ankylosing spondylitis (AS) and related diseases. More than 85,000 people per month visit SAA's interactive website to access over 1,700 pages of up-to-date content for information and support. For 30 years' SAA has dedicated all of its resources to help improve the lives of people coping with spondylitis.
"This is a very personal benefit for me as my wife, Naomi, suffers from ankylosing spondylitis (AS).", says Lazlo, the founder of BlowUpRadio.com and the organizer of Banding Together, "I have seen the debilitating effects of this disease and the chronic pain and discomfort it causes. This benefit is the least I can do to help my wife, and over a million others who suffer from AS."
"I am very excited that this year in association with ThePenguinRocks.com, and 40FootHoleStudio.com, we can turn this into a real virtual festival with three stages of continual live performances all weekend."
The complete schedule will be announced in early October.
For more information on Banding Together go to http://www.BlowupRadio.com
For More information on the Spondylitis Association Of America go to http://www.spondylitis.org