originally published: 10/08/2020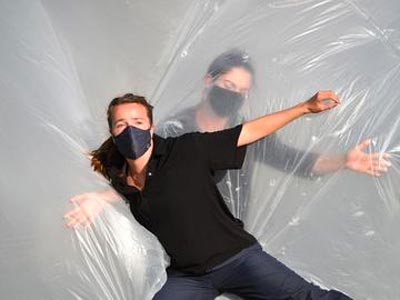 (MONTCLAIR, NJ) -- Celebrating The Year of the Woman in 2020 was overshadowed by the economic and social upheaval of the COVID-19 pandemic, Anti-Racism Movements, and political discord.  Instead of celebrating female achievements, 2020 has brought us face-to-face with deep emotions and great disappointments. The Moving Architects have chosen to channel these emotions into a narrative of empowerment, resiliency, grieving, and of finding meaning in the dissonance through the new collaborative work An Afternoon with The Moving Architects: Jubilee & Knell. In the words of poet Emily Dickinson, both Jubilee (happiness) and Knell (sorrow) can be felt at the same time, as we do in this moment.
Join The Moving Architects for a live outdoor performance on October 24, 2020 at the beautiful grounds of Van Vleck Gardens in Montclair as we celebrate bringing the female representation to the forefront of dance for nearly 14 years. This event supports TMA's mission of producing new works, offering community classes, and providing platforms for dialogue and collaboration. The company will perform new work created virtually during the pandemic, alongside adjusted repertory work that removes partnering and keeps the dancers socially distanced. The performance begins at 2:00pm. In case of rain, the performance will take place on October 25 at 2:00pm.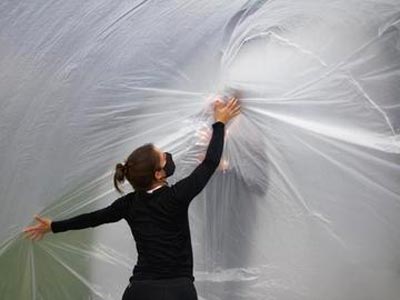 Costs: General Admission: $20 Student (18 and under): $10 Child (5 and under): Free.  Tickets are available for purchase online.
Van Vleck House & Gardens is located at 21 Van Vleck Street in Montclair, New Jersey. There is limited parking in lot and street parking is available. Pre-purchased tickets are required and will not be available at the event in order to ensure safety and provide information for contact tracing.
---
The article continues after this ad
---
---
Note: This is an outdoor event and masks are required. Chairs will be provided and socially distanced.  Tickets purchased together will have chairs pre-arranged to be seated together.  The grounds are available after the event for all to peruse and enjoy.
The Moving Architects, with Artistic Director Erin Carlislen Norton, visual artist collaborator gwen charles, and dancers Caitlin Bailey, Maggie Beutner, Ashley Peters, and Aria Roach, will perform three rigorous and powerful female-focused works.
Jubilee & Knell is a duet that pulls from the two memory states jubilee (happiness) and knell (sorrow) taken from the poet Emily Dickinson.  Exploring how these two memory states can be experienced simultaneously, Norton explores the exaggerated realities of the pandemic including isolation, social distancing, perceptions of time, connection, and forced self-reflection. Audience members will view performers dancing inside and outside giant milky blurred bubbles in moments of extreme physical exertion side-by-side with moments of intimacy and fragility, the bubbles visually representing how memory is accessed and experienced.  A work truly of our time, Jubilee & Knell has been created almost entirely in the virtual space.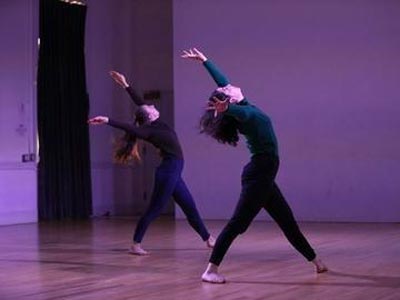 Performed by 3 women, Walled is an aggressively physicalized, fervent, and intricate trio dance work that examines through risky movement, intense partnering, 10-feet of stretchy white fabric, and a driving sound score the societal and psychological barriers found in the company's political and personal lives today.
The closing piece Together is an improvisationally-based dance work performed by the company with live music by Steven-Jon Billings and Tyler Gilmore of BlankFor.ms.  All of the performed works reveal Norton's choreographic interests of transgressing borders between dance, art, sound, and design.
Artistic Director Erin Carlisle Norton recieved a 2020 Choreographic Fellowship from the New Jersey State Council on the Arts and is the Executive Director of Dance New Jersey.  TMA has been presented regionally, nationally, and internationally through company performance and teaching tours as well as extensively in NYC/NJ metropolitan area.
PHOTOS:  Jubilee & Knell - photos by by Carolyn Herring courtesy Berrie Center at Ramapo College of NJ and Gwen Charles; "Walled" at Performance Mix Festival