originally published: 09/17/2020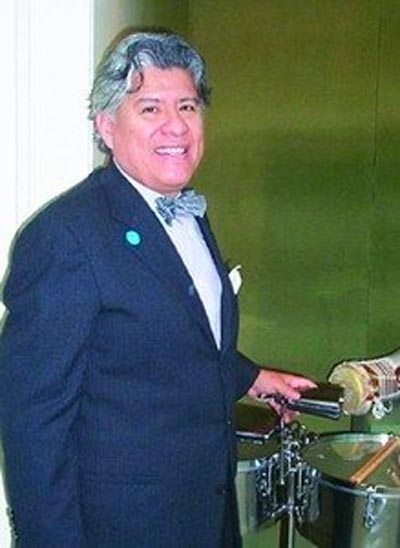 (WOODBRIDGE, NJ) -- Celebrate Hispanic Heritage Month with the Woodbridge Public Library virtually for an immersive musical experience as José Obando traces the history of the musical genre salsa on October 1 at 7:00pm. Salsa is an American musical genre amalgamated by "Nuyoricans," especially Puerto Ricans living in Spanish Harlem. Obando will discuss the formation of Spanish-Caribbean cultural and musical identity. He will also discuss how the mixing of European and African elements lead to the creation of Salsa. Not only will we learn the historical origins, Mr. Obando will also present the instruments that bring the genre to life during this interactive event,
Registration is required. Please register online or call 732-634-4450. This program is free and open to all. It will be presented on the Zoom platform. On the day before the program you will be sent the Zoom meeting information by email. Please note that if you are using Zoom on a tablet or smartphone you will need to download the Zoom app.
José Obando is one of the incorporators and the former executive director of the Salsa Museum located in Spanish Harlem. He resigned as executive director to establish the Lubona Corporation, an education consultancy. The Lubona Corporation develops and presents lectures about the development of Salsa. In addition to this Mr. Obando has consulted for the Department of Musical Instruments of The Metropolitan Museum of Art, the Julliard School, The Cathedral of St. Patrick, The Riverdale Country School, Grace Church School, Horace Mann School, The Apollo Theater, U.S. Naval Academy, Drew University's Theological School, etc.
The Woodbridge Main Library is located at 1 George Frederick Plaza in Woodbridge, New Jersey.
---