originally published: 08/17/2020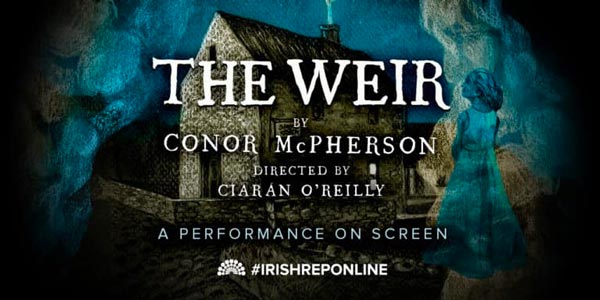 A few weeks ago, I watched a virtual performance of The Weir produced by the Irish Repertory Theatre. It still is resonating well in my thoughts because it was such a good experience. Watching this production made me feel like I had attended a new and effective method of presenting quality plays. Perhaps this reviewer said it best:



"The Weir is "by far the most impressive socially distanced theater webcast I have seen… Irish Rep is now way out in front of every other company in America when it comes to marrying technical innovation with artistic quality."


Terry Teachout – The Wall Street Journal
Joe Westerfield wrote this headline in Newsweek: Irish Rep's 'The Weir' Brings Another Dimension to Zoom Play Production.
That dimension transformed an already powerful play into something that might just survive after the drought of no live theater is over. In fact, this remarkable theater company ran this production with a new hashtage #irishreponline.
A Performance on Screen - Irish Rep calls this production of The Weir "A Performance on Screen." Although play productions on ZOOM are still very much in their developmental state, this show had a level of sophistication play goers can appreciate.
---
The article continues after this ad
---
---
The Weir was shot live with five actors in separate states performing in front of green screens. Director Ciarán O-Reilly directed the actors via ZOOM. By using the green screen, a pub scene backdrop was used for each actor. This gives the appearance that they are in the same room.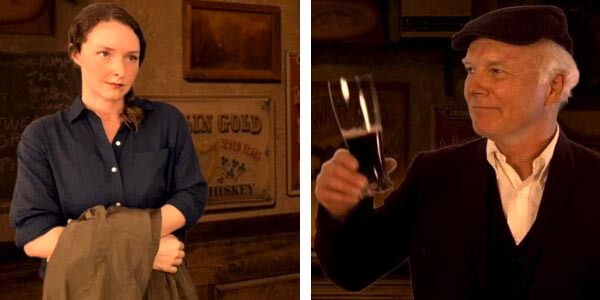 However, watch closely and never do you see two or more of the actors together. Each scene is carefully shot with the speaking actor against the pub backdrop and then the scene shifts to the next person to speak. The play was advertised as an evening in the pub where ghost stories are told. So the somewhat ethereal appearance of some characters on screen seems appropriate.
The Story and Cast - The Weir takes place in an Irish pub. Some of the pub's regulars, Jack (Dan Butler), Jim (John Keating), and Brendan (Tim Ruddy) are together having a drink and discussing their day. Two more characters enter as Finbar (Sean Gormley) brings Valerie (Amanda Quaid), a young woman just moving to the town into the group.
At this point, they begin to tell tales of folklore, fairy stories with a few mentions of ghosts thrown in. As the evening ends, each character has disclosed something about themselves. So there is good storytelling and revelations of things about themselves.
Playwright Conor McPherson wrote The Weir in 1997. It played on Broadway in 1999.
After Thoughts - After seeing Irish Repertory's production of The Weir, I am filled with hope about the possibilities for theater vis ZOOM and perhaps other online delivery platforms. Theater needs to continue to run in some format even if it cannot be performed in front of a live audience.
I miss going to see live shows. I miss the rituals involved with preparing to go such as getting ready and traveling to the theater. I miss walking into the playhouse and feeling the excitement of the people gathering to watch. I miss that magic moment when the lights dim and the play is ready to start. I miss seeing the action taking place live in front of my eyes. And I miss being able to acknowledge the show and the actors through applause.
Yes, I miss all of that. But until it is safe to go back in, this will give me something to look forward to. Good going Irish Repertory Theatre!

---
Let's Go to the Theater helps people learn more about about live theater and develop appreciation for this art form. Karen M. Nowosad is the founder of the site. The enjoyment Karen gets from going to the theater is something she wants to share with others.
---