originally published: 05/14/2020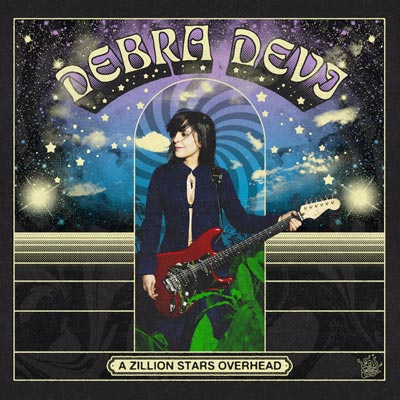 Debra Devi is a singer-songwriter-guitarist from Jersey City who combines some of the best blues slide-guitar playing the great State of New Jersey's rich and fertile music scene has to offer with a pop-rock sensibility. Imagine a cross between Bonnie Raitt, Joan Jett and Pat Benatar. 
On her latest EP, "A Zillion Stars Overhead," the best examples of that guitar work are a fascinating and impressive reworking of Neil Young's "The Needle and the Damage Done" and an exotically tuned original instrumental, "Canna Indica," which closes the five-song collection. The slide work on both offers a psychedelic flare, kind of like David Gilmour.
The rest of the EP features two other originals. "Stay" builds with layered guitars reminiscent of The Cult's "She Sells Sanctuary" atop a rhythmic foundation rooted in Abba disco beats. Meanwhile, "When It Comes Down" is presented twice, including a near 10-minute Gov't Mule-like jam. On all three tracks, Devi's vocals aren't as strong as on "Damage Done," and both songs are more poppy in presentation, even the long jam. But the lyric video for the extended "When It Comes Down" is a trippy blast, especially during the best and most artistic parts of the song. 
Debra's hot band features Gov't Mule bassist Jorgen Carlsson and Amfibian drummer John Hummel, who add immensely to "A Zillion Stars." Unfortunately, due to the pandemic, they won't be playing out anytime soon, but Debra will perform solo acoustic virtual concerts from her living room on Facebook on May 14 and 21.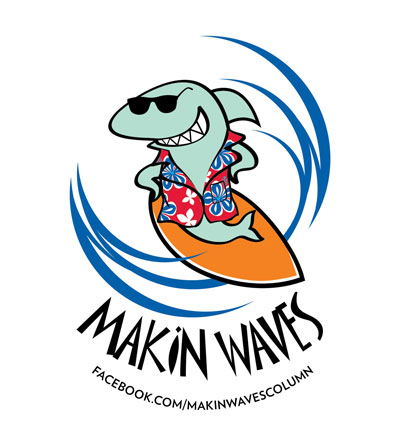 Bob Makin is a reporter for MyCentralJersey.com and the former managing editor of The Aquarian Weekly, which launched this column in 1988. Contact him via email and like Makin Waves on Facebook.