By Spotlight Central
originally published: 03/18/2020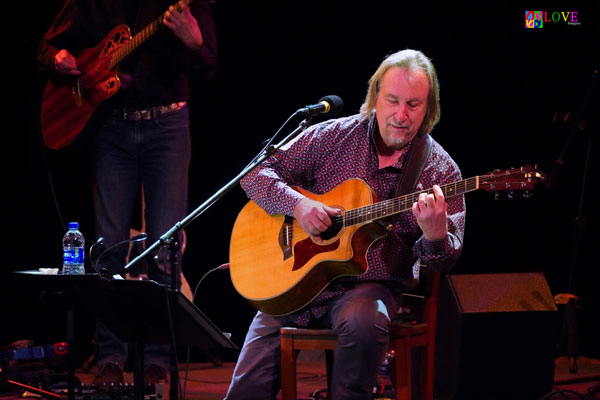 Audience members at South Orange, NJ's SOPAC this Thursday March 5, 2020 evening are ready and waiting for the start of a live concert appearance by Jim Messina.
A member of the folk-rock group Buffalo Springfield, a founding member of the country-rock band Poco, and one half of the well-known pop duo Loggins and Messina, for the past half-century, Jim Messina has been intimately involved in the music world as a singer, songwriter, instrumentalist, producer, and engineer.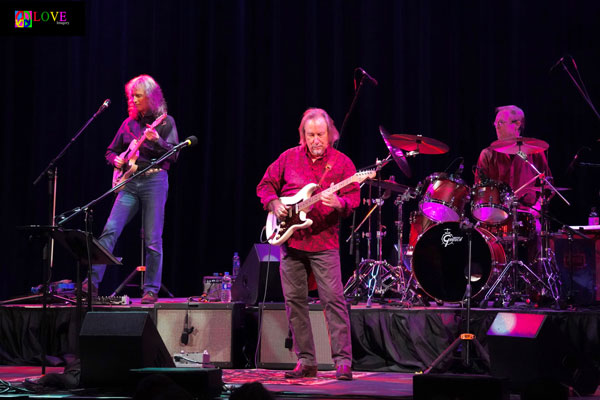 Inside the SOPAC auditorium, board member David Stone introduces Jim Messina as "a living music legend," calling him a "musician's musician."
The audience cheers as Messina takes the stage along with his band — Michael Brady on bass, Dave Beyer on drums, Craig Thomas on winds and percussion, and Gary Oleyer on guitar and fiddle.
Inviting the audience to "jump in and give me a hand if I forget the words," Messina launches into "Watching the River Run," a Loggins and Messina tune which is filled with strong and melodic guitar picking, in addition to the sound of Craig Thomas' flute which adds to the overall sweetness of the song.
---
The article continues after this ad
---
---
The crowd breaks into applause when they hear the introduction to "House at Pooh Corner."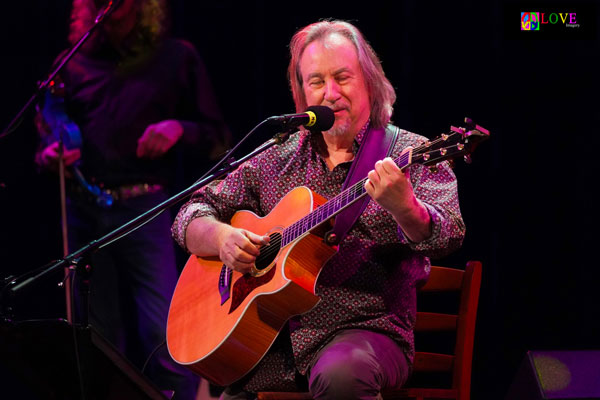 The audience happily joins in singing the "Count all the bees in the hive/Chase all the clouds from the sky" lyric before Thomas is featured on a soprano saxophone solo and Messina's guitar intertwines with Thomas' lyrical saxophone playing.
After referencing his duo-mate Kenny Loggins, Messina says, "I'd like to do a song of his, but you're gonna have to help me." The sound of acoustic guitar and fiddle permeate the SOPAC auditorium as Messina launches into his rendition of "Danny's Song."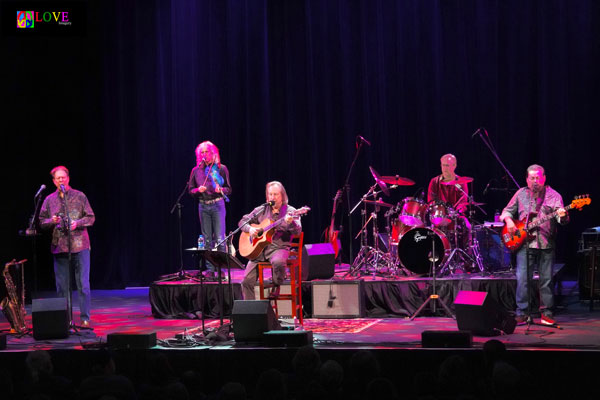 The audience sings along on the famous, "And even though we ain't got money/I'm so in love with you honey" chorus, getting swept away in memories before responding at the conclusion with cheers for a nostalgic performance.
Soprano sax and fiddle pepper Loggins and Messina's "Thinking of You," a perky number with an easy '70s groove that gets audience members' fingers and toes tapping.
Messina tells a story about how he got the inspiration for his next song warning, "You can get pulled into the music and be lost!" Here, he performs "Whispering Waters," a number which starts out as folk ballad featuring acoustic guitar.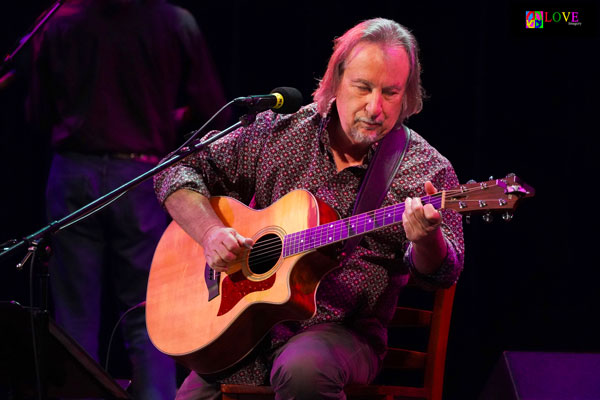 Soon, Dave Beyer's drums kick in along with Michael Brady's bass before Gary Oleyar's fingers dance on his fiddle's strings. Building in intensity, Craig Thomas' tambourine joins in as Jim Messina's acoustic guitar picks out a reeling country dance to enthusiastic applause.
After asking, "Did we lose anybody?" audience members shout out song titles to which Messina responds, "I'm going to do one of Richie's songs."
Here, Messina launches into Buffalo Springfield and Poco bandmate Richie Furay's "Kind Woman," the audience cheering as soon as they hear the opening guitar lick. A waltz featuring unusual shifts in rhythm, Messina's voice cries out in a country way accompanied by Oleyar's fiddle.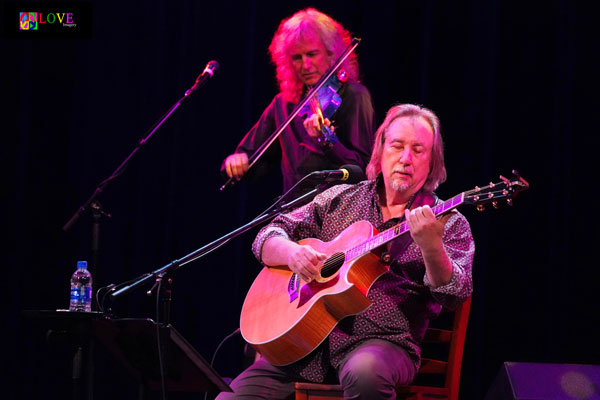 As audience members applaud and shout their approval, Messina announces, "Here's another Poco tune for you."
Four-part vocal harmonies ring out on "Follow Your Dreams," an upbeat Poco shuffle with a positive message which the crowd clearly appreciates.
As he switches over to electric guitar, Messina jokes, "See what happens when you write songs in different keys with different tunings and things — it slows things down!" before announcing, "This was my first hit record with Poco."
At this point, Messina and the band perform the lively roadhouse rocker, "You Better Think Twice," with an arrangement which features a driving beat and a twangy electric guitar solo.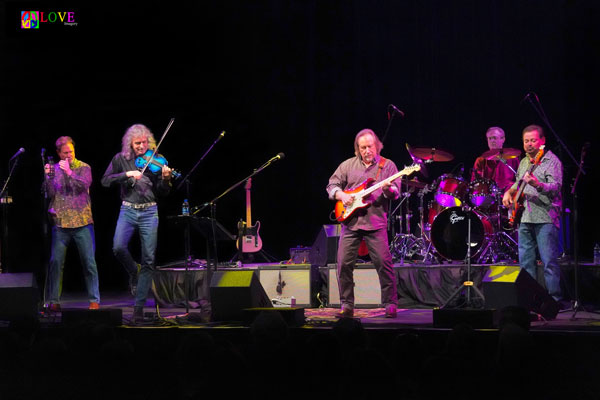 Hands immediately begin to clap to the fiddle and guitar intro to a medley of two well-known Loggins and Messina numbers, "Listen to a Country Song" and "Holiday Hotel."
The crowd moves in their seats to the medley's catchy rhythm, and the audience cheers at the unique alto sax and fiddle duet between Craig Thomas and Gary Oleyar.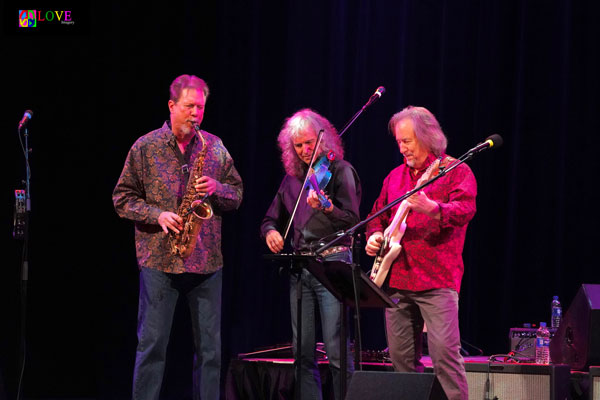 Following a short intermission, Messina and company return to the stage where they launch into a trilogy of Loggins and Messina classics.
On "Lovin' Me," Messina sings, "Take me in your arms/And let me love you again/I bet you won't get up and walk it on out the door," as audience members clap along and nod their heads to Messina's inspired electric guitar playing.
Segueing into "To Make a Woman Feel Wanted," the audience sings along on the well-known "Tell her she's the kind of a woman/That can send you home knowing that you really been loved" refrain before Messina solos on this catchy country rocker.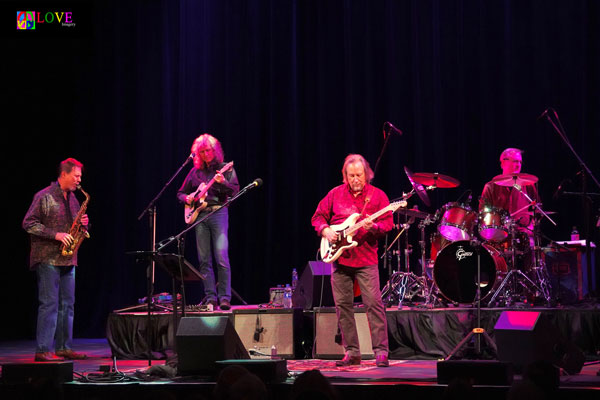 Lastly, the group performs "Peace of Mind." Strong vocals take center stage before sax and guitars take over. Messina leads the audience in singing a heartfelt rendition of the "Peace/Peace of mind" lyric which ultimately elicits a standing ovation from the crowd.
Messina switches over to the mandolin for the Loggins and Messina tune, "Be Free," where pizzicato violin and mandolin create a mystical mood throughout the SOPAC auditorium.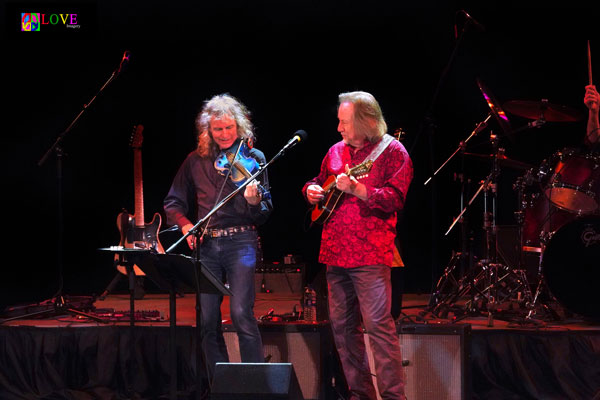 The audience claps along to Messina's solo which is followed by both a fiddle and soprano sax solo, the group creating a rousing country dance which sounds both worldly and New Age.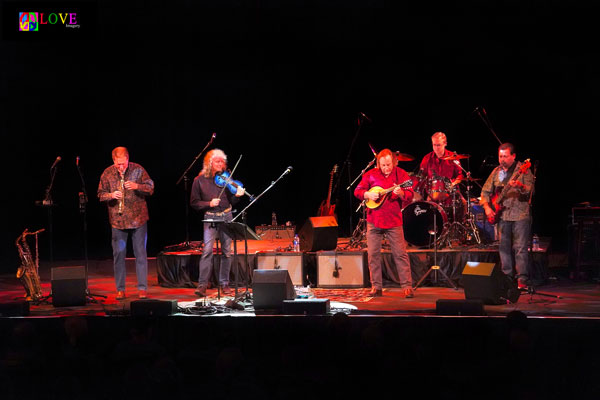 Messina and Co. follow up by performing a highlight number of the evening — Loggins and Messina's "Angry Eyes." Opening with its iconic electric guitar intro, the audience cheers the instant they recognize the riff.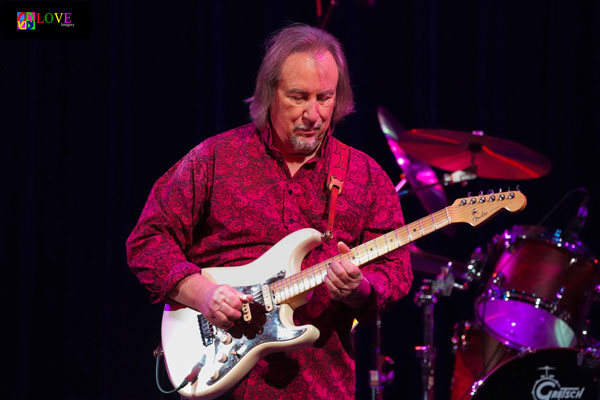 Following the "You and I must start to realize/Blindness binds us in a false disguise" lyric, the audience claps along in double time. As the extended arrangement plays out, it features a top-notch Craig Thomas sax solo along with Messina's masterful guitar work where all eyes are fixated on his precision and skill making his instrument sing.
A guitar, sax, and fiddle trio follows, along with a fluttery and staccato flute solo. The audience rises to its feet as Messina exclaims to the crowd, "Thank you and good night!"
The crowd stands applauding and wanting more.
Returning for an encore, Beyer's drums kick up a driving beat as fiddle and sax harmonize to Loggins and Messina's "You Need a Man." Audience members dance at their seats to the rocking arrangement.
Gary Oleyer plays a bluesy fiddle solo, and Craig Thomas follows with a solo on tenor sax before the two play off one another. Jim Messina on guitar and Michael Brady on bass create a counter groove to the leaping frolic of the sax and violin.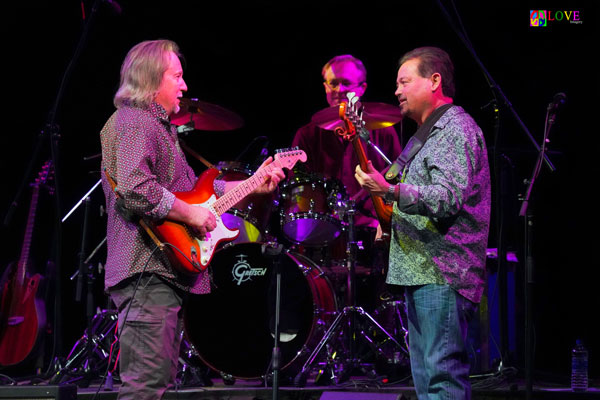 Messina announces the names of his top-notch band members before engaging in a guitar duel with Gary Oleyer who has switched over from fiddle to guitar and follows up with a saxophone/guitar challenge with Craig Thomas on tenor.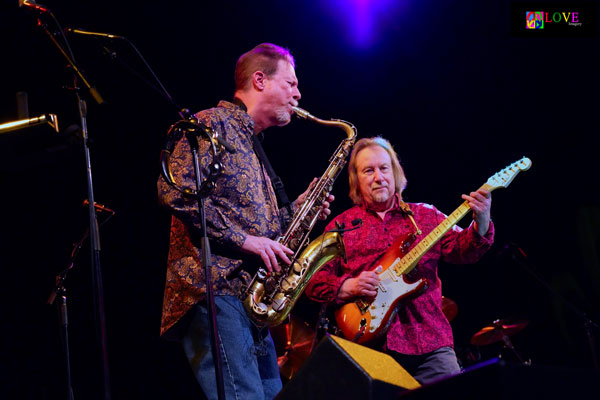 The crowd reacts with hoots, hollers, whistles, and cheers before the band roars into the crowd-pleasing Loggins and Messina hit, "Your Mama Don't Dance." With the audience singing along on the famous "Your Mama don't dance and your daddy don't rock and roll" lyric, the performance ends with another standing ovation.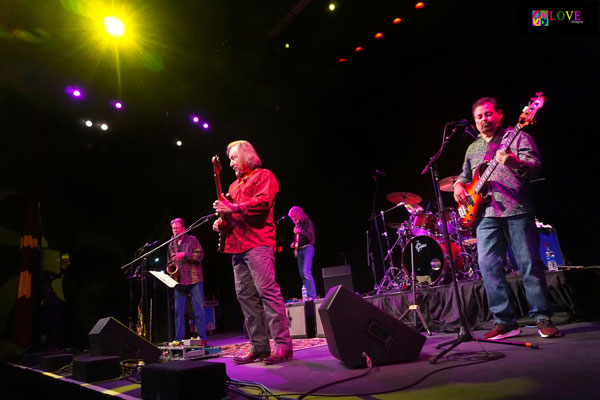 Messina responds by stating, "What a beautiful theater you have — thank you for a lovely night!"
As audience members filter their way out of the SOPAC auditorium, we chat with several in attendance who share their thoughts on Jim Messina's performance this evening.
Recalls Bennett from New City, NY, "I last saw Loggins and Messina at Cornell University in 1974, and I can tell you, tonight, the music sounds like it's still 1974 — it was great!"
Continuing, "Jim Messina is just as good today as he ever was — he sounds like he hasn't aged a day," Bennett adds, "The band is tight — I'd travel to the ends of the earth to see them," before concluding, "And this is a spectacular venue to see them — it's small and intimate, and the acoustics are fantastic."
Alan from New City, NY, agrees adding, "I'm a big fan of all the groups Jim Messina has been in — Buffalo Springfield, Poco, and Loggins and Messina — and I can tell you this: he hasn't missed a beat. He's 72 years old and he's still great!"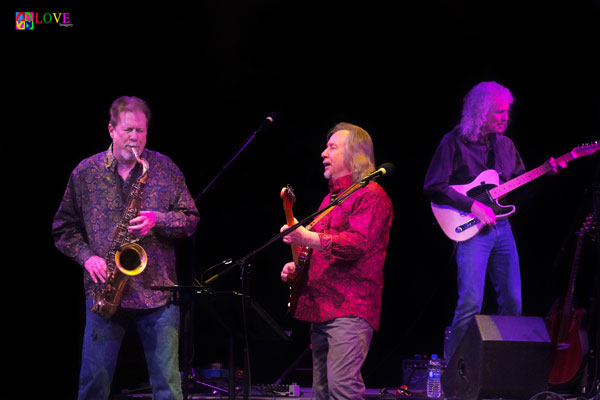 Pat from Whitehouse Station calls Jim Messina's performance tonight, "Fabulous — definitely one of the best." Recalling, "We used to follow both Poco and Loggins and Messina where we'd see them perform six or seven times every year," Pat concludes, "I'm actually wondering how many people here tonight were at some of the concerts I saw back in the 1970s!"
Linda from Parsippany comments, "Jim Messina's voice was so great, and the way the musicians played the original instrumentation was fantastic."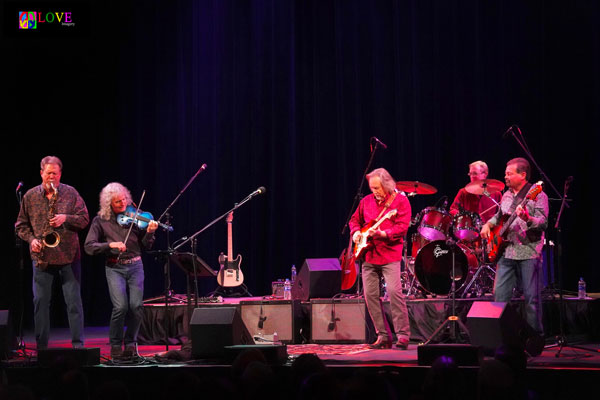 Ann from Lincoln Park remarks, "The improvisation was great," and Arlene from Ledgewood echoes this assertion by declaring, "All the instrumental jamming was amazing!"
Eddie from Millburn concurs calling Jim Messina and his band, "Wonderful — tight — together!" explaining, "Things haven't changed. Jim Messina's music is just as relevant today as it ever was — he's a gifted writer, producer, and performer."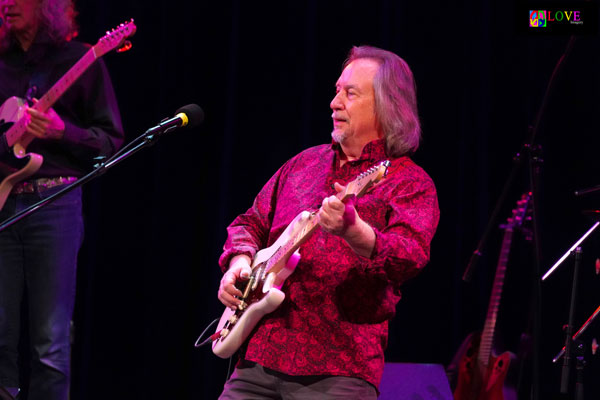 Lastly, we chat with Diane from Denville who exclaims, "I'm blown away! I've been a fan of Jim Messina since college. I have most of his record albums, and his music tonight sounded exactly like the albums. His voice hasn't changed, the harmonies were tight, and the band was tight," before concluding, "I feel sorry for any of his fans who missed it — this concert was off-the-charts spectacular!"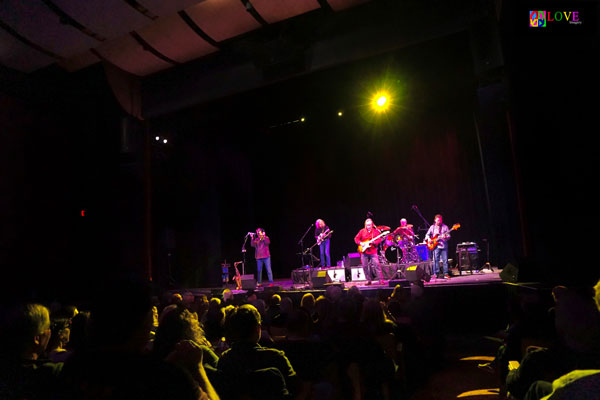 To learn more about Jim Messina, please go to jimmessina.com. For information on future concerts at SOPAC, please click on sopacnow.org.
Photos by Love Imagery
Spotlight Central. Your source for Jersey entertainment news and reviews
Love Imagery Fine Art Photography. all you need. peace/love/flower/power