originally published: 01/23/2020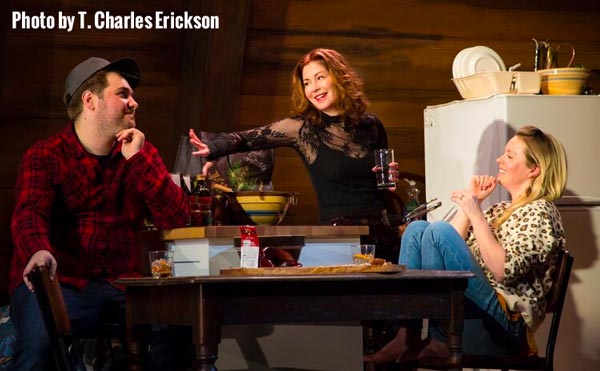 Even on a break, Ariel Woodiwiss is multi-tasking.
The actress is lying on a sofa, taking a much-needed rest before rehearsal begins on the new play she's starring in at McCarter Theatre in Princeton. At the same time, she's fitting in a phone interview about her role in the show.
"This is the 20 minutes I have to not be moving my body," Woodiwiss explains.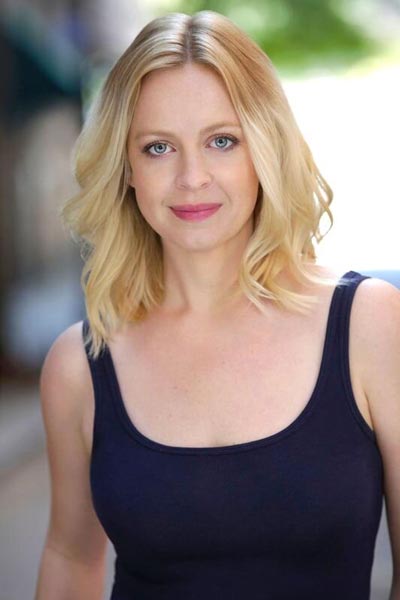 It's not just that she's busy acting in "Goodnight Nobody," a play making its world premiere at McCarter Theatre through Feb.  9 — in which she shares the stage with two-time Emmy winner Dana Delany.
It's also that Woodiwiss is a new mother, raising a 7-month-old boy.
And in a striking bit of art imitating life, her character happens to be a new mother, raising a 7-month-old boy.
Talk about method acting.
"People are like: You're not even acting," Woodiwiss says with a laugh. "I'm like: It's really hard. Juggling the split focus of working on this play and caring for a 7-month-old truly feels like I'm not quite sure how it's all happening, but it is."
"But I'm sort of loving both aspects of my life so much that it's worth it," she adds.
Fittingly, "Goodnight Nobody" — written by Rachel Bonds and directed by Tyne Rafaeli — examines a group of people coping with the ways their lives have unfolded, often unexpectedly.
In it, a group of three old high school friends reunite after years apart: Reggie, a stand-up comic; Nan, a visual artist; and Woodiwiss' character, K, a teacher spending her first time away from her recently born baby boy.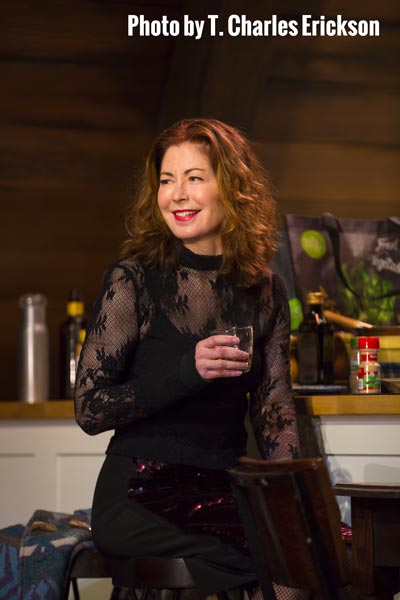 They gather at a farmhouse in upstate New York owned by Reggie's mother, a sculptor named Mara (played by Delany of "China Beach" and "Desperate Housewives" fame). They're also joined by Mara's painter boyfriend, Bo.
Soon, they reminisce and ruminate. And the conversation isn't always pleasant.
"Ultimately, the play is a story about the consequences of choices that we make, and the cost of love between imperfect people," Woodiwiss says. "It's a beautiful look at how our relationships and our choices affect us."
For Woodiwiss, the play allows her to continue her mission as an actress. She prefers to act in and help develop new works that tell new stories.
In "Goodnight Nobody," her character discusses the struggles of life after giving birth. And that, Woodiwiss says, has inspired women in the crowd to come up to her after the show to say: Your story was like my pregnancy story.
"While I don't personally identify with this character's struggles — I had a very easy birth and a very supported postpartum community — I have found it to be shocking how much these stories have not been on stage," Woodiwiss says. "You hear it — it's very audible in the audience. You hear men get very quiet, and you hear women vocally responding. And it's not graphic, it's not shocking, it's not terrible, but to just name things that people don't normally talk about, and to then have women come up afterwards and say, 'Let me tell you my story,' it's been really moving."
Woodiwiss was raised in North Carolina as one of seven siblings in her family. They often put on their own productions at home, but Woodiwiss didn't truly consider acting as a career until college.
She studied social justice at Wheaton College outside Chicago and thought about working in prison reform. After all, Woodiwiss says, members of her family work in foreign services, politics, journalism, and humanitarian efforts.
But she was also exposed to Chicago's fervent drama scene — especially the legendary Steppenwolf Theatre Company, where award-winning actors like Gary Sinese, John Malkovich, Laurie Metcalf, and Tracy Letts started their careers.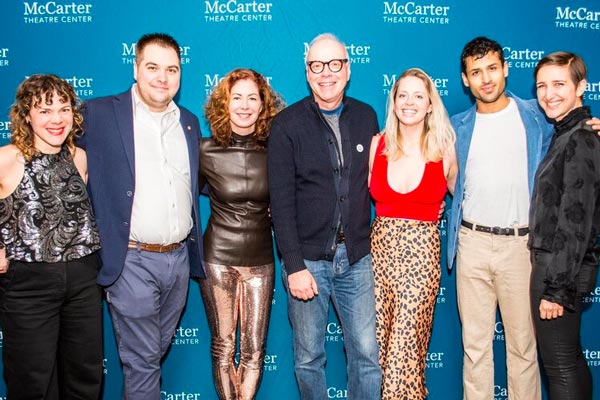 "Their style of acting, the plays they put on, the stories they told were what I want to do, which is to sort of bring light to stories that needed some sort of voice to it, but also to engage the community in a conversation and have a lot of fun," Woodiwiss remembers.
She later studied acting in grad school at Southern Methodist University in Dallas. There, she got an education in classical drama, studying Shakespeare and Greek theater. But Woodiwiss always knew she wanted to find new writers and new stories, especially with "some sort of social element."
So she moved to New York and has lived and worked there for the last decade. Her last play, for example, was about ICE raids on a farm in upstate New York.
"There's a real curiosity on my part to be in the social dialogue of today," Woodiwiss explains.
As for "Goodnight Nobody?" McCarter Theatre — renowned for embracing new playwrights, often women — commissioned Bonds to write the play after a production of her Five Mile Lake closed the theater's 2015 season. Bonds says she was inspired to focus on her own experience as a new mother.
Woodiwiss says the playwright made clear she wanted the actress who plays K to have "real-life experience mothering."
This is the first full-length play Woodiwiss has been in since giving birth last year. On a technical level, she says, the witty language Bonds wrote for K fits perfectly her penchant for delivering rapid-fire dialogue.
On an emotional level, Woodiwiss says, the fact her own life dovetailed so well with the show made it easier to identify with the character.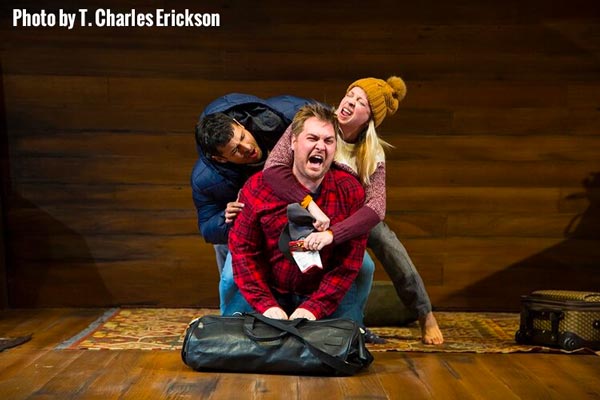 "A lot of her humor is about these observations of what her body and her life is like right now and how much that's changed and sort of the whiplash a woman gets walking into the world after giving birth," she says. "Everything seems to be normal around her, but she feels so fundamentally on a cellular level changed."
Woodiwiss says the hectic pace of motherhood actually allows her to have a more "laser-like" focus in rehearsal because she knows she won't have much attention to give the role when she's back taking care of her newborn son.
She also praises McCarter and her colleagues for making the whole experience more comfortable — especially because she's still nursing. The theater, Woodiwiss says, has worked in breaks to allow her to pump and has set up a room with a refrigerator for the milk.
"It feels like a communal effort to make sure that I can do the work I need to do and be the mother I need to be," she says.
Then there's the play itself. Woodiwiss says acting in "Goodnight Nobody" is "fully a team sport" because it's an ensemble cast working with a fast-paced script.
"I played violin for years and years, and I keep referring to it as an orchestral piece," Woodiwiss says. "You are playing a symphony, and every single one of us is an instrument with a very important role. And that's not always the case. A lot of the new plays are written much like TV — they're not as theatrical. So you have two people in a diner and then two people at a house and then two people at a club. They can be cut-and-dry scenes that are much more like TV episodes. This is thoroughly, fully theatrical."
Plus, she says, it's "a lot of fun" for the audience.
"We have a whole bonfire scene where we're all role playing," Woodiwiss says. "It gets crazy."