originally published: 01/15/2020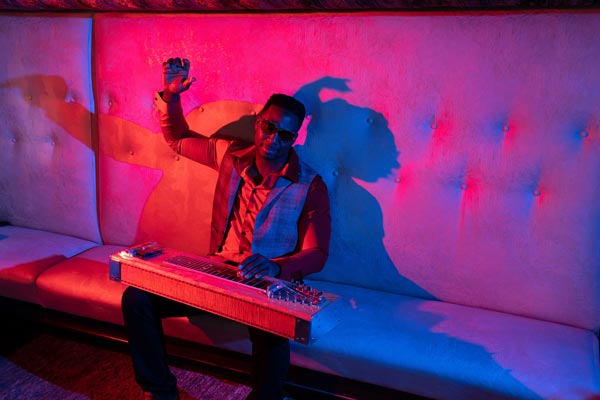 Essex County sacred steel guitarist Robert Randolph has been nominated for this sixth Grammy, which awarded on Jan. 26. In between that and tours of the Midwest and Southeast, he and his Family Band will play Jan. 17 at Gramercy Theatre, New York City, and March 21, Avant Gardner, Brooklyn. PHOTOS BY JIM ARBOGAST
Irvington-raised sacred steel guitarist Robert Randolph is nominated for his sixth Grammy Awards, which will take place Jan. 26 at the Staples Center in Los Angeles. Nominated in the Best Contemporary Blues Album for his "Brighter Days" LP, he is vying for his first win.
Long before he toured and recorded with the likes of Eric Clapton and Dave Matthews, Robert gravitated to his instrument as a youth at House of God Pentecostal Church in Orange, the town in which he now resides. Considered by Rolling Stone to be one of the 100 greatest guitarist of all time, Robert blends rock, blues, soul and funk with gospel, making for an organic but energetic sound. He and his Family Band – sister Lenesha Randolph on vocals and cousins Marcus Randolph on drums and Danyel Morgan on bass – will present that sound Jan. 17 at New York City's Gramercy Theatre, then tour the Midwest and Southeast before heading back home to play March 21 at Avant Gardner in Brooklyn.
In a brief chat, Robert spoke about the influence the church had on his music while growing up in Irvington and how and why "Brighter Days" is a return to a gospel sound with songwriting collaborator Dave Cobb at the production helm. Dave is best known for his work with new country stars Chris Stapleton, Sturgill Simpson, Jason Isbell, and Miranda Lambert, but having also been raised in the Pentacostal Church, he paired strongly on "Brighter Days" with Robert, who explains that and more in the following interview.
You've been nominated for your sixth Grammy Award for your latest LP, 'Brighter Days,' as a Best Contemporary Blues Album. When you were growing up in Irvington, did you dream of winning a Grammy Award? If not, what did you dream about?
When I grew up in Irvington, I just wanted to be an NBA player or electrician because my father was a hard-working electrician.
Do you still live in or near Irvington or somewhere else in Jersey? If so, what keeps you in the Garden State?
Yes, I still currently live in Essex County. I live in Orange. I love it here because of all the different cultures: African, Jamaican, Haitian, Italian, Latin, Irish, Portuguese, Jewish Americans, all living in a 2-mile radius.
Comment on the influence the House of God Pentecostal Church in Orange had on you and your music and how and why that influence is more prevalent on 'Brighter Days' than recent LPs?
Growing up in church, we would practice old hymns as upbeat and mid-tempo song transitions, all to bring joy and bring folks together. That had an impact on songs on 'Brighter Days': 'Baptize Me,' 'Don't Fight,' 'Have Mercy,' 'Simple Man.'
What role did producer and songwriting collaborator Dave Cobb have in helping you circle back to your gospel roots?
Dave Cobb, who also so grew up in the Pentecostal Church, was helpful in bringing it all together with sounds, choir, great guitar, drum tones and great vocals. The goal was to make timeless music.
Why else is 'Brighter Days' a special album for you?
'Brighter Days' is a special album because we were able to capture all the elements I truly love and are inspired by: blues, rock, gospel, funk. Also, bringing in the choir and having my sister record and sing great vocals were awesome.
Is there any track in particular of which you are especially proud and why?
My favorite song, 'Cry Over Me,' really captures great guitar solos and tone. I always wanted a song to have my sister really lead by herself and sing soulfully.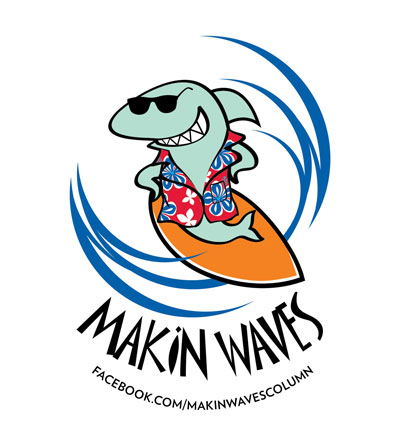 Bob Makin is the reporter for MyCentralJersey.com/entertainment and a former managing editor of The Aquarian Weekly, which launched this column in 1988. Contact him at makinwaves64@yahoo.com. And like Makin Waves on Facebook.