originally published: 12/15/2019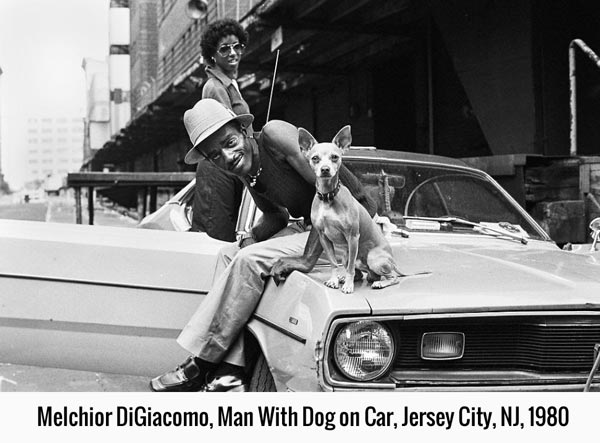 (MONTCLAIR, NJ) -- Uncaged: Animals in the Collection, a new exhibition at the Montclair Art Museum (MAM), unleashes a cache of animal-themed works spanning generations of artists and a variety of mediums form MAM's permanent collection. With more than 89 paintings, photographs, sculptures, and a treasure trove of curiosities drawn from MAM's extensive American and Native collections, the exhibition will explore the variety of ways artists engage with animal imagery in their work. Curated by Alison Van Denend, the exhibition will coincide with Federico Uribe: Animalia and bring the galleries roaring to life. Both exhibitions are open February 8 through June 21, 2020.
The exhibition includes works by well-known artists such as George Inness, Jr., Jeff Koons, Lilly Martin Spencer and Will Barnet. 19th century artist John James Audubon's hand-colored lithographs give viewers an encyclopedic look at the richness of America's wildlife. Jumping fish, lovingly beaded on a Northwest Coast baby carrier, offer visual prayers for the child held inside. Brightly colored tigers serve as totemic stand-ins for the artist Thornton Dial, Sr.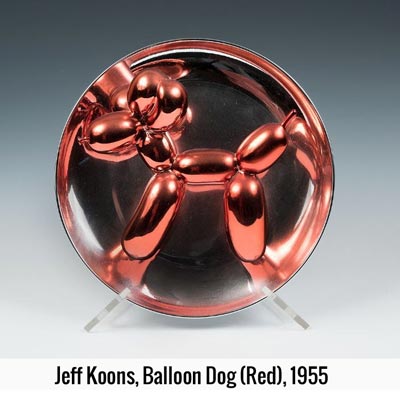 The exhibition also includes intriguing photographs such as George Diebold's White Trash Elk, Red Wood Forest, California (2008) and William Wegman's Bird Dog Suite (1990) as well as works from Robert Rauschenberg created using photo serigraph and string.
The Montclair Art Museum (MAM) boasts a renowned collection of American and Native American art that uniquely highlights art making in the United States over the last 300 years. The Vance Wall Art Education Center encompasses all the Museum's educational efforts, including award-winning Yard School of Art studio classes, lectures and talks, family events, tours, and the mobile MAM Art Truck. MAM exhibitions and programs serve a wide public of all ages, from families and seniors to artists, educators, and scholars.
The museum is located at 3 South Mountain Avenue in Montclair, New Jersey. Admissision is free for members; $12 nonmember adults; and $10 veterans, seniors, and students with valid ID. Admission is free for children under 12. Gallery & The Store at MAM Hours: Wednesdays through Sundays, 12:00pm–5:00pm. The Montclair Art Museum is committed to providing a welcoming and inclusive environment for all. Accessible parking is available near both the South Mountain Avenue entrance and the Nathaniel C Harris Jr. education entrance, and both entrances have automatic push button openers. Automobiles can pull up to the front entrance to drop off individuals and small groups. All public areas at MAM are fully wheelchair accessible.
---
The article continues after this ad
---
---
RELATED PROGRAMS

The Vance Wall Art Education Center at MAM will present a series of programs and art classes for all ages in conjunction with the special exhibition of Uncaged: Animals in the Collection.
Educator Guides: MAM Educator Guides are designed to provide teachers with questions, ideas, and materials for facilitating inquiry-based, open-ended dialogues with students of all ages. Taking artworks as their points of departure, they encourage conversations reaching into other subject areas, such as science and ELA. The Uncaged: Animals the Collection Art Curriculum Guide will be available online.

TOURS
Insider Highlights: Wild at Art Themed Tours - 3rd Sunday of the month at 2:00pm
FREE with admission. Discover the best of the Museum's collection and special exhibitions on a tour with a knowledgeable and engaging docent. Advance online RSVP requested at www.montclairartmuseum.org/calendar
Private Tours: Wild at Art Themed Tours
Bring your college class to see world-class art, celebrate a family milestone, entertain out-of-town guests, or reconnect with alumni groups and community members by booking a Museum tour. Tours are offered for groups of six or more guests. Contact tours@montclairartmuseum.org to design your tour.
School Tours: Wild at Art Themed Tours
Led by MAM docents and educators, gallery tours and hands-on workshops in the art studio are available for visitors from preschool to high school. Gallery conversations promote literacy and evidential reasoning, content knowledge and critical thinking, communication, collaboration, and creativity. Contact us at tours@montclairartmuseum.org to design your tour.
Family Learning Lab - Open during gallery hours
FREE with admission. Take a walk on the wild side and make art, play games, and read books about animals inspired by our exhibition Uncaged: Animals in the Collection. Learn what you can do to help endangered species!
Kids Class - Studio Explorers: Art Safari
Tuesdays, 4:00pm–5:00pm; Wednesdays, 5:00pm–6:00pm; Thursdays, 4:00pm–5:00pm; Saturdays, 10:00am-11:00am
$245 members; $275 nonmembers. Studio Explorers provides an encouraging and supportive atmosphere for budding artists to develop creative thinking skills and experiment with a variety of art-making materials and techniques including painting, drawing, collage, printmaking, and sculpture. Inspired by the exhibition Uncaged: Animals in the Collection, this season students will explore animals and their habitats.
Drop-In Studio
Sundays, 1:00pm-4:00pm Select weeks will highlight Uncaged.
FREE with admission. Get creative in our Drop-In Studio! Each week features a new art-making activity and gallery talk inspired by current exhibitions. Reservations not required and visitors of all ages are welcome!

Adult Class - Pet Portraiture
5-week course, 1/14-2/11; Tuesdays, 7:00pm-9:30pm
Capture your pet's personality! Create a tribute to your furry or no furry friend. Anyone can create a pet portrait regardless of art experience. No guess work and no pressure. Bring an 8.5" x 11" photo print of your pet to the first day of class.
$130 members; $150 nonmembers
Creative Aging - Art in the Afternoon
2nd and 4th Wednesday of the month from 2:00pm-3:30pm. Animal themes will be the topic of select Winter/Spring 2020 Art in the Afternoon sessions. Learn about art through tours, conversation, and related art projects. This studio-based program is designed for older adults. Advance online RSVP requested at montclairartmuseum.org Refreshments served. All levels of experience welcome.
All Museum programs are made possible, in part, by the New Jersey State Council on the Arts/Department of State, a Partner Agency of the National Endowment for the Arts, and by funds from the National Endowment for the Arts, Carol and Terry Wall / The Vance Wall Foundation, the Geraldine R. Dodge Foundation, and Museum members.