originally published: 11/28/2019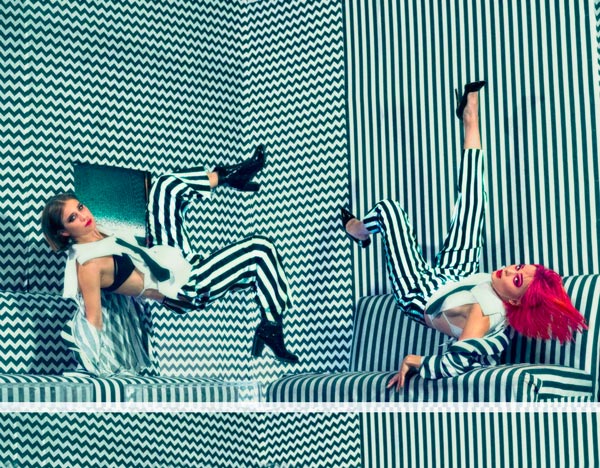 (LOS ANGELES, NJ) -- After dropping their debut single just a few short weeks ago, Alt-Pop duo Yours is giving fans something to be extra thankful for today with the release of the acoustic version of "Summer Is Bad." The stripped back track showcases the haunting quality of the duo, made up of Amanda and Alice, both hailing from Stockholm, Sweden. 
"We wanted to express the song in a more vulnerable way. We intentionally made the tone of the original song a bit ironic in its delivery, happy song - sad words," shares vocalist Amanda on the decision to reimagine the track in this way. "So this time around we wanted to match it with a different tone, that brings out new emotions in the lyrics."
After meeting over a decade ago while they both were in different bands, Amanda and Alice came together to create Yours -- a project synonymous with individuality, artistic freedom and fun. Amanda compliments her lead vocals with bass, piano and synth while Alice holds down the beat on the drums and supports with vocals and guitar. Their sound ranges from alternative pop to electronic rock while the songs they write are about everything from fighting back against depression to self-discovery.
"Yours is an adventure. We're always changing, we are never staying the same, and we expect our music to change with us," shares the band on this new project. "On this journey, we hope you discover things you didn't even know about yourself."
---