originally published: 11/24/2019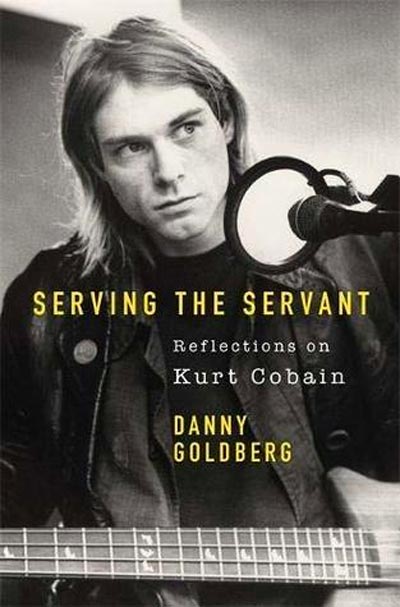 (PRINCETON, NJ) -- Labyrinth Books and the Princeton Record Exchange present a conversation with Kurt Cobain's manager and close friend, Danny Goldberg on Tuesday, December 3rd at 6:00pm at the Princeton bookstore. Goldberg is the author of many books including Serving The Servant: Remembering Kurt Cobain, which was released in April 2019.
In early 1991, top music manager Danny Goldberg agreed to take on Nirvana, a critically acclaimed new band from the underground music scene in Seattle. He had no idea that the band's leader, Kurt Cobain, would become a pop-culture icon with a legacy arguably at the level of that of John Lennon, Michael Jackson, or Elvis Presley. Danny worked with Kurt from 1990 to 1994, the most impactful period of Kurt's life. This key time saw the stratospheric success of Nevermind, which turned Nirvana into the most successful rock band in the world and made punk and grunge household terms; Kurt's meeting and marriage to the brilliant but mercurial Courtney Love and their relationship that became a lightning rod for critics; the birth of their daughter, Frances Bean; and, finally, Kurt's public struggles with addiction, which ended in a devastating suicide that would alter the course of rock history. Throughout, Danny stood by Kurt's side.
Drawing on Goldberg's own memories of Kurt, files that previously have not been made public, and interviews with, among others, Kurt's close family, friends, and former bandmates, Serving the Servants sheds an entirely new light on these critical years. Casting aside the common obsession with the angst and depression that seemingly drove Kurt, Serving the Servants is an exploration of his brilliance in every aspect of rock and roll, his compassion, his ambition, and the legacy he wroughtone that has lasted decades longer than his career did. Danny Goldberg explores what it is about Kurt Cobain that still resonates today.
Goldberg is president and owner of Gold Village Entertainment, an artist management company; former CEO and founder of Gold Mountain Entertainment; former chairman and CEO of both Mercury Records and Artemis Records; former CEO of Air America; Vice President of Led Zeppelin's Swan Song Records; and frequent contributor to the Los Angeles Times, The Nation, Huffington Post, Dissent, Billboard, and many other outlets. He is the author of In Search of the Lost Chord, Bumping into Geniuses, and How the Left Lost Teen Spirit, and coeditor of It's a Free Country.
Labyrinth Books is located at 122 Nassau Street in Princeton, New Jersey.
---