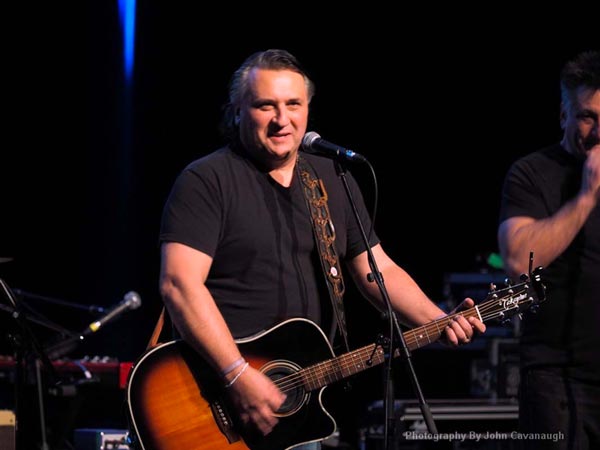 (PARK RIDGE, NJ) -- A pair of WhyHunger Hungerthon Benefit Concerts will take place in New Jersey in November.  WhyHunger, the organization founded in 1975 by the late singer/songwriter Harry Chapin and Bill Ayers, enlists performing artists to raise funds and awareness for the most innovative and effective community-based organizations fighting hunger and poverty all across the world. WhyHunger believes that through music we can all make a difference in the world!
On Saturday, November 23, a WhyHunger benefit concert will take place at the Zion Evangelical Lutheran Church (215 Elm Avenue) in Rahway with performances by Bob Polding, Jon Caspi, Joe Rapolla, Sharon Lasher, Joe D'Urso, Stella Mrowicki, and Gary Trippiedi. Showtime is 7:30pm. Tickets are $20 and includes refreshments. Non-perishable food donations will be accepted for Rahway Food For Friends. 
On Sunday, November 24 at 4:00pm, a special benefit Show will be presented in association with WhyHunger, The Acoustic Cafe Music Series and the Borough of Park Ridge.  Taking place at Park Ridge High School (2 Park Ave), artists scheduled to perform include Steve Chapin, The Chapin Sisters, Joe D'Urso with Seth Saltzman, and Christopher Brown.  Tickets are $22 advance online, $25 at the door. Doors open at 3:30pm.  Non-perishable food donations will be accepted for the Tri-Boro Food Pantry of Park Ridge.
Joe D'Urso's fierce independence, dynamic stage presence and altruistic nature have led him down a road less traveled, being on the Board of Directors for Why Hunger and The Light of Day Foundation and presenter of the Rockland/Bergen Music Festival. With his roots/rock band, Stone Caravan, Joe has released 14 CDs.
WhyHunger believes a world without hunger is possible. They provide critical resources to support grassroots movements and fuel community solutions rooted in social, environmental, racial and economic justice. They are working to end hunger and advance the human right to nutritious food in the U.S. and around the world.
---