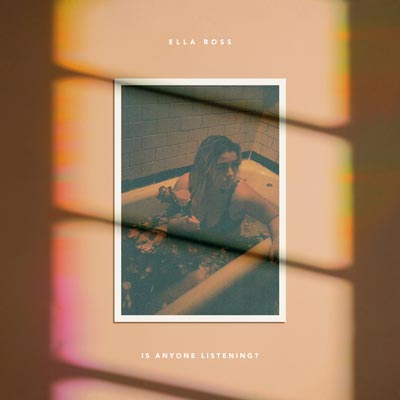 Wow! Young Ella Ross has released her third EP in as many years. "Is Anyone Listening?" continues with the danceable alt-pop, but shows a great maturity lyrically commenting on struggles in life and art, hence the title in an age when it's difficult to get peers to put down their lattes and give a good listen to live music above a conversational level.
The six-song outing's standout track is "Walls," a heartfelt attempt to hurdle the obstacles standing in the way of a better relationship, mainly the fear of commitment. As the Makin Waves Song of the Week, "Walls" can be heard four times daily at ThePenguinRocks.com, Friday and Monday on its "Radio Jersey" show, as well as at Makin Waves' Spotify and YouTube playlists.
The edgy-sounding "Monster," which juxtapositions Ella's sweet voice with dark and haunting dance rhythms, also is a treat, along with "Open House," an examination of the trappings and failings of the party life, like a sequel to the 2018 track, "Basement Parties." Fans of Katy Perry, Taylor Swift and Pink who haven't heard Ella will be thoroughly impressed with her new EP and its two predecessors, 2018's "Wasted Youth" and her 2017 debut, "Uncharted Waters." So will fans of The Eurythmics and other acts able to make you dance, while also making you think.
Kudos once again go to Asbury studio guru Erik Kase Romero for another great job by him, this times as co-producer of "Is Anybody Listening?" with Joe Parella (lead singer-songwriter of Deal Casino), who co-wrote all of the songs with Ella.  The young songstress also seems to have made an impression on Jersey-raised pop star Tor Miller,  who co-wrote "Open House" and "Walls."
See Ella perform her tasty tunes live at Tallie Fest on Nov. 22 at Asbury Park Yacht Club in a set featuring her buddy Blaise, who also has released great material produced by Erik, and a bill that features Stella Mrowicki and Mamadrama. She and Blaise will share a bill on Dec. 6 at Asbury's the Wonder Bar with Kulick.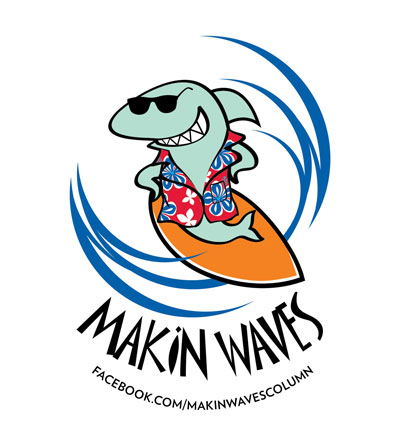 Bob Makin is the reporter for MyCentralJersey.com/entertainment and a former managing editor of The Aquarian Weekly, which launched this column in 1988. Contact him at makinwaves64@yahoo.com. And like Makin Waves at www.facebook.com/makinwavescolumn.