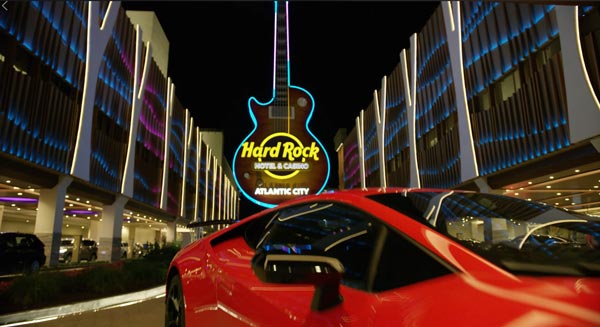 (ATLANTIC CITY, NJ) -- The leaves have fallen, but the fun never stops at Hard Rock Hotel & Casino Atlantic City. Here's a look at upcoming events and specials at the Atlantic City venue in November.
VETERANS DAY - Hard Rock Atlantic City will be saluting veterans by providing them with free parking, a free buffet, along with a free car wash and coffee at Rocktane® Gas & Wash when showing a Wild Card on Sunday, November 10 and Monday, November 11.
A special Wild Card Reward's Veterans Program is open to all active duty military, all veterans, members of the Army and Air National Guard, Army Reserve, Navy Reserve, Marine Corps Reserve, Air Force Reserve, Coast Guard Reserve, and all active military and veteran spouses. Benefits of the Wild Card Veterans Program include an automatic upgrade to Elite status with complimentary self-parking, a limited-edition Hard Rock Veterans Pin, Buy One, Get One Buffet Monday through Thursday, 15% discount at Hard Rock Cafe, discounts on hotel rooms mid-week and Rock Spa® services, and special Veterans Events throughout the year.
THANKSGIVING DINNER AT THE HARD ROCK - Council Oak Fish Thanksgiving Dinner Special – Served family style, roasted turkey with gravy, chestnut sausage stuffing, cranberry sauce, cider glazed brussels sprouts, homestyle mashed potatoes and chives and candied sweet potatoes for $65 per person. Fresh Harvest Thanksgiving Buffet - Carved roasted turkey, prime rib, corn bread stuffing, green bean casserole, sweet potatoes, pumpkin pie, apple pie, and pecan pie for $29.99 per person. Hard Rock Cafe Thanksgiving Dinner Special – Roasted turkey breast, sweet potato mash, stuffing, gravy and cranberry sauce for $29.99 for adults and $12.99 for children. Il Mulino Thanksgiving Menu – Served family style, organic roast turkey, fresh cranberry sauce, walnut and sausage stuffing, sautéed green beans with roasted almonds, mashed potatoes, and pumpkin cheesecake for $60 per person.
HOTEL - There is still time to unwind at Hard Rock Hotel & Casino Atlantic City with the "Fall Escape Package" starting $99, which includes an overnight stay (Sunday through Thursday), a $50 dining credit to be used at one of these first-class restaurants: the classic Hard Rock Cafe, Fresh Harvest Buffet, modern Japanese flare of Kuro, the seafood focused Council Oak Fish or the Asian noodle bar, YouYu, and two tickets to Howie Mandel's Comedy Club® Monday through Thursday or Disco Live on Sundays. Book your room online.
---
The article continues after this ad
---
---
Need to stay longer? Why cut your vacation short when you can treat yourself to an extended break? More time at Hard Rock Atlantic City means more time to enjoy the action-packed gaming, gourmet dining, and fantastic entertainment. In case you need any more convincing, Hard Rock Atlantic City is offering up to 15% off your booking when you stay two nights or more.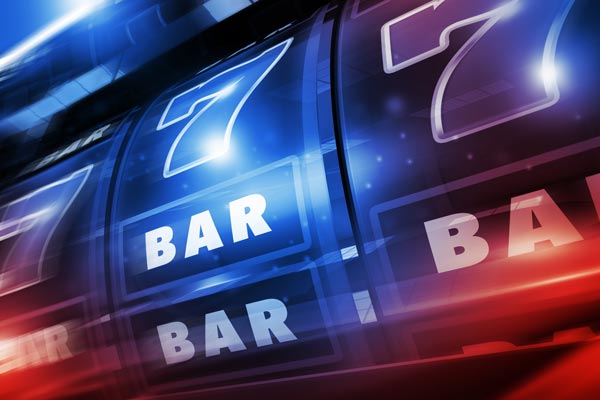 CASINO - "Pro Football Pick 'Em Challenge" – The $500,000 Pro Football Pick 'Em Challenge continues in November with $25,000 in weekly prizes. Wild Card members can select their picks every day, each week for up to seven entries per week (1 entry per day) for the Sunday and Monday games at the Pro Football Pick'em Kiosks. Each Tuesday, check out the winning teams at Wild Card Services or online. Weekly winners can receive up to $10,000 cash for the most correct picks and 600 random winners will win $25 in Free Play.
FREE PLAY PROGRESSIVE SWEEPSTAKES – Earned $10 Comp Dollars in October are qualified for the Progressive Drawing on Sunday, November 24. The current Progressive Jackpot is $150,000. Don't miss your chance to be one of 10 winners.
CLASSIC ROCKERS - For Wild Card Reward Members who are 55 years of age and older. On Sunday, November 10 at 4 p.m. and 7 p.m., there will be $20,000 Bingo with $10,000 in cash prizes during each session in Hard Rock Live at Etess Arena.
Classic Rockers can also enjoy a 2-for-1 Brunch Buffet or 50% OFF one Brunch Buffet from 9 a.m. until 2 p.m. at Fresh Harvest Buffet Monday through Wednesday in November.
FOOD & BEVERAGE - Goose Island Dinner – This exclusive dinner at Kuro will be hosted by members of the Goose Island family on Thursday, November 7 at 7 p.m. A four-course dinner will be prepared by Executive Chef Derek Powers and the Kuro culinary team and will feature pairings with Chicago's Goose Island Beer Company. Additionally, guests will have the unique opportunity to taste four hand-selected and limited release beers including Goose Island's Christmas IPA. Guests can sign up for this unique dinner now online.
ROLL WITH IT SUSHI SCHOOL AT KURO – Kuro's Sushi School is back by popular demand. Learn how to make Maki Rolls like a pro at 2 p.m. on Saturday, November 16. Enjoy a sake tasting of two varieties, learn tips from the best and indulge in Kuro's award-winning sushi along with some edamame and Brussel Sprouts. Guests will also receive a gift bag at the end of the event. Sign up now online.
KURO'S BENTO BOX - Beginning on Sunday and Monday nights in November until December 23, Kuro will be offering their own Bento Box featuring five sections and a miso soup for $29.99. The items in the box including a Miso soup, a Tempura, a Robata, a Donburi, a Sushi roll and a dessert will be curated by Kuro chefs each week.
AMERICAN PIE STORE – Thanksgiving fresh-made pies will be available to purchase from Saturday, November 23 through Thanksgiving Day, November 28 at the pop-up American Pie Store, located next to Legends Lounge on the second floor. Guests can pick up their favorite pies including Apple, Pumpkin, Bourbon Pecan, Mixed Berry (Strawberry, Blueberry, Blackberry, Raspberry), Boston Cream Pie, Italian Style Cheesecake, and a Fruit Tart to share with friends and family over the holiday weekend. Pies starting at $15.99 can be pre-ordered and prepaid online, as well as in store.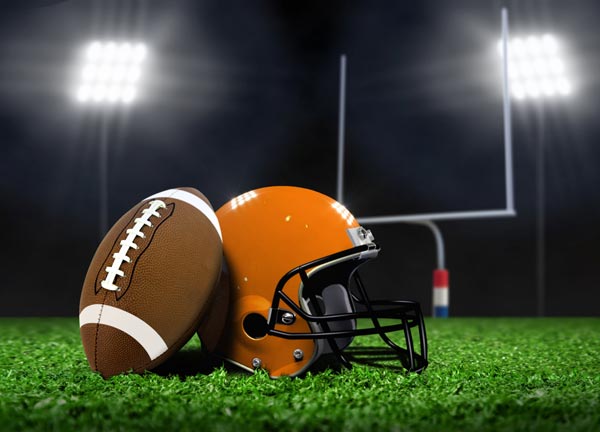 FOOTBALL AT HARD ROCK – Continue to watch your favorite football teams at Hard Rock Atlantic City this season with drink specials at the Lobby Bar, the Center Bar, and Sportsbook featuring "The Philly Special" – Bud Light and a Fireball shot. There will also be many giveaways including NFL and Eagles swag.
ROCK SPA (R) & SALON SPECIALS - Winter is coming and so is dry skin, join Rock Spa® and Salon in recognizing National Healthy Skin Month, and say goodbye to tired dry skin.
"MORNING GLOW" FACIAL - 50 MINUTES - $99, 80 MINUTES - $155 Get glowing, healthy skin with a gentle lather that removes dead skin cells without over stripping it. Lactic acid and Mangosteen are the perfect pair to leave you with a smooth, radiant complexion. Your skin will be left brighter, softer, and perfectly hydrated for that beautiful morning glow anytime of the day.
WRAPTURE BODY TREATMENT - 50 MINUTES - $110, 80 MINUTES - $130 Wrap your skin in warmth and hydration. Your skin is buffed and prepped with an invigorating dry exfoliation. Enjoy a relaxing scalp massage as a mineral rich Eifelefango mud wrap envelops your body for superior nourishment and warmth. Wrap up your experience with a deeply hydrating body sorbet application, leaving your skin beautifully polished and hydrated. The 80-minute service includes a 20-minute soak in the soaking tub. The added benefits of almond and macadamia nut oils leave your skin soft and supple.
"SKIN I'M IN" PACKAGE - 100 MINUTES - $189 Love the skin you're in and pamper yourself with a 50-minute Morning Glow Facial and 50-minute Wrapture Body Treatment. The ultimate treatment for beautiful skin!
"SOFT SKIN" PEDICURE - 50 MINUTES - $65 A real treat for your feet including a lower leg and foot exfoliation, hydrating mask and an extended massage to hydrate and relax tired legs and feet. Book your treatment today by calling (609) 449-5380.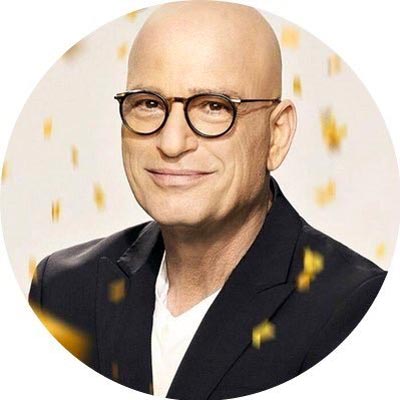 ENTERTAINMENT
11/4 – 11/7 – Tammy Pescatelli & Mike Gardner - Howie Mandel's Comedy Club
11/8 & 11/9 – Howie Mandel - Howie Mandel's Comedy Club
11/11 – 11/14 – Godfrey & Lance Weiss - Howie Mandel's Comedy Club
11/15 – STING "My Songs" - Hard Rock Live @ Etess Arena
11/15 – Whoopi Goldberg - Sound Waves
11/16 – An Evening of Motown featuring Mary Wilson & Martha Reeves and The Vandellas - Sound Waves
11/18 -11/21 – NEMR & Don DiPetta - Howie Mandel's Comedy Club
11/22 – The Doobie Brothers - Hard Rock Live @ Etess Arena
11/22 – Southside Johnny & The Asbury Jukes - Sound Waves
11/23 – Il Divo "A Holiday Song Celebration" - Hard Rock Live @ Etess Arena
11/23 – Jason Bonham's Led Zeppelin Evening - Sound Waves
11/25 – 11/28 – Vinnie Brand & Sean Morton - Howie Mandel's Comedy Club
11/29 – Wayne Brady - Sound Waves
11/30 – Run D.M.C. - Hard Rock Live @ Etess Arena
11/30 – Tanya Tucker "While I'm Livin'" Tour - Sound Waves
Sundays – Disco Live – Sound Waves
---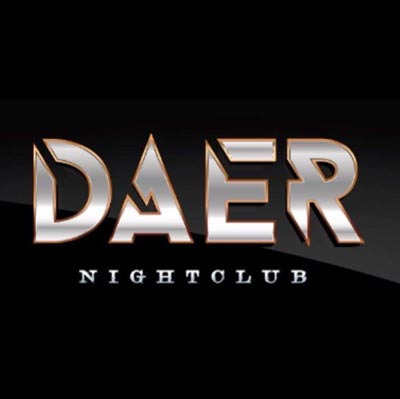 NIGHTLIFE
DAER Nightclub
11/2 – Nicky Rizz
11/8 – CID
11/9 – 3LAU
11/15 – SO DOPE
11/16 – DJ Esco
11/22 – Rick Wonder
11/23 – Two Friends
11/27 – 4B
11/29 – DJ Obscene
11/30 - Ruckus
Set on 17 acres, with the legendary Atlantic City Boardwalk as its backdrop, Hard Rock Hotel & Casino Atlantic City has become Atlantic City's go-to entertainment destination, boasting 2,200 slots, 120 table games, more than 20 first-class restaurants and lounges, and world-class entertainment, including Hard Rock Live at Etess Arena, the beachside Sound Waves and Howie Mandel's Comedy Club. The hotel and casino also features the iconic Hard Rock Cafe, overlooking the Atlantic City Boardwalk, showcasing a brand new elevated menu and state-of-the-art stage, allowing for an amplified level of service and entertainment.