originally published: 10/26/2019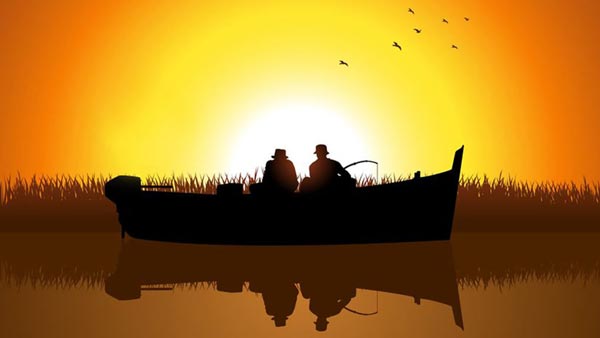 (TOMS RIVER, NJ) --  The Ocean County College Repertory Theatre Company will present On Golden Pond in the Black Box Theatre at the Jay and Linda Grunin Center for the Arts from November 8 through Sunday, November 17.  On Golden Pond, written by Ernest Thompson, centers on Ethel and Norman Thayer, who return to their summer home on Golden Pond for the 48th year. 
They are visited by their divorced, middle-aged daughter and her dentist fiancé, who then go off to Europe, leaving the man's teenage son behind for the summer. The boy quickly becomes the "grandchild" the elderly couple have longed for, and as Norman revels in taking his ward fishing and thrusting good books at him, he also learns some lessons about modern teenage awareness – and slang – in return.
The cast includes Norman Thayer Jr. – Paul Caliendo; Ethel Thayer – Annette Curran; Charlie Martin – Patrick Carty; Chelsea Thayer Wayne – Terri O'Neil; Billy Ray – Kyle Bodie; and Bill Ray – Will Salmons.
Performances take place Friday, November 8 at 7:30pm; Saturday, November 9 at 8:00pm; Sunday, November 10 at 2:00pm; Thursday, November 14 at 7:30pm; Friday, November 15 at 7:30pm; Saturday, November 16 at 8:00pm; and Sunday, November 17 at 2:00pm. Tickets are Adult $15 / Senior or Child $12  [Call for Group Rates]
The Grunin Center is located on the main campus of Ocean County College, on College Drive in Toms River. 
---