originally published: 10/25/2019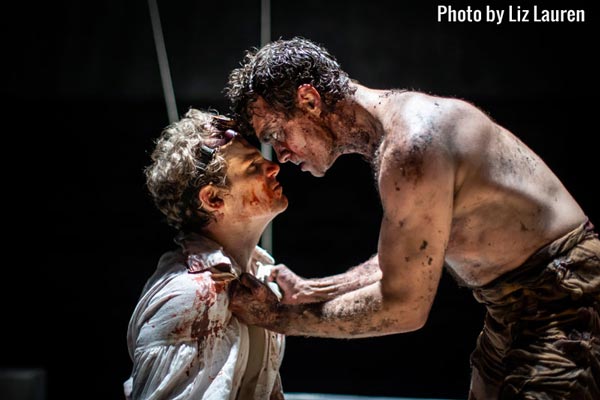 Here's a look at plays taking place on stages across the Garden State in November.  Remember to add your plays to the New Jersey Stage event calendar (listings are free) and send press releases to info@newjerseystage.com.
Mary Shelley's Frankenstein - Now through November 3 @ McCarter Theatre, Princeton. This is not your typical Frankenstein. An eerie evening of ghost stories crackles to life as Mary tells her own personal tale of love, horror, power, and unholy experimentation, and casts her friends as characters in the infamous journey of Victor Frankenstein and his Creature. Chicago audiences and critics raved about this strikingly visceral and layered adaptation. Experience this monster of a production and shocking latest invention from Lookingglass Theatre Company.
The Body Of An American - Now through November 3 @ Hudson Theatre Works, Weehawken. "If you do this, I will own you forever," words that haunted Canadian photojournalist Paul Watson.  A single, stark photograph—of the body of an American soldier dragged from the wreckage of a Blackhawk helicopter through the streets of Mogadishu—reshaped the course of global events and won war photographer Paul Watson the Pulitzer Prize. Yet, he is haunted by that shutter click. Playwright Dan O'Brien, struggling with ghosts of his own, reaches out to Watson, and the two forge a friendship as they reckon with the traumas that have shaped their lives. In this gripping true story, the two explore the ethical and personal consequences of the photograph, as well as the interplay between political upheaval and the experience of trauma in an age saturated by images and information.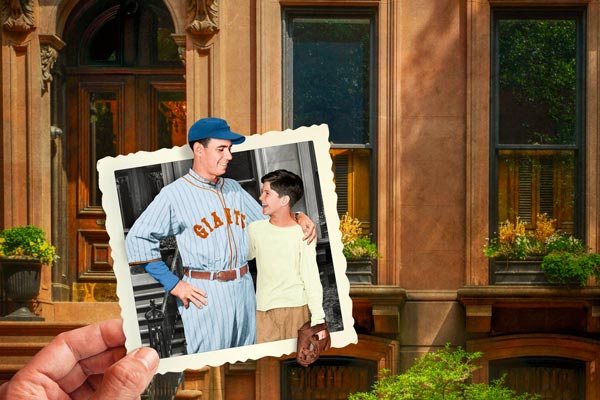 Last Days Of Summer - October 15 to November 10 @ George Street Playhouse, New Brunswick. This beautiful tale of friendship, baseball, and the enduring bonds between fathers and sons will speak to all generations. Based on the bestselling novel by Steve Kluger, with music by Grammy winner Jason Howland, directed by Tony nominee Jeff Calhoun, the heart-warming story is set in 1940's Brooklyn and pulses with jazz music and big band sounds of the era.  For more on this play, click here for our feature.
Lily - October 24 to November 24 @ New Jersey Repertory Company - Long Branch. Aging country superstar Toby Crenshaw is ready for his usual post-performance "meet and greet" with a line of eager, young groupies. But when the first girl to enter turns out to be far more than Toby can handle, he finds himself in an impossible situation.
---
The article continues after this ad
---
---
Murder For Two: The Holiday Edition - November 6 to December 29 @ Cape May Stage, Cape May. It's Christmas Eve... and while there shouldn't be a creature stirring (not even a mouse), a mystery writer has been murdered.  With a bevy of suspects, an intrepid police officer aims to identify the killer.  This musical features just two actors-one playing the investigator, one playing the variety of suspects- and the only weapon at their disposal is a piano. 
Lines In The Dust - November 7-9 @ Jersey City Theater Center, Jersey City University. Set in 2010, Lines in the Dust explores the issue of separate and unequal schooling. The story follows a mother and Newark resident seeking to send her daughter to a better school in Millburn, which seems a risk worth taking, but may end up requiring a bigger sacrifice than she ever could have imagined.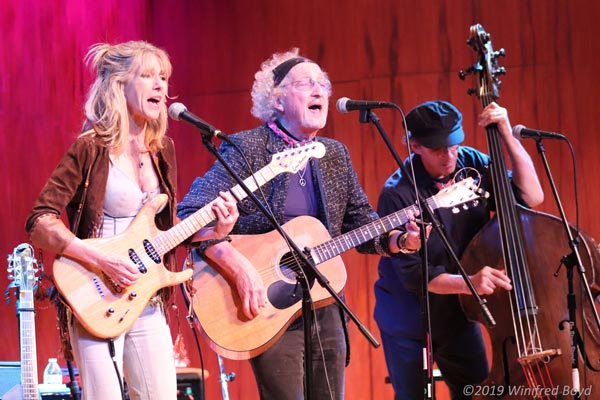 The Simon & Garfunkel Songbook Show - November 7-10 @ Centenary Stage Company, Hackettstown. This music and multimedia event which chronicles the extraordinary career of Simon & Garfunkel. The music speaks for itself and is anchored by Rex Fowler, co-founder of Aztec Two-Step, and his wife Dodie Pettit, an original cast member of Phantom of the Opera. Singer and multi-instrumentalist Steven Roues rounds out the music side. The show's story-line was originally created by Pete Fornatale, the late great pioneer of progressive FM radio and author of Simon & Garfunkel's Bookends biography. 
12 Angry Man - November 8-17 @ The Company Theatre Group, Hackensack. A jury is forced to consider a homicide trial. At the beginning, they have a nearly unanimous decision of guilty, with a single dissenter of not-guilty, who throughout the play sows a seed of reasonable doubt. The story begins after closing arguments have been presented in the homicide case, as the judge is giving his instructions to the jury. The case at hand pertains to whether a young man murdered his own father.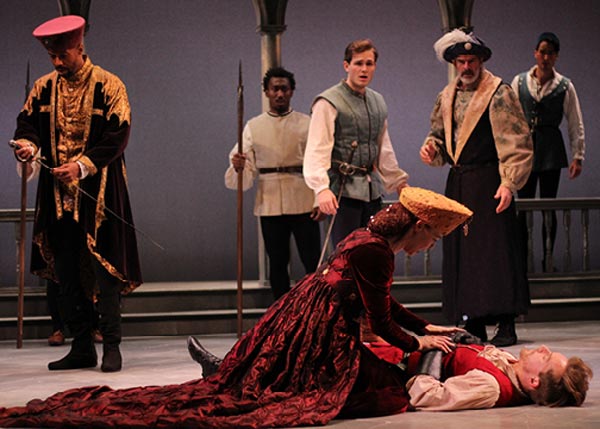 Romeo & Juliet - Now through November 17 @ Shakespeare Theatre of NJ, Madison. This, the world's most famous love story, is a tragedy of heartbreaking beauty that speaks to every person of every era. This timeless masterpiece about civil and domestic strife, a divided community, and the doomed union of star-cross lovers is a moving, provocative, eternally relevant work of art, filled with some of the most beautiful poetry ever penned. Ian elknap, Artistic Director of The Acting Company, directs.
Love In Hate Nation - November 9 to December 1 @ Two River Theater, Red Bank. A turbulent rock romance by Joe Iconis, composer and lyricist of the worldwide sensation Be More Chill! Set in a 1960s Juvie Hall, Love in Hate Nation uses classic "bad girl" movies as the inspiration for the story of young people caught between eras of a changing America. Sixteen-year old Susannah Son is carted off to the National Reformatory for Girls to get her head put on straight. There she meets the aggressively incorrigible Sheila Nail, and a relationship forms which leads to an all-out "revolution in the institution" as they attempt to break out of the boxes society has created around them. Girl Group Wall of Sound harmonies are filtered through a punk rock spirit in this rebellious and romantic new musical. For more on this play, click here for an interview with Joe Iconis
Kvetches of 1932 -  November 14-17 @ Centenary Stage Company, Hackettstown. Featuring songs and comic sketches from Yiddish and American vaudeville with miscellaneous related frou-frou. Understanding Yiddish helps... but it's just as funny without it. with Yelena Shmulenson, Allen Lewis Rickman - the shtetl couple from the Coen brothers' A Serious Man and Steve Sterner.  You'll laugh, you'll cry, you'll krechtz.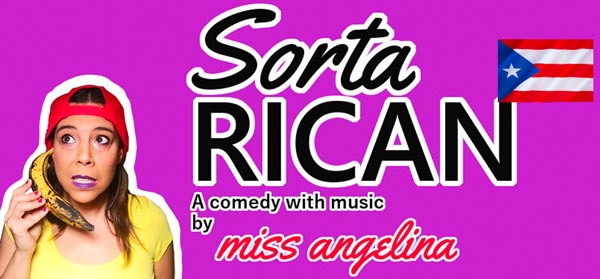 Sorta Rican - November 15-17 @ Passage Theatre, Trenton. Miss Angelina is not your typical Latina. She's half Puerto Rican, half Italian, and totally Americanized. And her Spanish? No bueno. Sorta Rican is her journey of coming to terms with her identity as a Latina. Weaving Hip Hop lyrics, Salsa steps, and Caribbean beats throughout her tale, she learns a ton about Latino culture, but even more about herself.
Dogfight - November 15 to December 8 @ Eagle Theatre, Hammonton. Compassion takes center stage in this beautifully romantic and hauntingly heartbreaking musical. It's November 21, 1963. On the eve of their deployment to a small but growing conflict in Southeast Asia, three young Marines set out for one final boys' night of debauchery, partying, and maybe a little bit of trouble. But, when Corporal Eddie Birdlace meets Rose, an awkward and idealistic waitress whom he enlists to win a cruel bet with his fellow recruits, she rewrites the rules of the game and teaches him the power of love and compassion.
Based on the 1991 Warner Brothers film, Dogfight is packed with an unstoppable pop score, an unexpected love affair, and a genuine and charming message that takes audiences to new heights.
My Life On A Diet - November 19 to December 15 @ George Street Playhouse, New Brunswick. Called "fascinating, lighthearted and spicy" by the New York Times, this hilarious comedy stars the Academy Award-nominated and Emmy Award winning writer and actress Renée Taylor, known for her recurring role on television's The Nanny. In this acclaimed show, she looks back on a life full of memorable roles in Hollywood and on Broadway, and just as many fad diets, all while dishing juicy anecdotes about legends like Joan Crawford, Marilyn Monroe, and Barbra Streisand.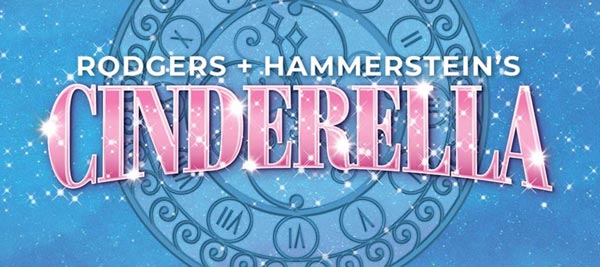 Rodgers + Hammerstein's Cinderella - November 20 to December 29 @ Paper Mill Playhouse, Millburn. This enchanting, Tony-nominated Broadway adaptation of the beloved musical will put a spell on audiences of all ages. Rodgers + Hammerstein's Cinderella showcases some of the songwriting duo's loveliest tunes, including "In My Own Little Corner," "Impossible/It's Possible," and "Ten Minutes Ago," as well as some new characters and surprising twists. Just add a dash of fairy-tale romance, magic, and glass slippers!
Beauty and the Beast - November 29 - December 15 @ Centenary Stage Company, Hackettstown. The classic story tells of Belle, a young woman in a provincial town, and the Beast, who is really a young prince trapped under the spell of an enchantress. If the Beast can learn to love and be loved, the curse will end and he will be transformed into his former self. But time is running out. If the Beast does not learn his lesson soon, he and his household will be doomed for all eternity.
ELF The Musical - November 29 to December 22 @ Growing Stage, Netcong. Based on the cherished 2003 New Line Cinema hit, Elf features songs by Tony Award nominees, Matthew Sklar and Chad Beguelin

(Disney's Aladdin on Broadway, The Wedding Singer), with a book by Tony Award winners, Thomas Meehan (Annie, The Producers, Hairspray) and Bob Martin (The Drowsy Chaperone).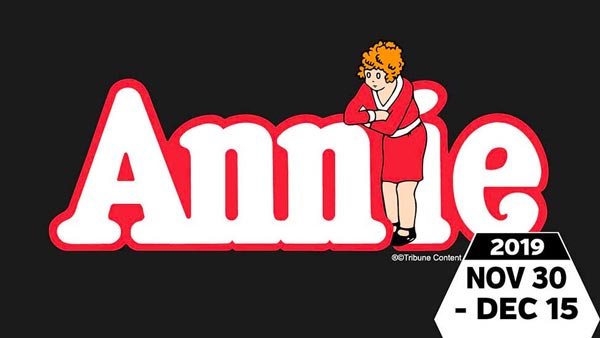 Annie - November 30 to December 15 @ Algonquin Arts Theatre, Manasquan. A Broadway classic, Annie follows an optimistic young orphan living in New York City on her quest to find her parents, who abandoned her on the doorstep of an orphanage run by the cruel Miss Hannigan. Annie escapes to New York City to find a world of adventure and finds a new home with billionaire Oliver Warbucks, his secretary and his lovable dog, Sandy. The heart-warming production first opened on Broadway in 1977 and ran for almost six years, winning seven Tony Awards, including Best Musical. Today, Annie stands as a classic tale of the search for adventure, identity and family.
The Great Tree and Other Tales By Zona Gale -- November 29-30, December 8,12-14 @ East Lynne Theater Company, Cape May. American classic Christmas stories adapted and performed by Gayle Stahlhuth. Gayle Stahlhuth adapted stories by this Pulitzer Prize-winner, and performs them as Calliope Marsh, Gale's wonderfully fictional storyteller who lived in Friendship Village, Wisconsin.