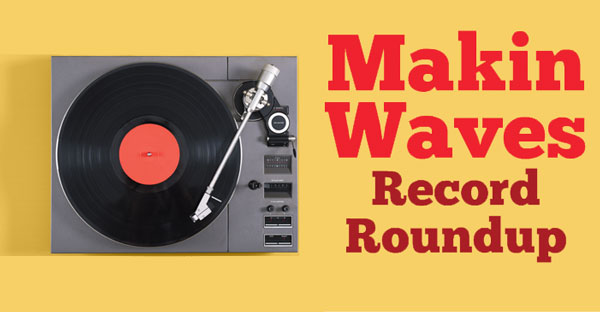 With the progressive passion of Woody Guthrie, flashes of the poetry of Bob Dylan, the Americana grit of Bruce Springsteen, the singer-songwriter-instrumentalist sensibility of Jackson Browne, and the Ray Charles-inspired blue-eyed soul of Van Morrison, Jersey Shore-based, Los Angeles-bred Arlan Feiles has established himself as a respected artist worldwide with the release of five independent albums. But his sixth, "What Kind of World?," is his best because he seems even more inspired with the recent birth of his first son to confront society's ills with an eclectic palate of roots music, including gospel, soul, blues, folk and country. His view of the world through not only a father's eyes, but also those of a child, is stunning in its beauty and might. 
The greatness of gospel permeates the beginning of the 10-tune "What Kind of World?," including the opening title track. The soul-stirring Staples Singers-like civil rights-styled anthem is dedicated to the overworked and underpaid American families who have been forgotten and forsaken by a greedy, apathetic politico-economic system whose margins of inequity are dividing the nation more intensely than any time since the Civil War. Accompanying himself on a powerful piano-driven melody, Arlan succinctly states those families' sentiments with a dignified desperation that calls for solidarity and action. Kudos also go to Asbury Park soul greats Layonne Holmes and J.T. Bowen, who form a backing gospel choir with Arlan's doubled vocal. Meanwhile, Shady Street Show Band organist Ryan Gregg adds another layer of soulfulness with a tasty Hammond B3-like sound.
The Randy Newman-like "Homeward" continues on the gospel tip with a hope that the world eventually will be a better place for many of the suffering within it, especially those who look homeward at family and community for connection. Musical gears then shift a bit with the Spaghetti Western-style intro of a pining country track, "Layla," which expresses thanksgiving for a love that continually exceeds expectations. Strings slightly mar the tune, which is at its best at its rootsiest, especially the lonesome pine of Glenn Spivack's pedal steel.
With the child-like New Orleans-flavored romp of "If I Were a Dinosaur," Arlan channels James Booker's blues-piano strut at its most G-rated. Also greatly inspired by a newborn, the tune can be enjoyed by children – with an expressed hope that they have bright futures –as well as adults in the hopes that we make it so.
Arlan's lyrics are strong throughout, but my favorite line is on the beautiful piano ballad "This Broken Heart," which shares: "I can't bear these woeful tears. I've got an old man's aches and a young boy's fears." I also love, love, love the spare closing duet between Arlan and co-writer Elias Elena. Their pairing recalls the pioneering country-rock of Gram Parsons and Emmylou Harris. 
Debuting at No. 15 on the Euro Americana chart, "What Kind of World?" also features:
"New Jersey Skies," a heartwarming ode to a lover, state and inner child
"I Know a Song," a mellow country-rock nugget that's a cross between Neil Young's "Harvest" and Elton John's "Tumbleweed Connection"
"You Can't Ban My Love," an exotic-sounding examination of the politics of hate in the face of liberating love, featuring a raw percussion performance by Arlan
"50 Years of Kavanaugh," a powerful, traditionally arranged original folk tune that forecasts the supreme horrors of a corrupt federal court system with a beautiful duet featuring acclaimed Asbury singer-songwriter Tara Dente.
You can hear the album live as soon as Arlan returns from a tour of Netherlands. Sadly the tour had to be cut short due to a death in the family.  Upcoming shows include a Nov. 9 record release party in Arlan's hometown of L.A. will be sandwiched by dates on Oct. 30 at Headroom Bar and Social in Jersey and Nov. 15 at The Strand Theater for the all-star "Feeling of Soul" concert featuring J.T. Bowen and the Mighty Kings of Soul, Jarod Clemons, Chuck Lambert, and The Bilsby Brothers. 
I've been saying for a while how much I want Chill Smith and Murdock to do an AP/JC mash-up because they both love superheroes and they have a similar breathy, staccato tongue-in-cheek style that also is similar at times to Murdock's Jersey City pals, Cook Thugless. That funky flirtatious sound is best represented on the Makin Waves Song of the Week, "Pepto Bismol," which features fellow Jersey Shore rapper Heather Hills on the second single from Chill's debut full-length, "Chillville, YO." 
Equally good is "Reverse Racism," a wonderful slap in the fascist face of Donald Trump and his Nazi supporters that calls out all their bullshit and matches their desire for a civil war, while also looking at reverse racism as a survival mechanism within the black community. In a regressive age in which freedom has yet to come to many 155 years after the end of the first Civil War and 55 years after the passage of civil rights legislation, "Reverse Racism" is a call for all to do the right thing and stand up for justice in the face of hate.
Also impressive is "THE Wave," a rapid-fire rhyme with a dichotomously minimal yet utterly infectious beat that will turn any dance floor into a twerk fest. I love the pop culture references, such as "Different Strokes." Yet, the subject matter is gravely serious as Chill and featured rapper Dowboi the Don examine the staggering number of black children raised in poverty, as well as the need to strive for economic equity by any means necessary.
I also enjoyed "Missed Call," an intense but humorous indictment of Facebook "friends." I love the line: "If you're not my friend or my bro-skie, don't talk to me like you know me." A nice, thick sliding rhythm accompanies the track.
Another great line is "treat a rapper like a lunchable" on "EZ Mode," which features a fierce flow that deals with disrespect, especially in regard to rap and other black stereotypes. "The Mad Rapper" is a funny interlude in which Chill plays both himself and the role of a disgruntled production client in an exchange that reminds of me Nickelodeon's Kenan & Kel.
"Hunnit Million" is another fun track that fans of both Murdock and Cook Thugless will enjoy, while "emiT" is an expression of the frustration of the passing of time in the face of a lack of a meaningful relationship and successful career set to a haunting vibes-like track. The 12-part collection also features the fun, friendly opener, "Welcome to Chillville," which is the rapper's Bayville recording studio; the sexy sung "Summertime Vibes," and the first single, "blas*phe*my," which compares the peacefulness of creativity to heaven and everlastingness of art to Jesus. 
"Chillville, YO" closes with the dynamically well-produced "My Way," featuring layers of well-crafted vocals that share how standing up to problems rather than flying away from them always makes for a better solution, especially with the support and love of family and friends. In thanksgiving for that, Chill shouts out to many homies, including me. I am honored to be in their company. 
Given the depth and breadth of Matthew Whitaker's performances, arrangements and compositions on his sophomore LP, it's hard to believe he's a teenager and a blind one at that. Whereas Matthew's 2017 debut, "Outta the Box," for the Jazz Foundation of America took an expected traditional approach to a variety of sounds, such as Basie-esque big band and Dizzy Gillespie-like Afro-Cuban rhythms, the new album features a sound that is more the 18-year-old's own whether on his four originals or his arrangements of the nine other tracks. As a result, he likely is to reach a broader base of fans, not only of jazz but also rock, soul, gospel and R&B.
His excursions into funk, variations of Hammond B3-driven soul jazz and more modern-sounding piano arrangements are seamless, whereas the snippets of those sounds on the debut were jarring compared to the well-founded rest of it. While both albums defy Matthew's young age, the new one's hipper sound makes sense and is created by a smaller, yet even more inventive ensemble, largely because of the teen titan's arrangements. Guitarist Dave Stryker, bassist Yunior Tery, drummer Ulysses Owens Jr., percussionist Sammy Figueroa compliment Matthew's strides on piano, Hammond, Moog and other synthesizers like diamonds with a fur coat. 
The LP kicks off with a funky take on Django Rowe's "Overcoat" that turns a corner at the bridge into a stately statement on which Matthew relies as much on his classical chops. Really sweet drumming by Ulysses and percussion by Sammy, the backing band's standout musicians throughout, wrap the track in those diamonds and fur.  I also really like Ulysses' sweet, subtle brushings that follow the beautifully bluesy intro of Ahmad Jamal's "Tranquility," which, like the opener, forays into classical before lapsing back into blues.
Of Matthew's four compositions, the soulful, bluesy Hammond-driven "Thinking of You" stands out. Layers and layers of organ grooves that fuse church with the club, make this a treat for any Hammond fan. If you're a suck for that, like me, you'll love it. Although I don't know how Matthew is going to reproduce this song live since he only has two hands, and it seems like there are at least six playing different parts.
His other originals are:
"Underground," a showcase for Matthew at his most funkadelic on which makes the keyboard ring like a guitar, as well as some pretty find flute playing by guest musician Gabrielle Garo
"Miss Michelle," an offering of samba-styled fun
"Emotions," one of the strongest tracks, which lives up to its title with dynamic, diverse playing that segues into a march and then a Latin beat and then a drum solo by Ulysses at his best.
Another standout is Matthew's amazing arrangement of Freddie Harris' "Freedom Jazz Dance" into a soul-jazz groove and funky good-time party that will appeal not only to fans of Hammond B3 greats Jimmy Smith and Jimmy McGriff, but also jam bands, such as Soulive and Lettuce.
"Now Hear This" also features:
A whimsical romp of Bernie Miller's "Bernie's Tune"
An imaginative reworking of Charlie Parker's "Yardbird Suite"
A Brubeck-like take on Ellington composer-arranger Billy Strayhorn's "U.M.M.G." 
A dramatic, yet fun rendering of Michael Camilo's "Caribe," which sounds like silent movie music set in Cuba and features a fantastic conga performance by Sammy
Rock and Roll Hall of Fame songwriting team Barry Mann Cynthia Weil's "Black Butterfly," another delicious nugget on which Matthew brings a lot of inventiveness to the Hammond
"The Blood Will Never Lose Its Power," an epically eclectic instrumental of Andrea Crouch's soul-souring gospel classic that fans of New Orleans' Davell Crawford will enjoy. 
Currently in his freshman year at Juilliard, Matthew recently celebrated the release of "Now Hear This" with what may be his biggest gig yet at New York City's fabled Blue Note jazz club. During the next few months, he will tour California, Germany, London, Chicago and Washington.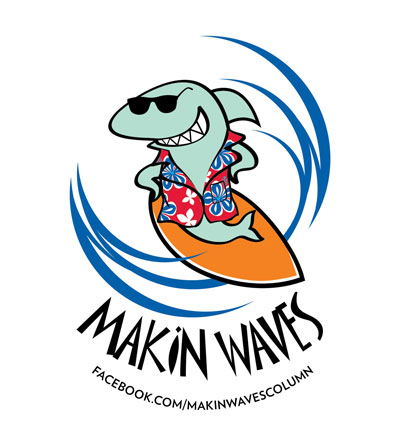 Bob Makin is the reporter for MyCentralJersey.com/entertainment and a former managing editor of The Aquarian Weekly, which launched this column in 1988. Contact him at makinwaves64@yahoo.com. And like Makin Waves at www.facebook.com/makinwavescolumn.