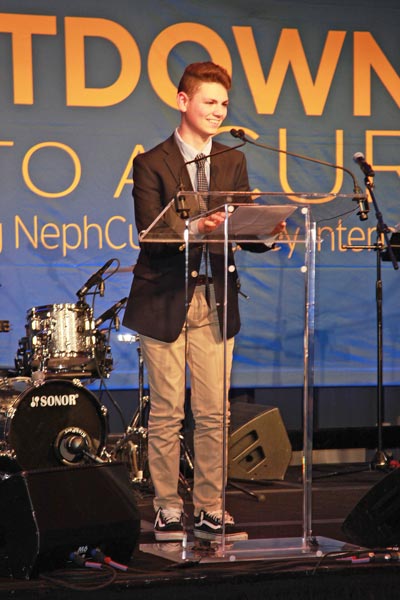 (JERSEY CITY, NJ) – NephCure Kidney International, a non-profit organization focused on finding better treatments for patients suffering from rare and chronic kidney diseases like Focal Segmental Glomerulosclerosis (FSGS), IgA Nephropathy, and Nephrotic Syndrome, will be hosting its inaugural New Jersey Countdown to a Cure event at Maritime Parc in Jersey City, NJ on Thursday, October 10 from 6:00pm-10:00pm.
NephCure's New Jersey Countdown to a Cure event is a premier fundraising event that includes a dedicant dinner, thrilling live auction, and an opportunity to network with the area's top leading professionals.
The Distinguished Medical Honoree award will be presented to Kenneth Lieberman, M.D. Dr. Lieberman is the founding chief of the sections of Pediatric Nephrology at the Mount Sinai Medical Center as well as the Hackensack University Medical Center. He is one of the founding professors of Pediatrics at the newly inaugurated Hackensack Meridian School of Medicine at Seton Hall University in New Jersey. He has been an innovator in the treatment of Nephrotic Syndrome having been a lead investigator in trials of cyclosporine, tacrolimus, ACTH and rituximab.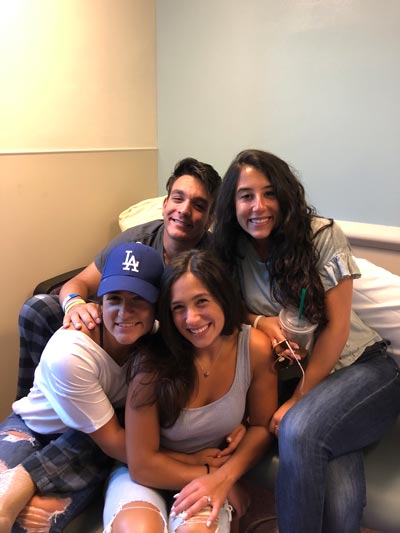 Our Honoree, Rocco Murdocca Sr. has seen his son battle Nephrotic Syndrome for years. He is also the Founder of PLUMBING NYC. Rocco Sr. realized that in combining his professional network with his network at NephCure, great strides towards awareness and change in rare kidney diseases can be made.
New Jersey Countdown to a Cure is aimed at raising money to help those who are living with rare and debilitating kidney diseases which can quickly lead to kidney failure. FSGS, IgA Nephropathy, and related diseases that cause Nephrotic Syndrome are complex conditions that impact different people in different ways. This makes it challenging to find resources and answers that patients and their families need, to help navigate their way through every stage of these diseases. The event benefits many local families who are affected by rare kidney diseases, including the Murdocca, Kerlin, and Mascarelli families, who will all attend New Jersey Countdown to a Cure.
---
The article continues after this ad
---
---
For more information about the event or if you would like to contact local beneficiary families for interviews, please email Kylie Winkler, kwinkler@nephcure.org. If you would like to donate or learn more about becoming a sponsor of New Jersey Countdown to a Cure, click here or call the local NephCure office at 610 540-0186.
All proceeds will benefit NephCure Kidney International. NephCure Kidney International's mission is to accelerate research for effective treatments for rare forms of Nephrotic Syndrome, and to provide education and support that will improve the lives of those affected by these protein-spilling kidney diseases.