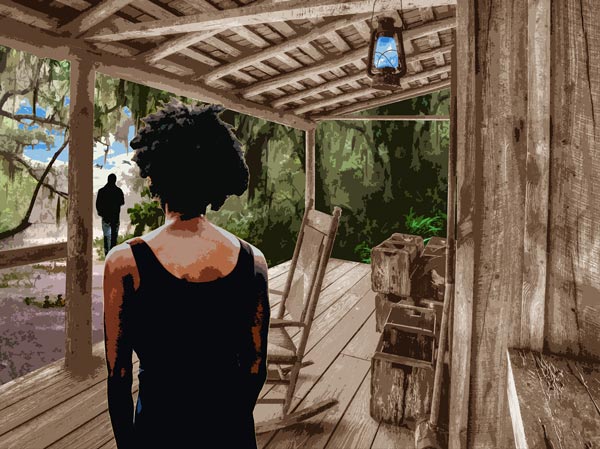 (TRENTON, NJ) -- Passage Theatre Company will open its 2019-20 season with Dauphin Island written by Jeffry Chastang. When Selwyn's car breaks down in the middle of the Alabama woods, he is relieved to find Kendra's home tucked away beneath the trees. Thrown together by circumstance and hiding from painful pasts, both Selwyn and Kendra learn what it means to find acceptance in a stranger.  Directed by Amina Robinson, Dauphin Island will run October 10th – 27th.
Passage's Artistic Director, Ryanne Domingues, says, "Dauphin Island is a refreshing play about what happens when we show a little bit of kindness towards each other. I wanted to give our audience a show that highlights the strength of empathy and even makes us laugh a bit. The show's two characters are by no means perfect people, but they find acceptance in one another, and I feel like we need more of that in the world."
This two person show features the acting talents of SJ Hannah (Selwyn) and Shadana Patterson (Kendra).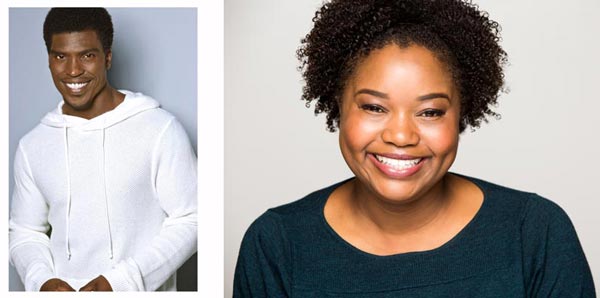 As per usual, Passage will host a community dialogue dealing with a topic that is presented in the production of Dauphin Island. "A Space for Help and Healing: A Panel Discussion For Those Whose Loved Ones Have Cancer" will take place on Wednesday, October 2, 2019 from 6:30pm-8:30pm at Mercer County Community College's James Kerney Campus. The event is free to the public, and will feature panelists who are cancer survivors, patient care-takers, or have studied cancer.
Performances at Passage Theatre are Thursday through Saturday at 7:30pm and Sunday at 3:00pm during the first weekend, and Friday at 7:30pm, Saturday at 3:00pm and 7:30pm, and Sunday at 3:00pm during the second and third weekends. Tickets are $13 - $33 ($38 Saturday night). Student, group and senior discounts available. To purchase tickets, call (609) 392-0766, or visit www.passagetheatre.org.
---
The article continues after this ad
---
---
The Mill Hill Playhouse is located at 205 E. Front Street, at the corner of Montgomery Street in Trenton, NJ. On-street parking will be available.
Passage Theatre's mainstage season is made possible in part by the N.J. State Council on the Arts, a partner agency of the NEA; the Geraldine R. Dodge Foundation; The City of Trenton; WIMG 1300; The Curtis McGraw Foundation; The James Kerney Foundation; PNC Bank; Janssen Pharmaceuticals; Mary O. Borden Foundation; Otsuka Pharmaceutical; The Garfield Foundation; The Bunbury Fund of the Princeton Area Community Foundation; NJ Council for the Humanities; The Horizon Foundation for New Jersey; The Shubert Foundation; and Mary G. Roebling Foundation.