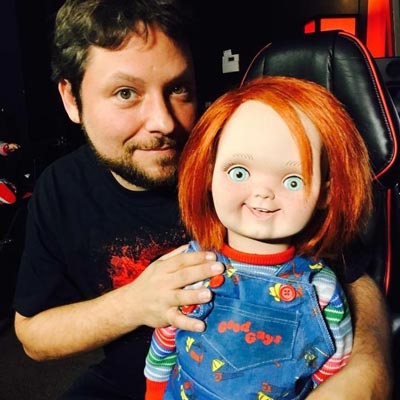 (HILLSDALE, NJ) -- Haunted Orchards At Demarest Farms made its successful debut last Halloween season at Demarest Farm in Hillsdale. With Halloween right around the corner, the orchards are beginning to awake and will soon be filled with creatures lurking behind every corner. This year promises to bring new additions, more scare-actors, advanced technology, group nights, and even a celebrity appearance by Alex Vincent of Child's Play for the attraction's opening weekend.
Alex Vincent is a New Jersey native actor, writer, and audio engineer/producer. He is mostly known for having portrayed Andy Barclay in 4 films from the Chucky franchise over the last three decades. Alex owns and operates AVProductions Recording and Production Studio in Clearwater, Florida. While not currently a full time actor, Alex is likely not finished with his "friend to the end" yet. A Child's Play TV series is currently in development with the Syfy Network.
Alex Vincent will make his appearance at Haunted Orchards At Demarest Farms on Friday, October 4th and Saturday, October 5th. The event will run from 6:00pm to 10:00pm both nights. Included with event admission is a complimentary meet & greet with Alex Vincent and your choice of an autograph or photograph. Each attendee needs their own ticket which can be purchased online directly at www.hauntedorchardsfarm.com.
Demaraest Farms is located at 244 Wierimus Road in Hillsdale, New Jersey.
---