originally published: 08/27/2019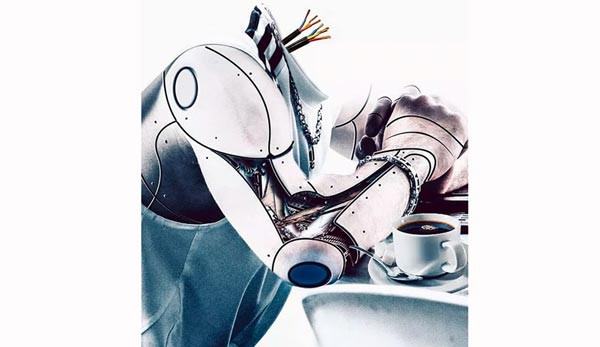 (HAMMONTON, NJ) -- First, there was Siri…  then came Alexa…  Now there's Gary! Eagle Theatre creates a cybernetic fun-factory as celebrated playwright Bruce Graham invites you to takeoff on a futuristic journey to a world of endless possibility. This cheeky yet reflective parody puts convenience and comfort first as it begs the questions; What happens when communication has become obsolete? When human connection is a dream of the past? When technology takes over? Don't think… Just ask Gary! 
Eagle Theatre presents the World Premiere of Gary from September 20 – October 13 with performances Wednesdays through Sunday.
Bruce Graham began his career as a playwright at the Philadelphia Festival Theatre for New Plays (PFT) in 1984 with Burkie. Graham became playwright-in-residence at PFT and later served two years as Artistic Director. He has received grants from the Pew Foundation, the Rockefeller Foundation, and was a past winner of the Princess Grace Foundation Statuette. He won the Rosenthal Prize for his play Coyote On A Fence. He has won consecutive Theatre Philadelphia Barrymore Awards for Best New Play (Something Intangible and Any Given Monday) and Chicago's Jefferson Award for The Outgoing Tide. He is the first American playwright to be invited two years in a row to the Galway Arts Festival, which produced two of his plays, The Outgoing Tide and Stella and Lou. 
Graham recently returned to acting and has appeared as Ben Hecht in The Eagle Theatre's Theatre Philadelphia Barrymore Recommended acclaimed production of Ron Hutchinson's Moonlight and Magnolias, directed by Artistic Director Ted Wioncek III. 
His textbook, The Collaborative Playwright, A Practical Guide to Getting Your Play Written (co-written with Michele Volansky) is published by Heinemann.
---
The article continues after this ad
---
---
Eagle Theatre is located at 208 Vine Street in Hammonton, NJ.