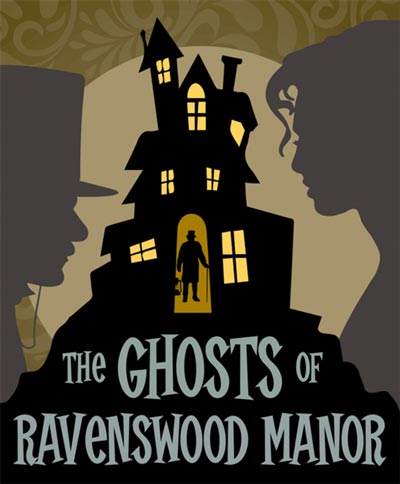 (HADDON TOWNSHIP, NJ) -- The Ritz Theatre Company presents the World Premiere of The Ghosts of Ravenswood Manor by Kumar Dari. Performances take place September 12-29. In this new comedy, Lady Lillian Sappington has decided to turn the historic Ravenswood Manor into a hunting lodge, but first she must take care of one thing -- she believes it's haunted! 
She invites her family and eclectic friends to dinner to discuss some strange occurrences, when suddenly only one word is heard: "Murder!"
The evening discussion moves from mild insinuation to heated inquisition and mayhem as they try to decipher the messages they continue to receive from the spirit world in The Ghosts of Ravenswood Manor.
"I know the Ritz audiences will enjoy the trip with these characters," said Kumar Dari. "They'll enjoy the laughs throughout the show, whether verbal, physical, or character driven. I've always had an affinity for all things British and wanted to capture that British "voice" in my writing this time. The Ritz audiences always appreciate a show that has unique, interesting characters. They enjoy shows with both verbal and physical humor, which in this show are in ample supply."
---
The article continues after this ad
---
---
The cast includes Ginna Higgins as Lady Sappington; John Jackowski  as Edwin Sappington; Craig Hutchings as Andrew Sappington; Amanda Lynch Lizzio as Zenobia Sappington; Jack Shaw as Lady Blackthorne; Andrew B. Kushner  as Major Botwright; Joe Carlucci and Kumar Dari will alternate as Dr. Karmazin throughout the run; John Hager as Ruggles; and George Spelvin as Lord Sappington.   
Ritz Producing Artistic Director, and Director of this show Bruce Curless added, "I'm very fortunate to be working with this exceptional cast made up of many Ritz Theatre comedic regulars. Kumar Dari is a master of wordsmithing, so we're doing our very best to stay true to every single word. If our audiences enjoy this show a fraction of how much we're enjoying producing it, we'll have a royal hit!"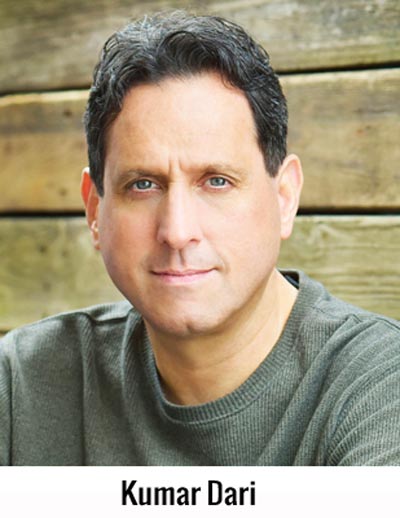 The Ritz production team includes Bruce A. Curless - Direction and Design; Matthew Weil - Production Manager; Dan Rogers - Technical Director; Alexis Snider -  Stage Manager; Alyssa Sendler - Assistant Stage Manager; Moira Miller - Costume Design; Jennifer Donsky - Light Design; Matthew Gallagher - Sound Design; and Anastasia Swan - Sound Board Operator.
Ritz Theatre Company is located at 915 White Horse Pike in Haddon Township, New Jersey.
PERFORMANCE SCHEDULE

Thursday September 12 @ 7:30pm (Preview)

Friday September 13 @ 8:00pm

Saturday September 14 @ 8:00pm

Sunday September 15 @ 2:00pm

Wednesday September 18 @ 7:30pm

Friday September 20 @ 8:00pm

Saturday September 21 @ 8:00pm

Sunday September 22 @ 2:00pm

Wednesday September 25 @ 7:30pm

Friday September 27 @ 8:00pm

Saturday September 28 @ 8:00pm

Sunday September 29 @ 2:00pm