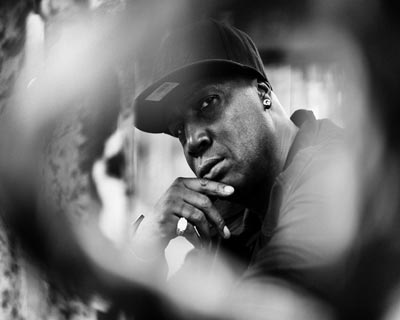 (GALLOWAY, NJ) -- Stockton University Performing Arts Center presents Grandmaster Flash on Friday, October 11th at 7:30pm. The legendary artist will present his visual show "Hip-Hop, People, Places & Things" that takes the audience through the 'history' of hip-hop with Flash playing a wide range of music across all genres including funk, disco, rock, R&B and, of course, classic hip-hop!
Emerging from the South Bronx in the early 1970s, Grandmaster Flash is inarguably one of Hip Hop's original innovators. In the earliest days of the genre, he manipulated music by placing his fingers on the vinyl, perfected beat looping, and discovered many of the most iconic beats still commonly sampled today. It's no surprise that The New York Times calls him Hip Hop's first virtuoso.
Today, he's the voice of an entire generation of 1970s hip hop pioneers. From his electric live shows, to his production role on Netflix' The Get Down, Grandmaster Flash is at once a historian, a storyteller, and a cultural force.
The music of the 1970s fueled the rise of Hip Hop, but much of that decade's influence has been lost to time. With access to archival master recordings, images, and videos from the vaults of the major record labels, Grandmaster Flash's live show is a celebration of Hip Hop's most formative decade.
Tickets are $33 for adults and $12 for children. Stockton Performing Arts Center is located at 101 Vera King Farris Drive in Galloway, New Jersey.
---