originally published: 08/11/2019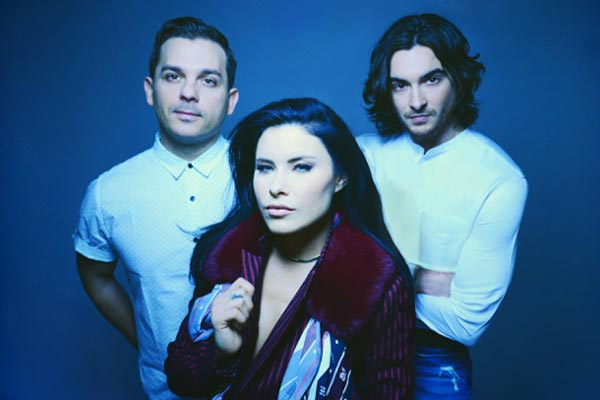 New York City-based Young Thieves have signed with InVogue Records. Young Thieves are an electro-pop trio featuring Alexandra Amor (vocals), Dmitry Libman (guitars, keyboards, production) and Andrew Lynch (guitars).
Alexandra's impeccable blend of the pop capability of Christina Aguilera and the raw edginess of Amy Winehouse makes her the perfect match for this tenacious new group. The music showcases a synthesizer-laden and pop sensible style atop chic instrumental performance.
The band's debut single "Skinny Dip" will be out on August 16, 2019. The song was co-written by Andy Tongren (Young Rising Sons). Young Thieves EP is slated for a fall release and is produced by Matt Squire (Panic! at the Disco, Ariana Grande, Katy Perry). The EP is full of pop anthems that will be stuck in your head from first listen. You can pre-save the bands single Skinny Dip via Spotify at https://orcd.co/youngthieves
Young Thieves began their live imprint by performing to a sell-out crowd at New York City's historic Webster Hall. Amid several performances and showcases, they have continually written and recorded with producers as Matt Squire and Jonny Fung (American Authors).
---