originally published: 08/09/2019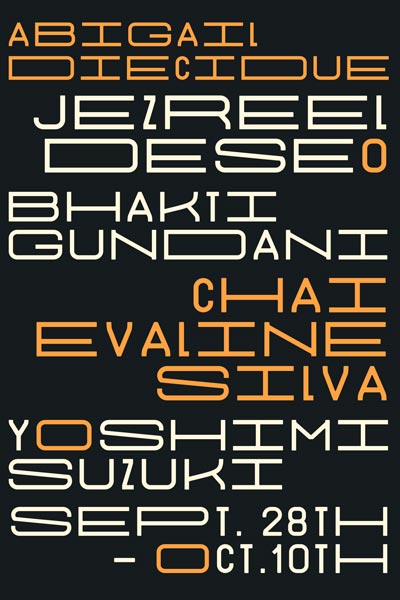 (NEWARK, NJ) -- Index Art Center in Newark presents "O" from September 28 - October 10, 2019. Co-curated by Chai Evaline Silva and Noelle Park, "O" an exhibition of multidisciplinary, emerging artists who are students or graduates from Montclair State University's BFA program. The exhibit contains works by Abigail Diecidue, Jezreel Deseo, Bhakti Gundani, Chai Evaline Silva, Yoshimi Suzuki. "O" examines how these artists have applied and portrayed both the symbolism of the circle and the letter "O" within their work.  
From the curators: The circle represents spiritual and physical wholeness, the Self, timelessness, and eternity. It can be found in Catholic, Pagan, and Buddhist art. Religious artists implement/ed the circle to religious images and symbols to indicate spiritual space and figures, and to device interdependent, like-minded communities. Like the circle, the letter "O" fosters the concept of cohesion as it binds consonants and vowels together to create an inclusive form of communication. 
"O" presents a survey of the five artists' works and how their processes have evolved since completing their undergraduate studies. "O"'s featured artists apply the circle's multifaceted nature and symbolism to their work by fusing and overlapping digital and fine arts. Their works each express the human subconscious, physical and emotional experiences, and relationships. They combine video art, photography, and graphic design with painting and drawing, constructing a tenacious relationship between the different mediums and processes. Through their constructed bonds and responses to different mediums, Diecidue, Deseo, Gundani, Silvia, and Suzuki portray their inner Self and artistic practice as emerging, female artists. As part of the exhibition's theme, the artists titled their individual bodies of work beginning with the letter "O". Each body of work symbolizes their individualized perceptions of physical and spiritual wholeness, interconnectivity, and female empowerment. The artists featured in "O" are thrilled to exhibit their work at Index Art Center and to the Newark arts community. 
There will be an opening reception on September 28th from 6:00pm - 11:00pm with performances by Joohee Choi, Misook Mendonca, Abigail Yashiro, and Diona West and The Lovenauts. 
Index Art Center is located at 237 Washington Street in Newark, New Jersey.  Cover Image: front side of exhibition post card designed by Chai Evaline Silvia 
---