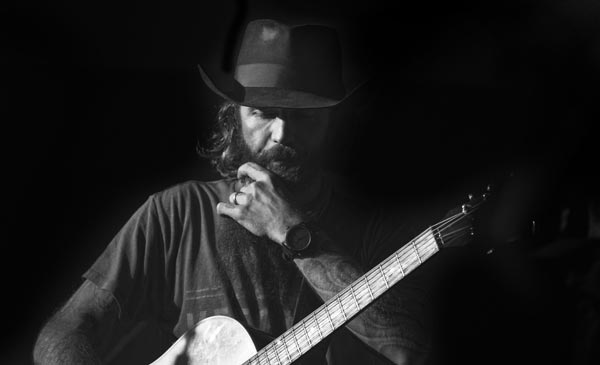 (MORRISTOWN, NJ) -- Mayo Performing Arts Center presents country music artist Cody Jinks on Wednesday, August 14 at 8:00pm.  The night also includes performances by Ward Davis and Josh Morningstar. Tickets range from $35 to $150.
For well over a decade, Cody Jinks has devoted himself to making country music that's equal parts uncompromising and empathic, often giving voice to those who exist on the margins of modern life. Since first emerging as a solo artist in the mid-2000s, the Texas-bred singer/songwriter has steadily advanced from playing nearly-empty barrooms to building a following so dedicated they've formed their own fan club—a self-governed group called the Flockers, composed of 21,000+ members and counting.
With his latest album, Lifers, Jinks reaffirms his commitment to creating music with purpose and passion all while turning out songs overflowing with indelible hooks and unbridled energy. The follow-up to I'm Not the Devil—a 2016 release that hit #4 on Billboard's Top Country Albums chart—Lifers also deepens the spirit of solidarity that's long guided his every endeavor. Rooted in a relentlessly vital, rock-and-roll-steeped country sound, Lifers takes its name from those portrayed in the title track as "the struggling strifers working long after the day is done…It seems they still dream." With his powerful yet nuanced baritone voice and lyrics that instill so much truth into one single line, Jinks attests to the work of self-preservation in an often unbending world, and ultimately leaves the listener with a profound sense of courage.
"Artists like Jinks have thrived in part as an alternative to formulaic country radio, but Loud and Heavy drew on its own tropes, often involving whiskey and the pitfalls of living life on the road. Jinks, if not exactly spearheading a movement, certainly exemplifies a form, where a code of honor is taken seriously and pursuing one's dreams means being pulled away from the ones you love." - Rolling Stone
Mayo Performing Arts Center is located at 100 South Street in Morristown, New Jersey.
---