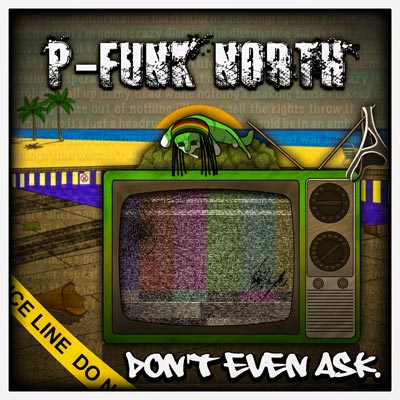 If you like Sublime, Dirty Heads and other bands who invite you to a funky reggae party, then you'll enjoy North Plainfield-based P-Funk North's latest LP, "Don't Even Ask." To the best of the merry mix — ably laid down by PFN drummer Ryan Weil at his Middletown-based Weilhouse Productions — he and founding singer-songwriter-bassist-guitarist Dave Sloyan add punk, ska, dub and rap.
While not as edgy as its predecessors — the 2016 studio debut "Buds Won't Break Your Heart" and the 2018 live outing, "Quake & Bake: Live from Earthquake Studios" -- the new 10-joint collection has many inspiring moments, especially the medical marijuana anthem, "The Treatment," and "Cold One," a ska-punk inversion of the Golden Rule.
"The Treatment," an easy-skankin' ode to both medicinal weed and the band representing it, is the Makin Waves Song of the Week at AsburyMusic.com and its "Radio Jersey" show, as well as Makin Waves' Spotify and YouTube playlists. Featuring a vocal turn by the international reggae act The Mighty Mystic — with whom PFN have shared the stage and will again on Aug. 30 at the Stanhope House — the tune makes a strong statement about how ridiculous it is for the healing plant to be a schedule 1 drug alongside damaging heroin and ecstasy.
The closing "Cold One" examines the Golden Rule through the eyes of the American dream, and is as much about breaking the rules as showing love to haters. The tasty track brings the LP to a funny conclusion with a bit lifted from The Muppets, specifically, the two old, indecisive would-be critics in the theater.
Both those songs are part of the second half of the album, which is much edgier and, therefore, more interesting than the first. It not only sounds edgier, but is more lyrically rebellious with such tunes as "Flow So Sick," which lives up to its title with great rap-like rhymes in a Dirty Heads-styled let's-get-stoned-around-the-campfire look at the rules of life and how to enjoy breaking them.
Other highlights include:



"Get Out Alive," featuring Dave's most soulful vocal, as well as a sweet trumpet solo by Bruce Krywinski of Waiting On Mongo




"Alibi," a Sublime-like tune complete with scratches and sampling by Sublime DJ LDontheCut with whom PFN recently played the Stone Pony




"Headrush," a strong opener with more cool scratching, as well as funky reverb effects, great gang vocals, and a nice organ intro.



Unfortunately, mundane, monotonous moments mar much of the front half of the LP for two reasons:



Dave's rhythmic leads don't catch a fire like those of former guitarist Joel Oviedo or an impressive rotating lineup of live axe-men, and weigh down his and Ryan's mighty P-Funk-inspired rhythms and spot-on Marleyesque grooves




A partial pop-punk sheen doesn't jive with the band's much better Sublime inspirations and aspirations.



Fortunately, a strong blast of ska-punk keeps "Insomnia" from being a punk-pop snooze. And a spirited rap gives much-needed energy to "I Can't Swim," a look at that point in life when smoking pot makes you more paranoid than happy. I also like the song's great opening line — "I'm so high on life, heaven's listed as my residence" — but then it's like the musical equivalent of a roller coaster dip until it roars back up with that rap in the bridge.
These and a couple of other less impressive tunes may reproduce better at a show since P-Funk North are one of Jersey's best live bands. Find out for yourself when PFN play July 19 at the Wonder Bar with RDGLDGRN and Little Stranger; July 28, Stanhope House, with Yellowman; Aug. 9, House of Independents, Asbury Park, with the Sublime tribute band Badfish; Aug. 10, Blackthorn, New Brunswick, and, again, Aug. 30 with Mighty Mystic. Maybe they'll jam on "The Treatment" together.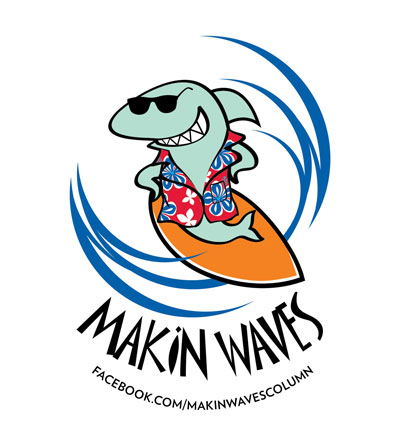 Bob Makin is the reporter for MyCentralJersey.com/entertainment and a former managing editor of The Aquarian Weekly, which launched this column in 1988. Contact him at makinwaves64@yahoo.com. And like Makin Waves at www.facebook.com/makinwavescolumn.