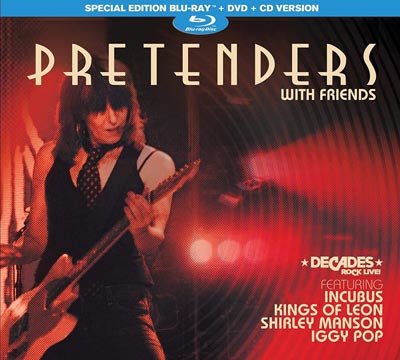 (ATLANTIC CITY, NJ) -- Grammy Award-winning, multi-platinum selling band The Pretenders featuring the Legendary Chrissy Hynde performs with special guests including Iggy Pop, Shirley Manson of Garbage, Kings of Leon and Incubus, recorded live at the Decades Rock Arena in Atlantic City.
Songs include "Brass in Pocket"; "Message of Love" by Incubus, "I'm Only Happy When It Rains" by Shirley Manson, "Precious"; "Candy" by Iggy Pop and Chrissy Hynde",  "Talk of the Town"; "Back on the Chain Gang"; "Drive" by Incubus; "Mystery Achievement", "Fools Must Die" by Iggy Pop, and "Middle Of The Road" encore performance featuring The Pretenders with Iggy Pop, Incubus, Kings Of Leon and Shirley Manson.
Decades Rock Live is an innovative live concert series that features performances by celebrated artists from rock to soul who have influenced popular music over the last 50 years, as well as performances from some of today's hottest recording acts who have been inspired by these legends. This 75 Minute concert program was filmed in Hi-Definition and is presented in Stereo and 5.1 Surround Audio.
DVD includes Bonus interviews with band members, slide show, trailers and more.  Also includes a CD.
Scroll down for the track listing.

Track Listing: 

1 "The Wait"

2 "The Losing"

3 "Back In The Chain"

4 "Talk Of The Town"

5 "I'm Only Happy When It Rains"

6 "Day After Day"

7 "Bucket"

8 "Up The Neck"

9 "Drive"

10 "Message Of Love"

11 "Precious"

12 "Fools Must Die"

13 "Candy"

14 "Mystery Achievement"

15 "Brass In Pocket"

16 "Middle Of The Road"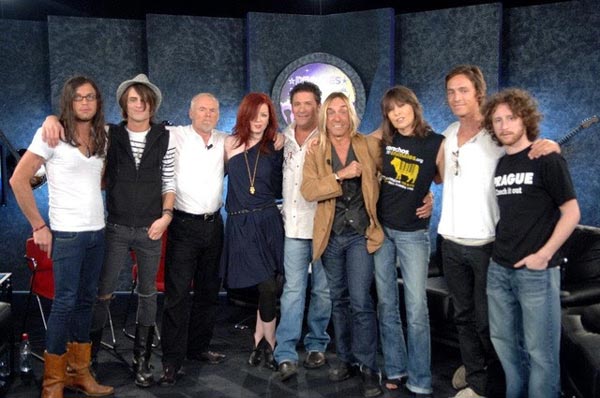 ---