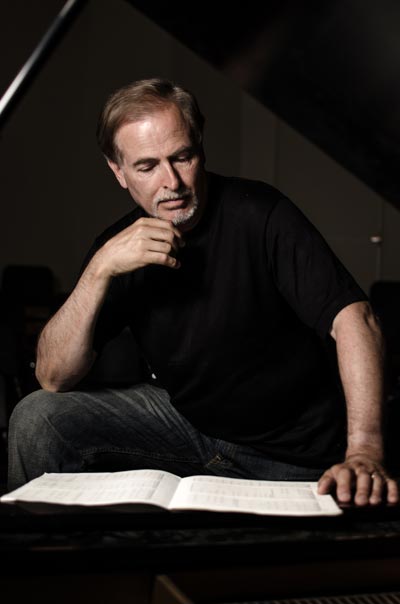 (PRINCETON, NJ) -- Westminster Choir College's annual Summer Choral Festival will conclude with a concert titled "Mysterium – the Five Elements" on Friday, July 26 at 7:30pm in Richardson Auditorium in Alexander Hall on the Princeton University campus.  Guest conductor Z. Randall Stroope will lead the Summer Choral Festival Choir and Festival Chamber ensemble in performing works by Bach, Ešenvalds, Pärt, Stroope and more.
"'Mysterium" is a musical performance that centers on the ancient 'Five Elements,' which are still integral to many prevalent philosophies today: Earth, Water, Wind, Fire and Void," says Stroope.  "Although these 'elements' may vary in name from one culture to another, the central belief is that the human psyche and physical body are connected to the cycles of nature, and everything in existence. To live in harmony and balance with these elements is the focus of this philosophy. This concert will thread various musical compositions that share themes with these five elements, and create a cohesive whole.  For example, "Fire" has to do with inner force, emotion and passion.  Johannes Brahms' Sehnsucht ("Longing") and my setting of four sonnets of the great Spanish poet Garcilaso de la Vega relate a strong sense of passion and internal energy."
Z. Randall Stroope is an American composer, conductor and lecturer. His recent conducting engagements include the Santa Maria sopra Minerva in Rome, Canterbury Cathedral in England, Berliner Dom in Germany, Salzburger Dom in Austria, Kennedy Center for the Performing Arts in Washington, D.C. and Carnegie Hall in New York, as well as venues in Hong Kong, Barcelona, Singapore. His choral cycle Four Sonnets of Garcilaso, which contains Amor de mi alma, is based on the poetry of Spanish poet, Garcilaso de la Vega and is one of his most performed works.
As a guest conductor, Stroope has directed 20 summer international music festivals in England, Germany, Spain and Italy, and he has conducted 41 American all-state choirs. He has also taught summer sessions for FENIARCO (Italy National Choral Federation). As the director of choral and vocal studies at Oklahoma State University, he coordinates the University's undergraduate and graduate choral conducting program.
Tickets are $20 for adults and $15 for students and seniors.  They're available to purchase online at tickets.princeton.edu or by phone at 609-258-9220.  Learn more about this concert at www.rider.edu/arts.
---