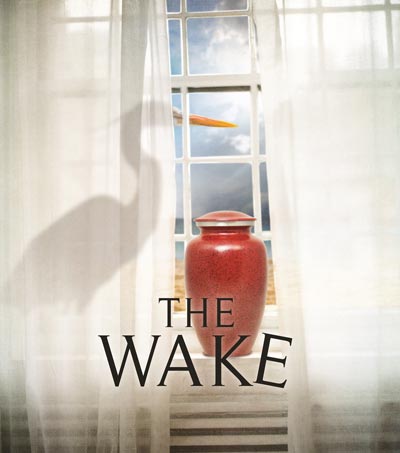 Premiere Stages at Kean University will present Tammy Ryan's The Wake July 11-28. The play was selected from 659 submissions as the winner of the 2019 Premiere Play Festival. In the play, Maggie and Rosemary rent a beach house in Florida to scatter their sister's ashes six months after her death, only to find themselves and their respective partners staring down a hurricane. 
As the storm begins to rage, strange encounters with wildlife signal something more is going on. Filled with humor and heart, The Wake explores grief, family, and America's shifting cultural and environmental climates.
The Wake will feature actors James Gushue, Wayne Maugans, Kathy McCafferty and Kelley Rae O'Donnell. John J. Wooten, producing artistic director of Premiere Stages, directs.
 A resident of Pittsburgh, Ms. Ryan's work has appeared locally at Premiere Stages and Luna Stage in West Orange, and regionally at Pittsburgh Playhouse, 29th Street Rep and Florida Stage. She is a former recipient of the American Theatre Critics Association's Francesca Primus Prize for her play Lost Boy Found in Whole Foods, which was originally developed and produced at Premiere. The Wake marks Ms. Ryan's fourth collaboration with the theatre, and will be directed by Mr. Wooten, who also helmed the New Jersey Premiere of Ms. Ryan's acclaimed play, Soldier's Heart.
 "It's always great to come back to Premiere to collaborate with John Wooten and the Premiere Stages team again," said Ms. Ryan in a statement. "Often a theatre will commit to a production of one of your plays, but it is rarer that a theatre commits to a playwright as their work evolves. This kind of encouragement contributes to a playwright's trajectory, for which I am so grateful."  
---
The article continues after this ad
---
---
 "I'm also happy to be sharing my work with New Jersey audiences again," she added. "Even though I'm from Queens, if feels a bit like coming home, and it has always seemed to me that New Jersey audiences have responded to my work. It's great to get that kind of support, too."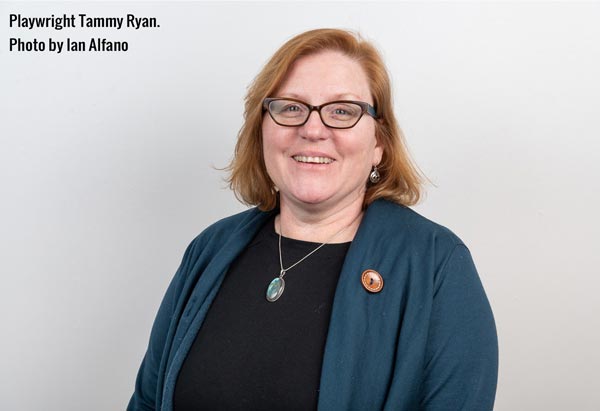 Mr. Wooten has directed numerous critically acclaimed productions of new plays at Premiere, many of which were subsequently published, including Ms. Ryan's Dark Part of the Forest, Any Other Name, ODD, The Beautiful Dark and The Good Counselor. The latter two productions were also honored by the American Theatre Critics Association, along with the sold-out run of Follow Me to Nellie's, Dominique Morisseau's first play. New Jersey Premieres he has directed, at Premiere Stages and elsewhere, include Rabbit Hole, Snakebit, Boy Gets Girl, Soldier's Heart, Shmulnik's Waltz and last season's celebrated production of Linger.
The accomplished Actors' Equity Association cast includes James Gushue, previously seen on television's "Guiding Light" and "Law and Order: SUV"; Wayne Maugans, whose distinguished regional credits include The Glass Menagerie at Yale Rep and True West at Two River Theater in Red Bank; Kathy McCafferty, recently seen in the Broadway Tour of The Curious Incident of the Dog in the Night-Time and the American Premiere of John Cleese's Bang Bang!; and Kelley Rae O'Donnell, who recently appeared inOccupied Territories at 59E59 and the 10x10 New Play Festival at Barrington Stage Company.
The season also includes a free staged reading of Ms. Berryman's Walden (June 14-16), runner-up for the 2019 Premiere Play Festival. Set in the not-so-distant future, Walden imagines a world where climate change has intensified and scientists are recommending that humans colonize other planets. Cassie, a NASA botanist, returns from deployment in space and is shocked to find her sister, Stella, a former NASA architect, engaged to a man determined to stick it out on Earth. As the twins grapple with questions of rivalry and love, humanity hangs in the balance. Mia Walker, who will serve as Associate Director on the upcoming Broadway musical Jagged Little Pill, directs.
Kean University's Bauer Boucher Theatre Center is located at 1000 Morris Avenue in Union, NJ.  Performances take place Thursdays and Fridays at 8:00pm, Saturdays at 3:00pm and 8:00pm, and Sundays at 3:00pm.